Recently, I was watching Ackson's new video;
When I noticed what looked like Tissue Hime in the background.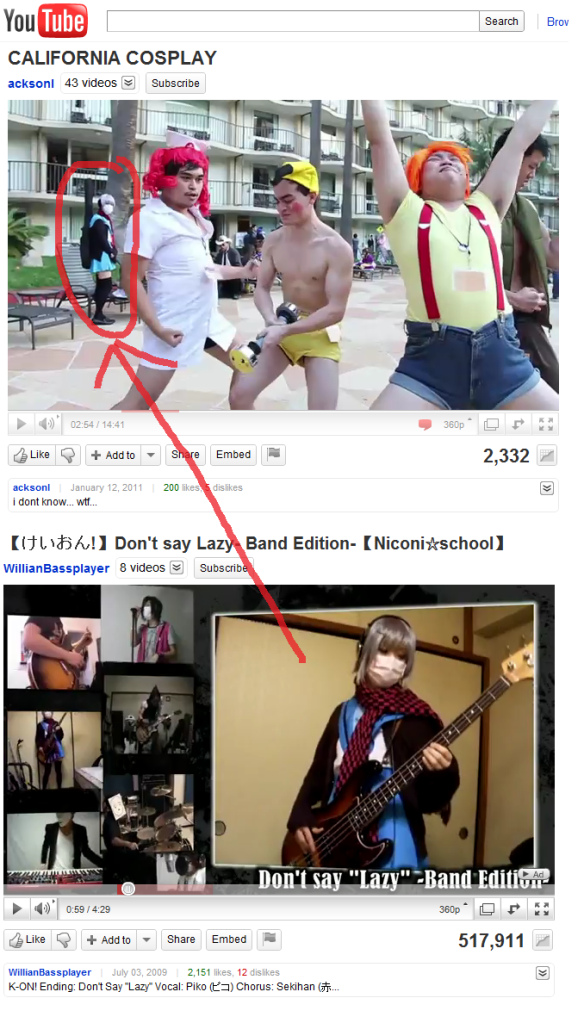 IT'S TISSUE HIME OMG.
For those who don't know who Tissue Hime is, he's basically a crossdressing bass guitar player who became extremely popular on the japanese video hosting website called Nico Nico Douga.
He has amazing bass guitar playing skills, and has performed many covers of japanese/anime songs.
Sorry for the random post, I just really love Tissue Hime. XD Never expected anybody to cosplay him!
(Or, what if that actually WAS him? :O??) I hope to learn bass and maybe one day become as great of a bass guitar player as him!