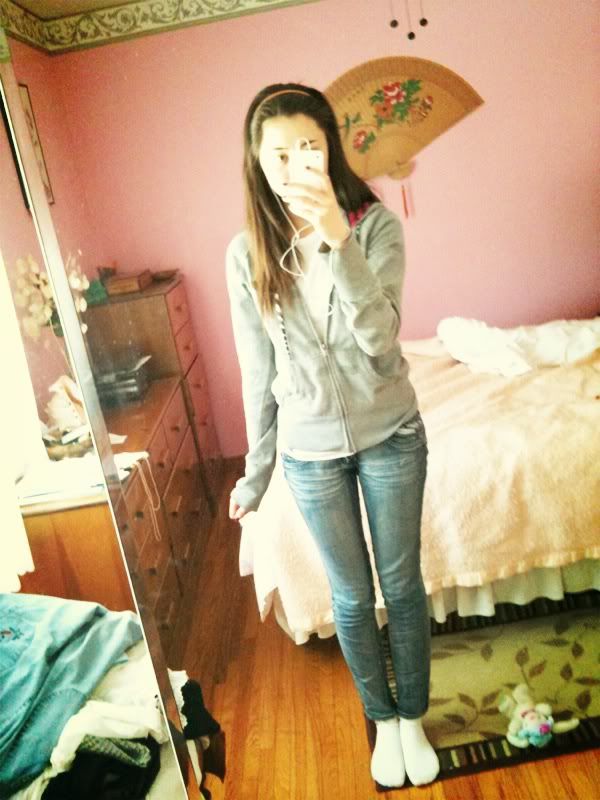 Hi everyone!
On Saturday I went to go pick up my iPhone 3GS! There's actually a funny story behind it.
Starting last Monday, I was emailing people who were selling their iPhone 3GS' on Kijiji, which is a local classifieds listings. This means that when you search for things that you are looking to buy, all of the items listed are in your area. You can meet up with the person you want to buy from and give them cash for whatever it is of theirs you want! I found a good deal (or rather, I think it's a good deal) on a white iPhone 3GS, 16gb! It was $300.
The guy selling it wanted to upgrade to an iPhone 4 so he was selling his practically new iPhone! Just my luck!

He said there were some scratches, but when I saw it, it looked almost perfect! (just a black mark near the iPhone jack that was sooo small, not even noticeable.)
Anyway, I went to meet up with him outside a Canadian Tire that was nearby. (3 bus stops away.) I told my parents that I was going to the dollar store to pick up some folders/duotangs. (sneaky sneaky~

) Just before I left, they decided to go on a walk.
I met up with the guy and his girlfriend, who were both really nice, and got my iPhone! Then I took the bus back. Right when I got off the bus, my parents were walking by the bus stop!
They saw me get off and were like 'wtf'. Haha they were kind of against the idea of me getting an iPhone because they thought it would be too distracting and it was too expensive…etc. So when they got back home, they wanted to see my iPhone haha. πŸ˜› They kind of stole it away from me for a while before I got it back! And when I did, I had a bunch of these weird apps installed.
Silly parents.
I've really been having fun with the photography apps!
My favourite apps are Cameratan (you can read more about it here on Jenny's blog) and ShakeIt! Cameratan allows you to apply different filters onto photos! The ones I used in the first two was the 'Milk' filter! The last one was using the ShakeIt app, which makes your photos look like Polaroids! You have to shake your iPhone/"photo" to let the photo "dry"!

Here are some pictures I took!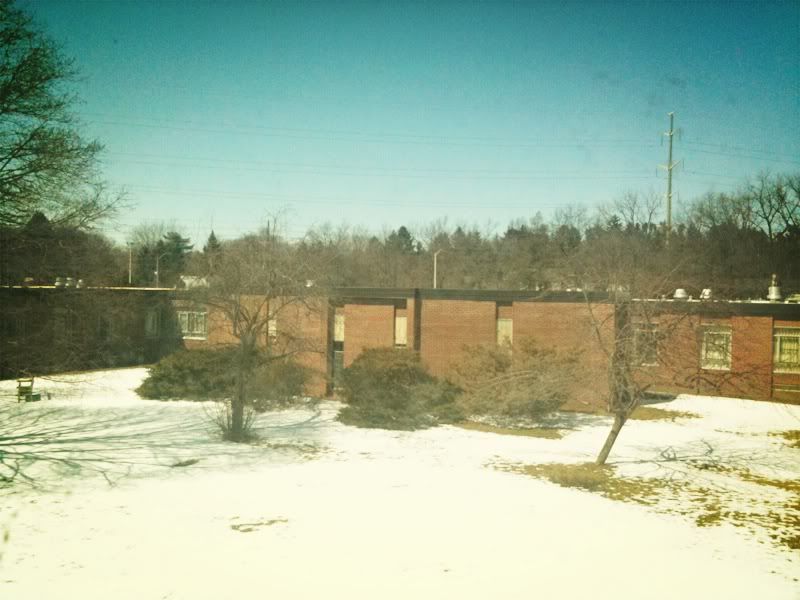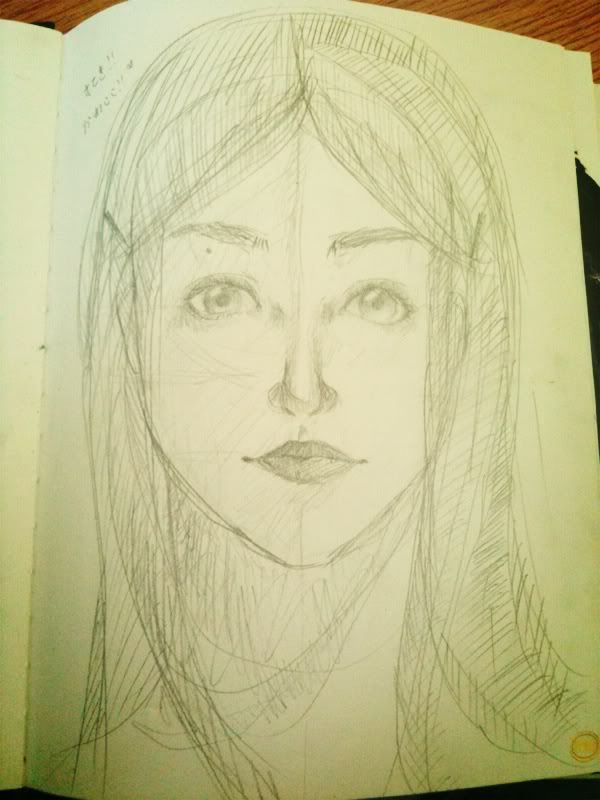 This is the view from my seat in art class. It looks out into our school's courtyard.
It's still snowy outside!


A sketch I did for my self portrait in art class. I look nothing like that haha!
It looks too animu.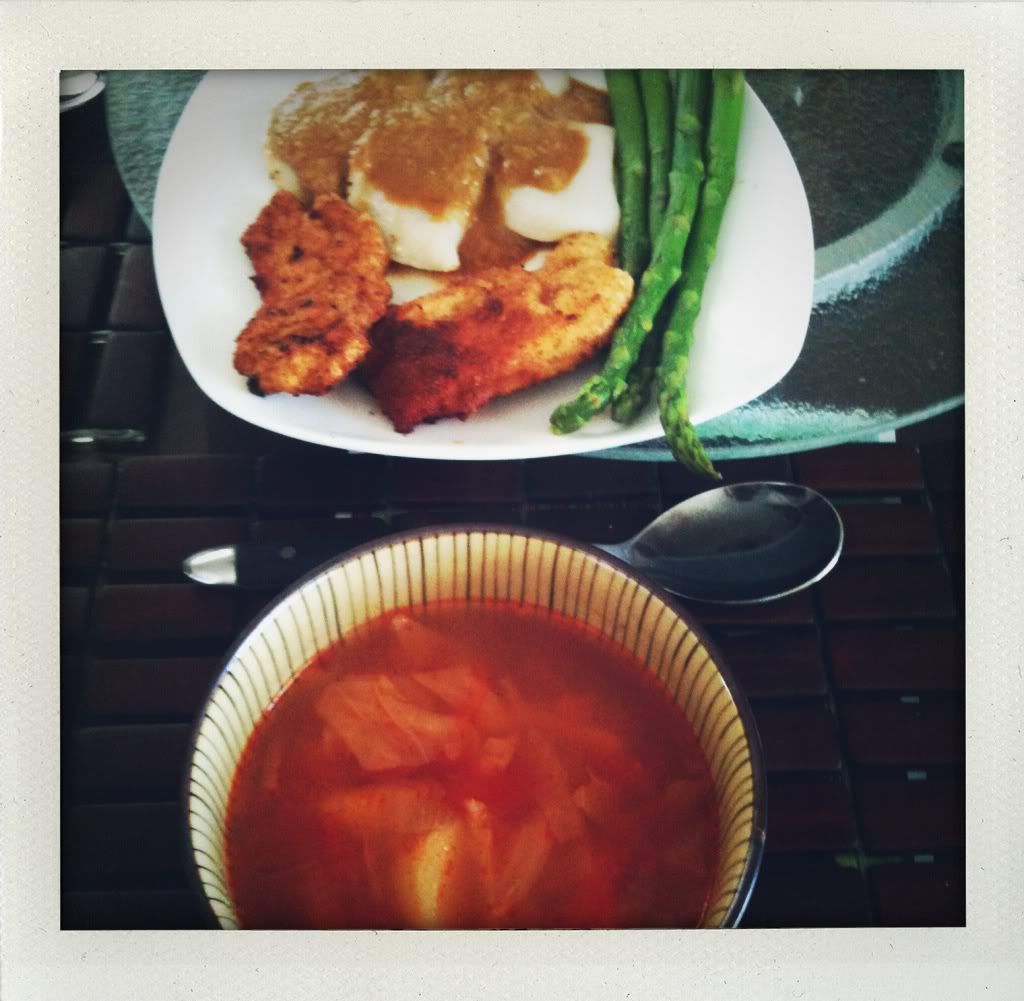 What I ate for dinner yesterday~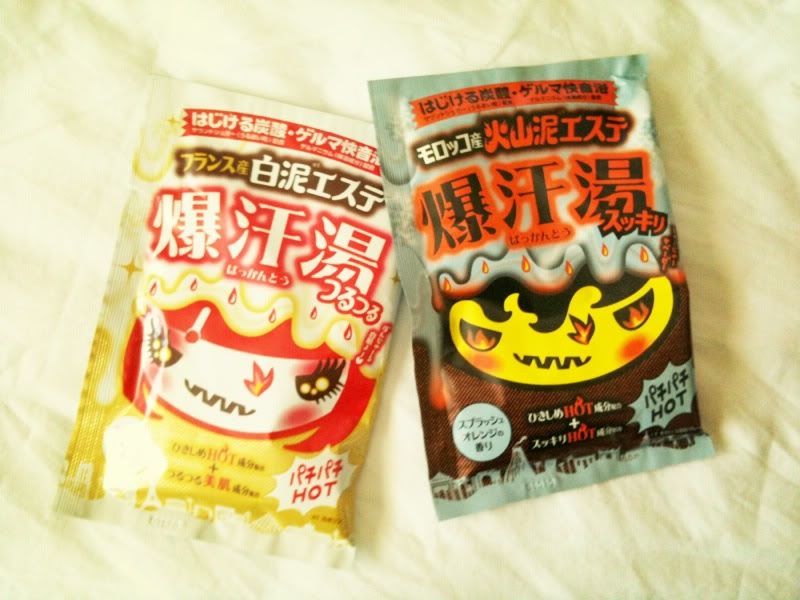 Vegetable soup
Pork chops
Perogies with peanut butter sauce
Asparagus
Oh and also, GUESS WHAT ARRIVED IN THE MAIL~~~~?


~MY BISON BATH SALTS~

So excited to use these! You have no idea how happy I am!

(I've read so many awesome reviews so I'm really excited to try these out!) I'll make a review on them later when I get the chance to use them!

That's it for now~