Hello everyone!
Today I when I came back home from school, I was welcomed with two very pleasant surprises! They were slips from the post office saying that I had to pick up two of my packages! I didn't really know what they were so I was pretty excited.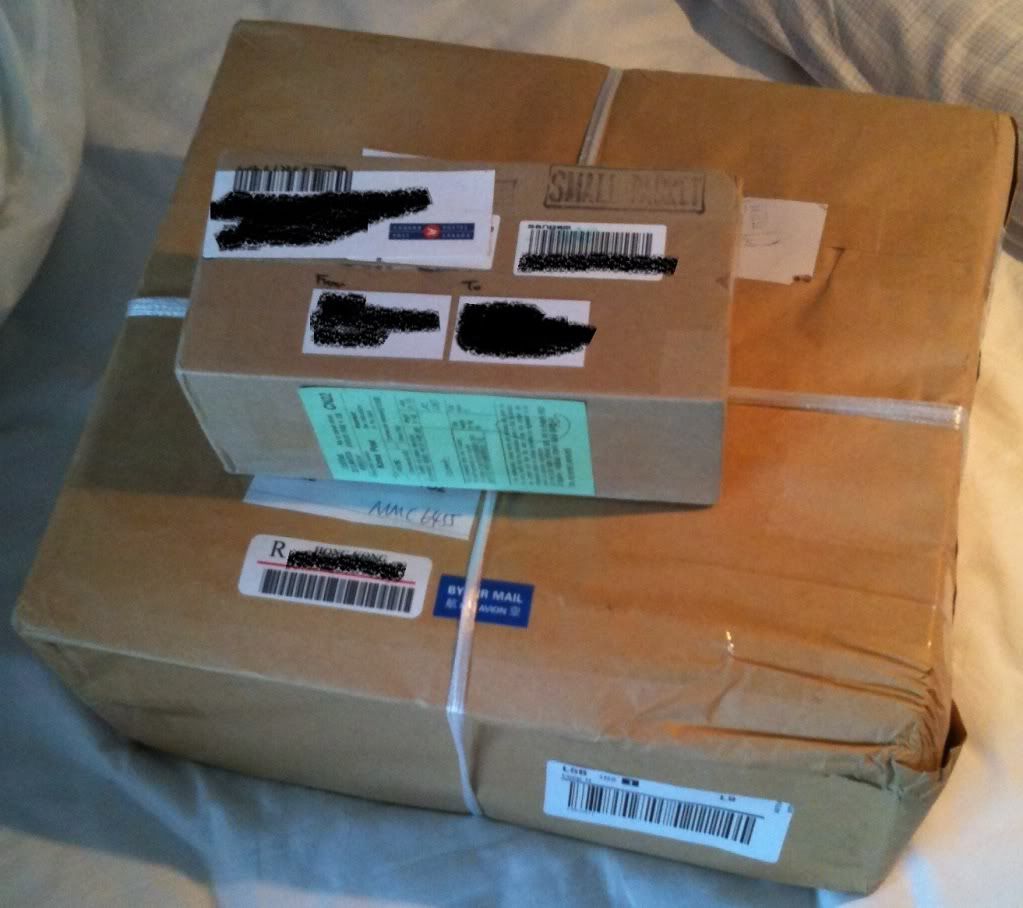 The post lady gave me two boxes – one that was big and another that was relatively small.
The smaller one was the Skin79 Oriental Gold BB Cream that I ordered! I was very keen on trying BB Cream after hearing other beauty bloggers/vloggers rave on about how amazing it was. This was recommended to me by
Chelsi
! (
Check out her blog~!
) I'll do a review on it soon, hopefully this weekend.
I didn't really know what was in the bigger package. When I opened it, I saw…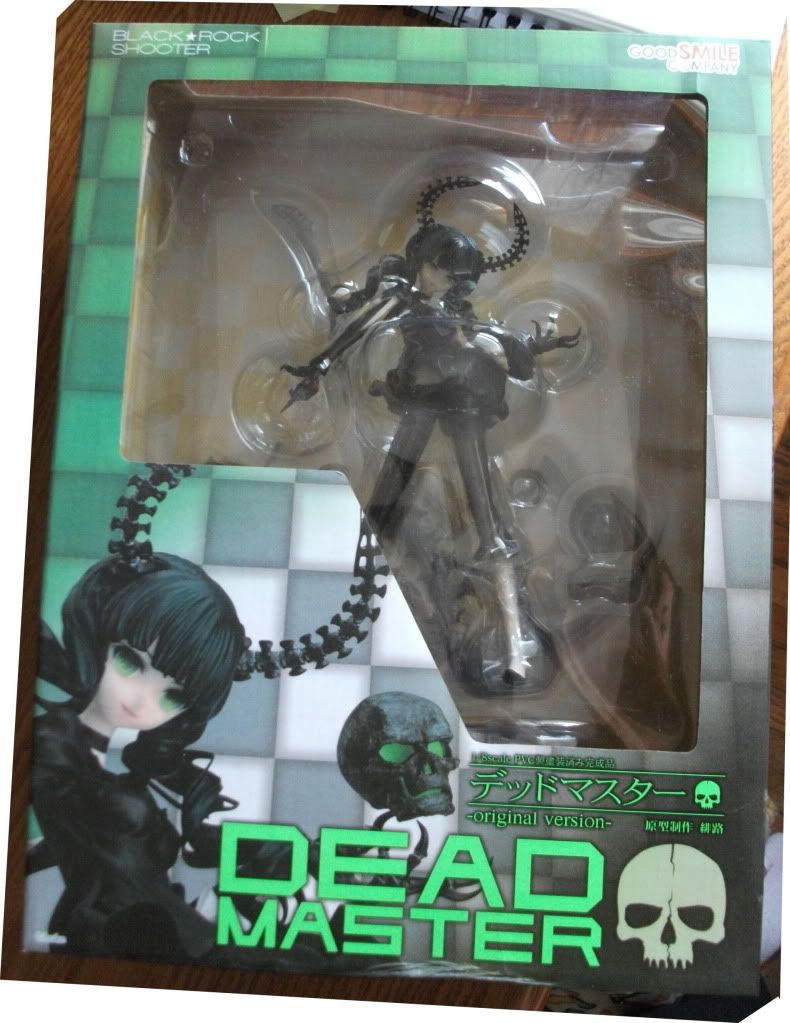 THIS!
My Dead Master 1/8 Animation figure! UNF UNF UNF
Dead Master is one of the evil characters in the Black Rock Shooter OVA. I became obsessed with Black Rock Shooter over the summer when
Ringo
and I started watching it!
(I got especially obsessed with Black Gold Saw, hehe β™₯) Anyway, I originally didn't like Dead Master because I thought she was annoying and didn't really like her design.
Jean
told me to wait because β€œDead Master grows on you." Haha, she couldn't be more right! I started to feel more attached to her character.
This is the first statue that I own, that I've bought myself. I got a Suzumiya Haruhi statue from a friend about 3 years ago as a gift but it's not nearly as epic as DEAD MASTER~
Here are some close ups!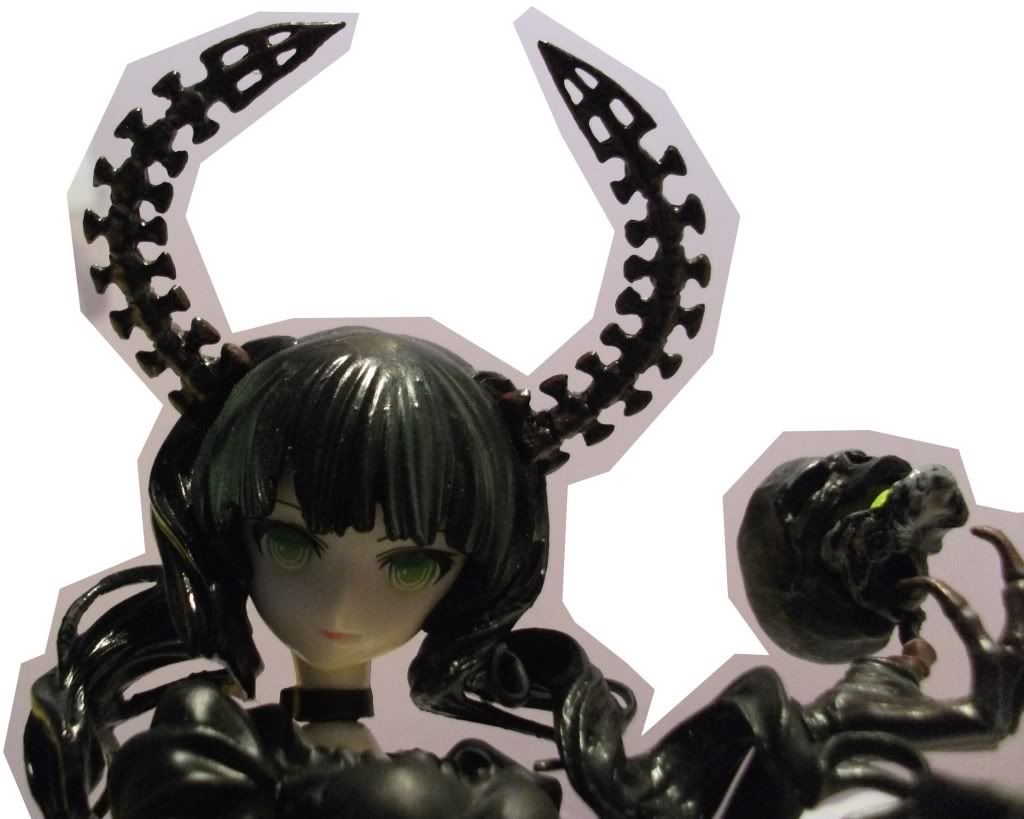 (LOL shut up I realized the skull wasn't on properly until after I took the photo >_>)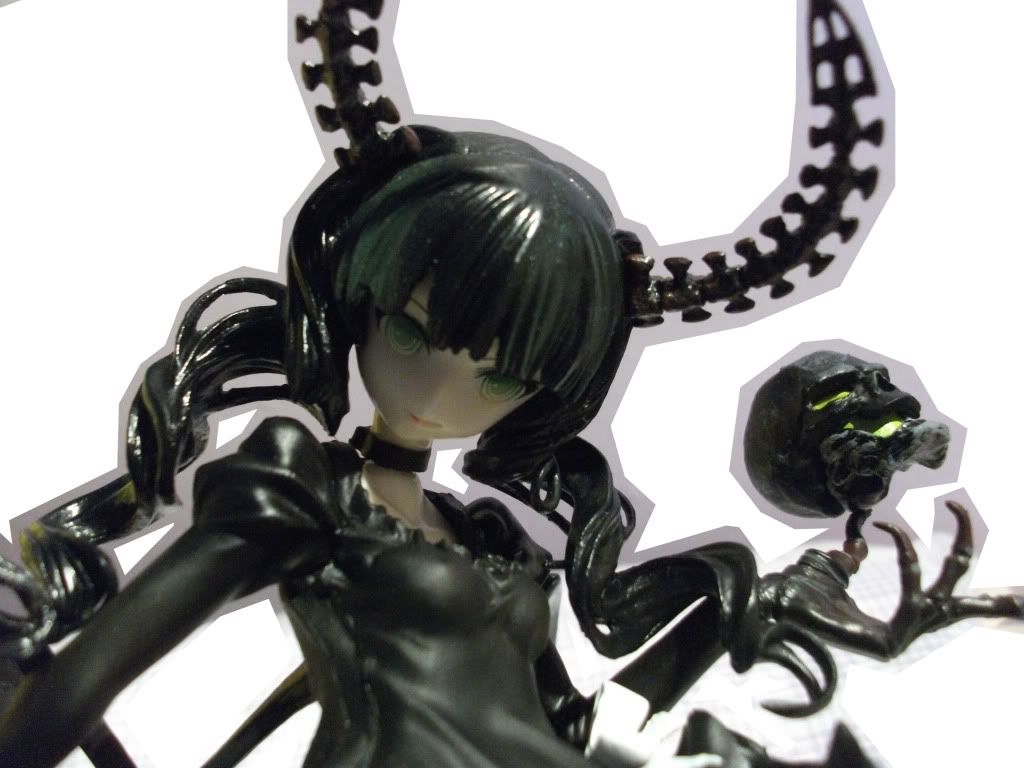 Such a blank dead expression β™₯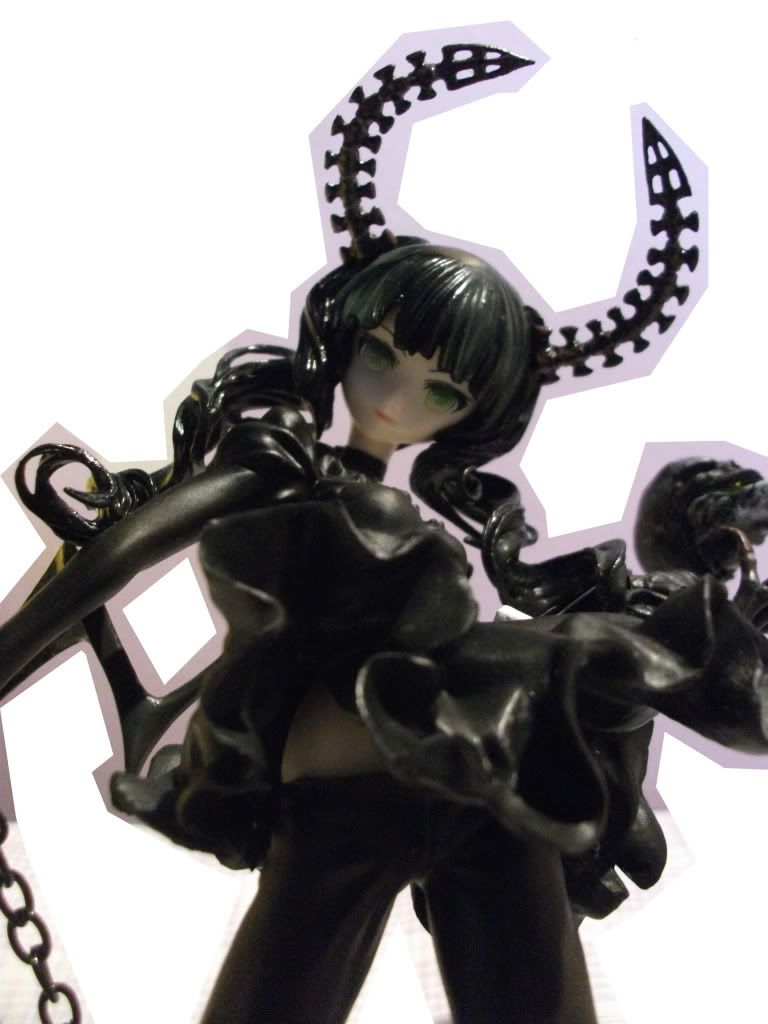 O hi derr. :3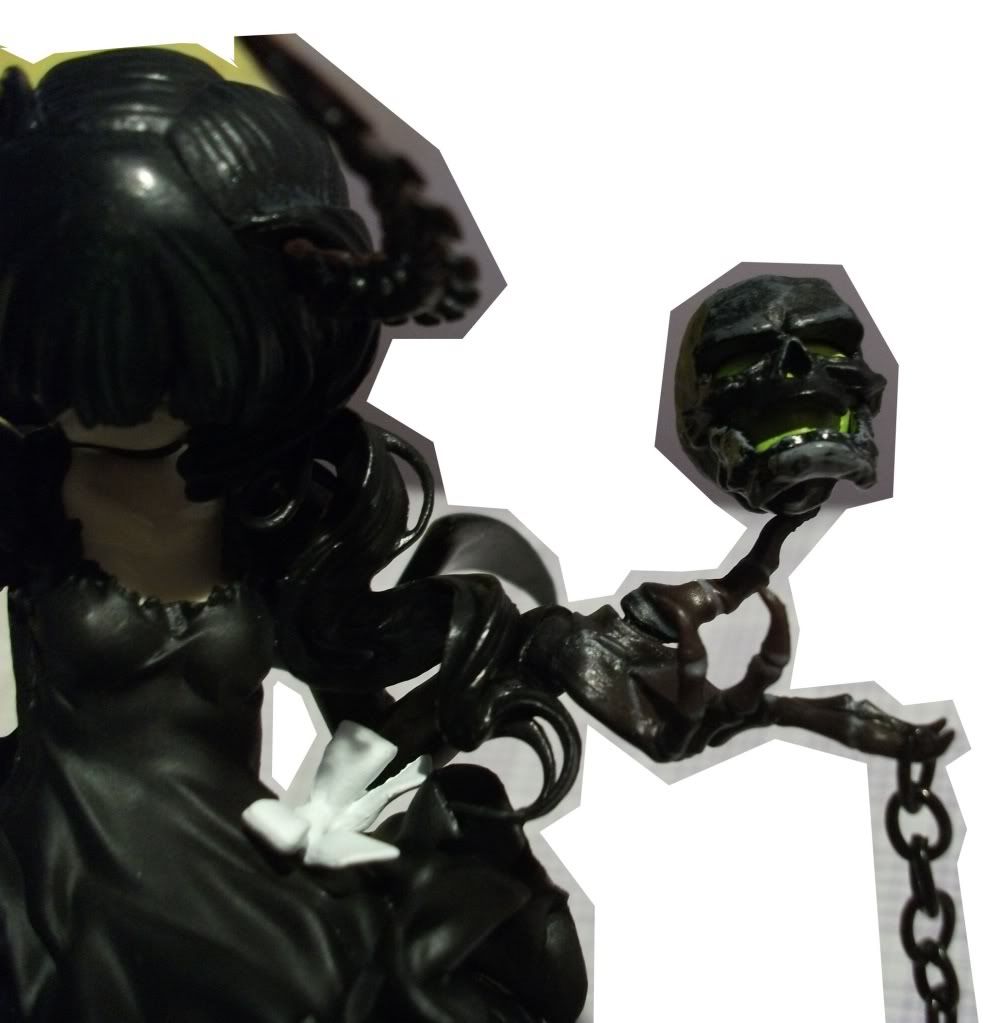 β™₯β™₯β™₯!!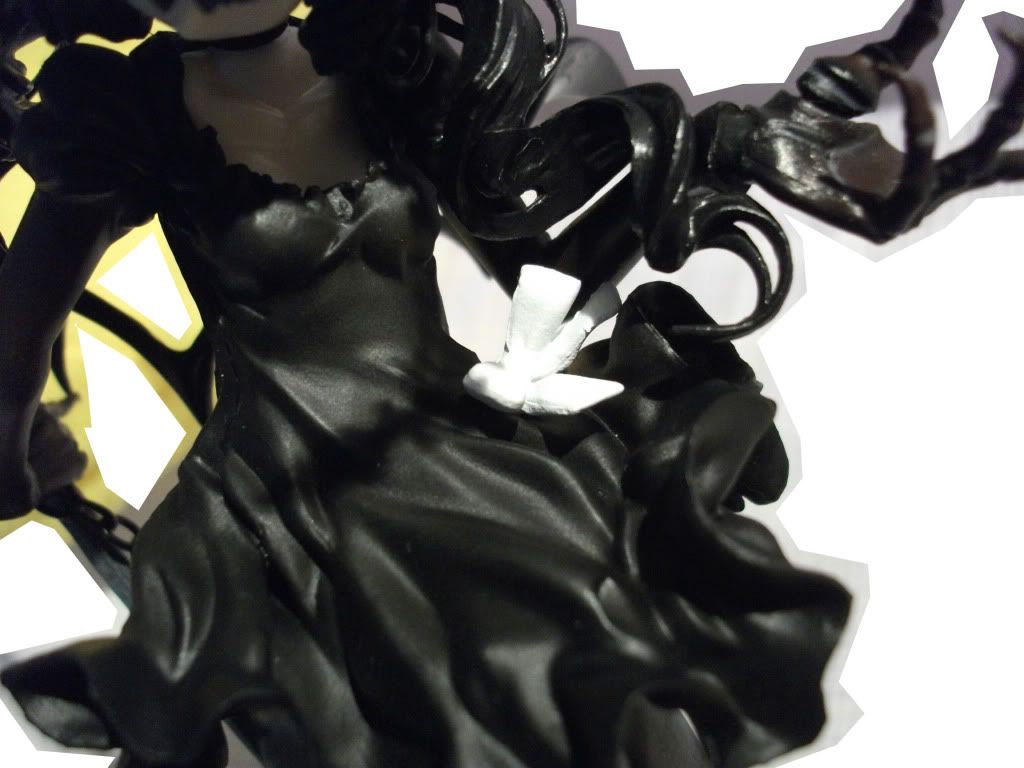 Clothing detail! The ruffles are so nicely made!
DAT ASS. β™₯
I forgot to take a picture of the stand and her giant scythe… So here's a picture off the internet…
This figma is actually so so so pretty! I'm developing a special attachment to it because it's my first~
I want to collect all of the Black Rock Shooter evil characters. (BGS, DM, STR), but they're all kind of expensive! A friend is ordering the BGS figma for me and will give it to me at Anime North, so I'm super excited for that.
I'm so geeky!
And I will end with this super artsy photo~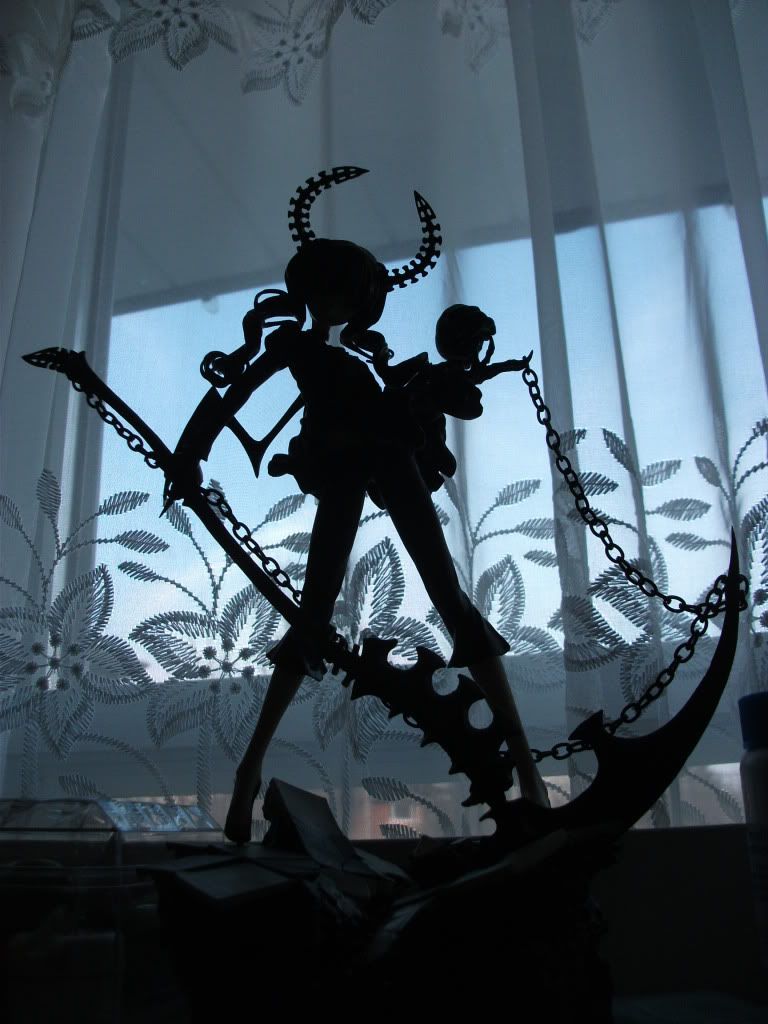 That's it for now, thanks for reading!
[Oh, and feel free to follow to my blog, wink wink πŸ˜‰ ]