Hi everyone!
I'm back with a haul post! I didn't really buy much from Pacific Mall. I was really looking forward to buying Dolly Wink and Melliesh products but they were really overpriced. Like, waaay overpriced! ($35 for Dolly Wink mascara! I could eBay that shit for $20! ) Same with the Bison bath salts – $8 a pack! Super overpriced! If you're going there, do not be suckered in by the pretty packaging! Definitely buy it online, you'll be saving a lot. Definitely look on eBay, since things tend to be cheaper there.
Needless to say, I will be buying my Japanese makeup online. Same with my bath salts.
/rant
Onto the gets post!
(Before I start, I don't really remember the name of the brands. If you really want to know though, leave comment and I can get back to you!)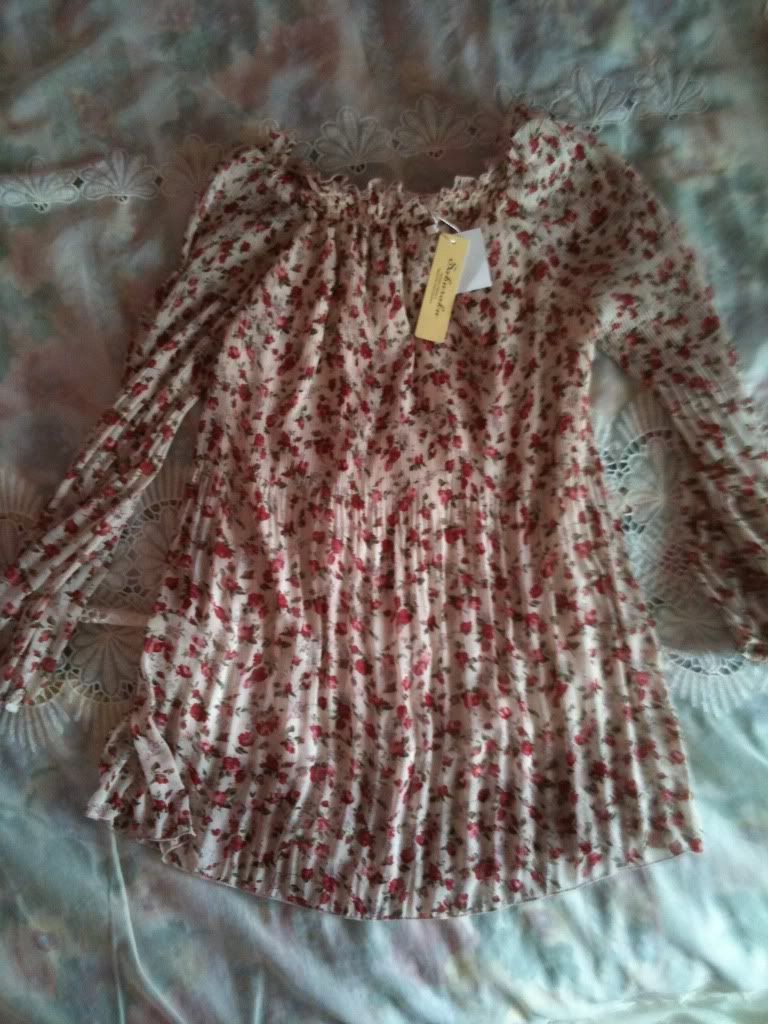 A flowy floral top! It's a very light beige/rosey pink colour. There are little roses on it.
It is 3/4 length sleeves on me. (It's probably supposed to be full sleeves but I'm not a tiny moe asian girl okay??
)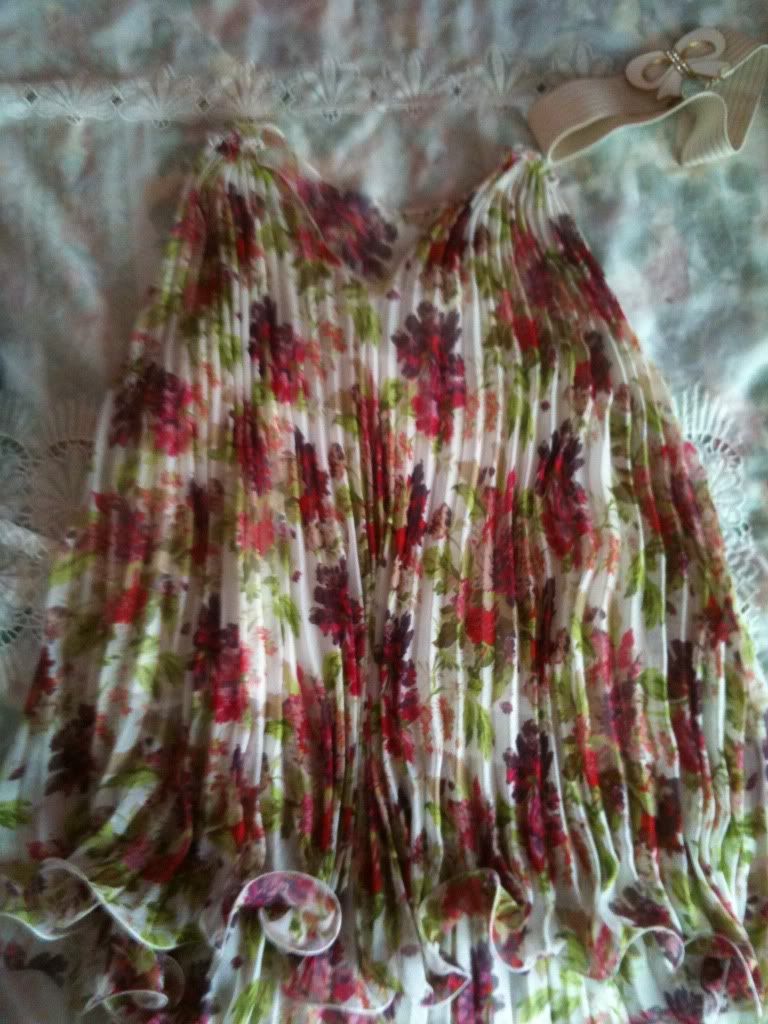 I was kinda…eh… on this one. I really liked the colour but my mom was like "AHH YOU HAVE TO GET IT" so she bought it for me! It's quite flowy, and it looks best when there's a belt fastened around the waist. It should be nice for the summer! I'll take a picture of myself wearing it later.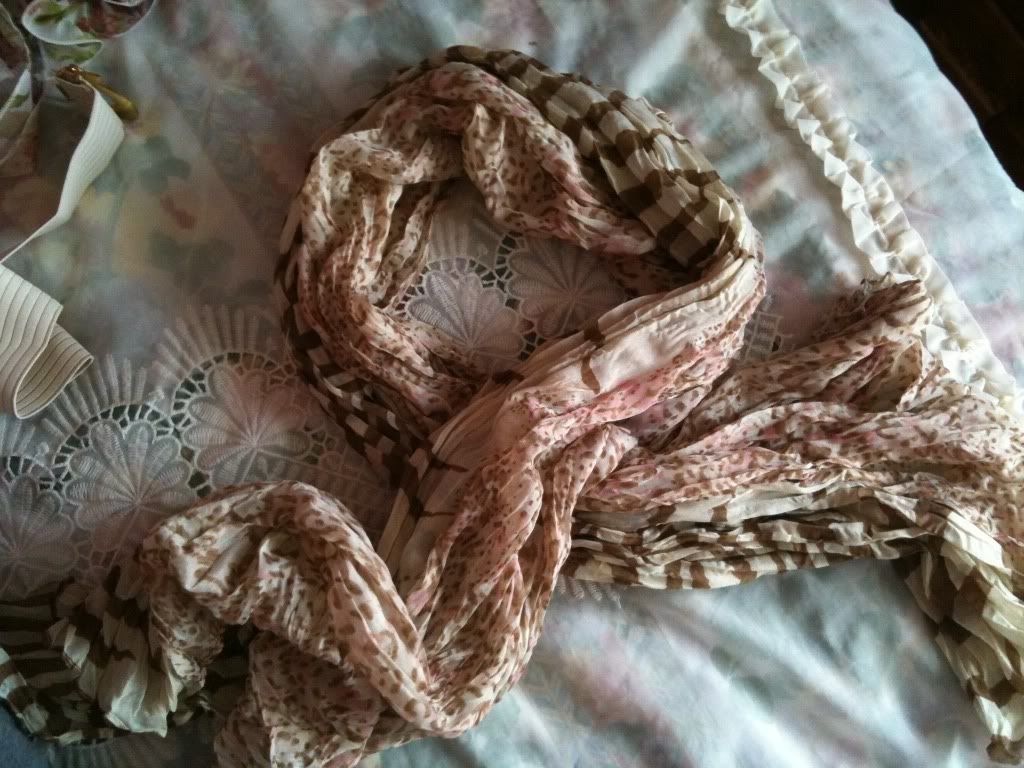 A cream white / pink / brown patterned scarf. The sales lady was really nice and gave it to us for free!
(I think it was because my mom bought/spent a lot there…
Like, she bought SO many clothes, over $100 worth! Basically her entire summer wardrobe. The lady even gave us a VIP card, lol.)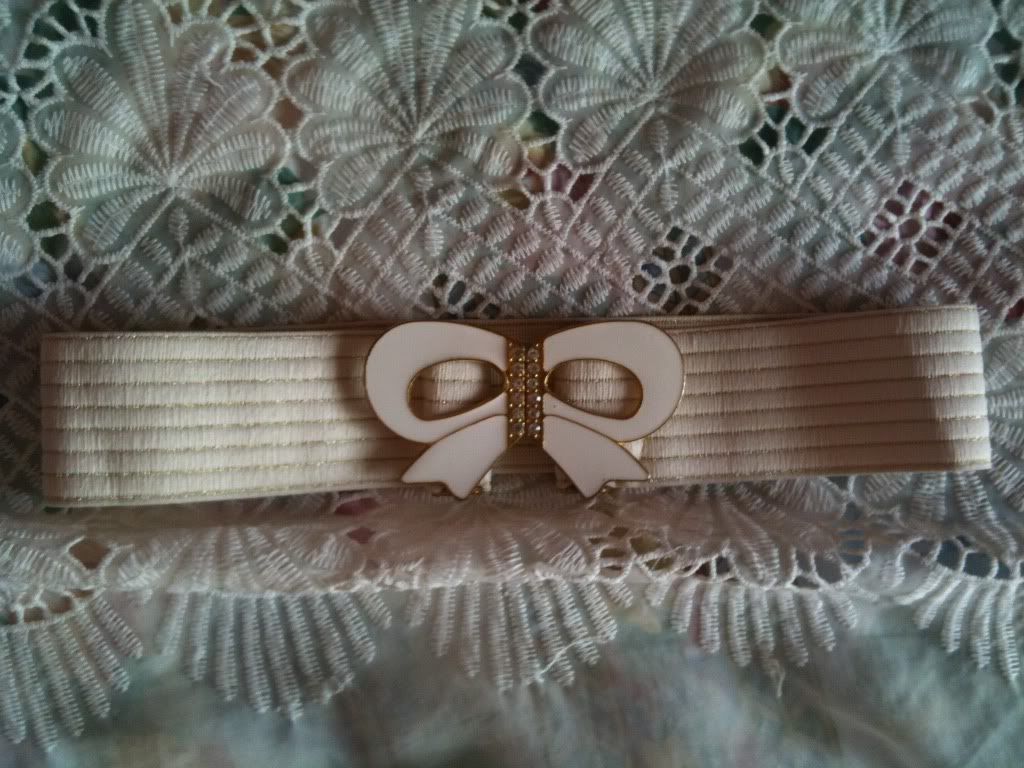 Pretty ribbon belt that the sales lady also gave me! She said it would go well with both tops.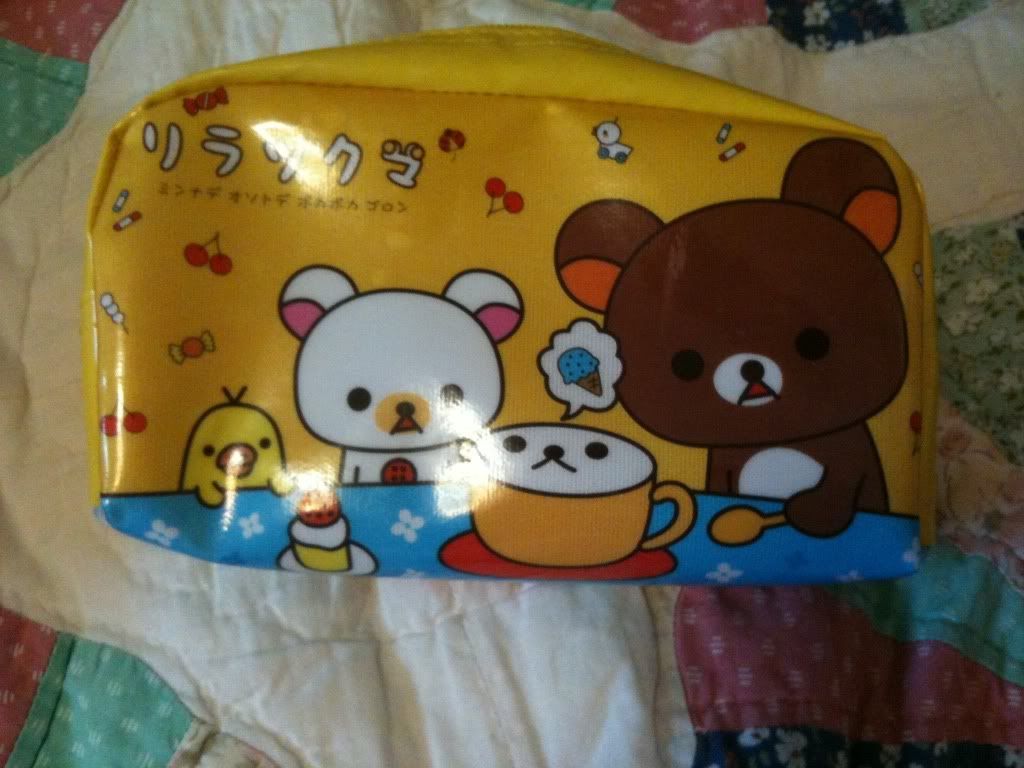 I needed a new pencil case and found this cute one at Ones Better Living for only $4!
I thought it looked familiar, like I saw it online or something.
After I bought it I realized it was the same one as the one
Amber
has.
LOL SORRY AMBER I DIDN'T REALIZE!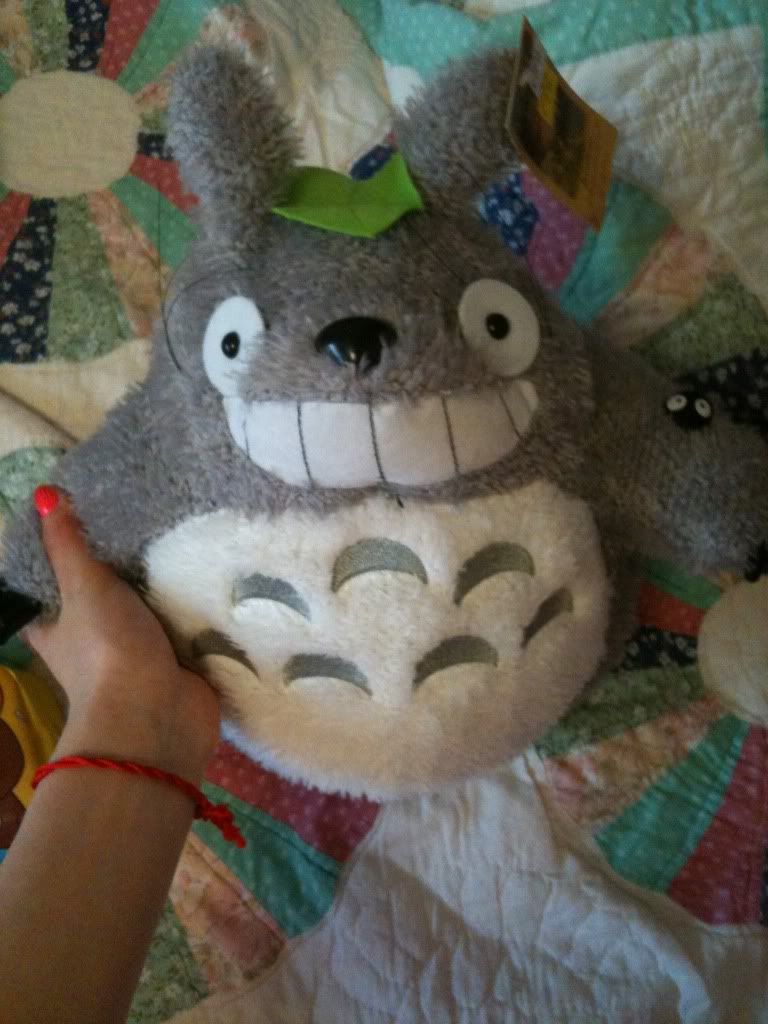 Finally, my Totoro-kun!
I love him, so fluffy! And so cheap, only $10
Okay, that's all for now.