As promised, here's the second part of my PMall adventure!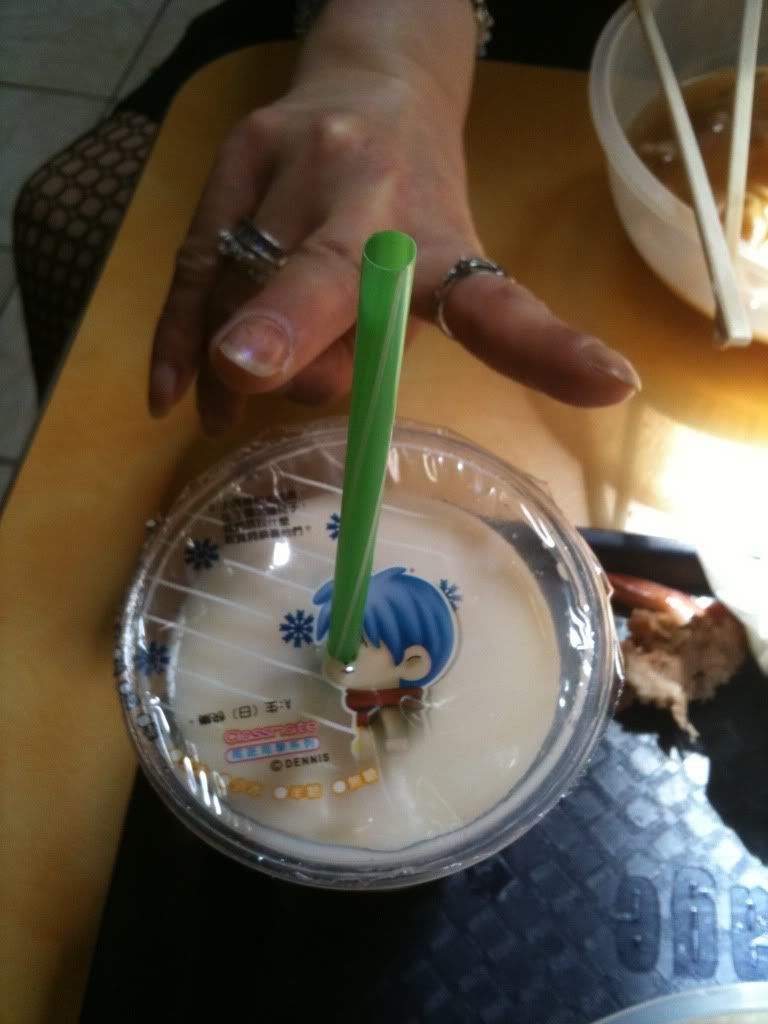 Lunch – my mom stuck the straw through the little guy's face.
They always carry such cool stuff! Like this massive Rilakkuma which was just chilling on top of a shelf!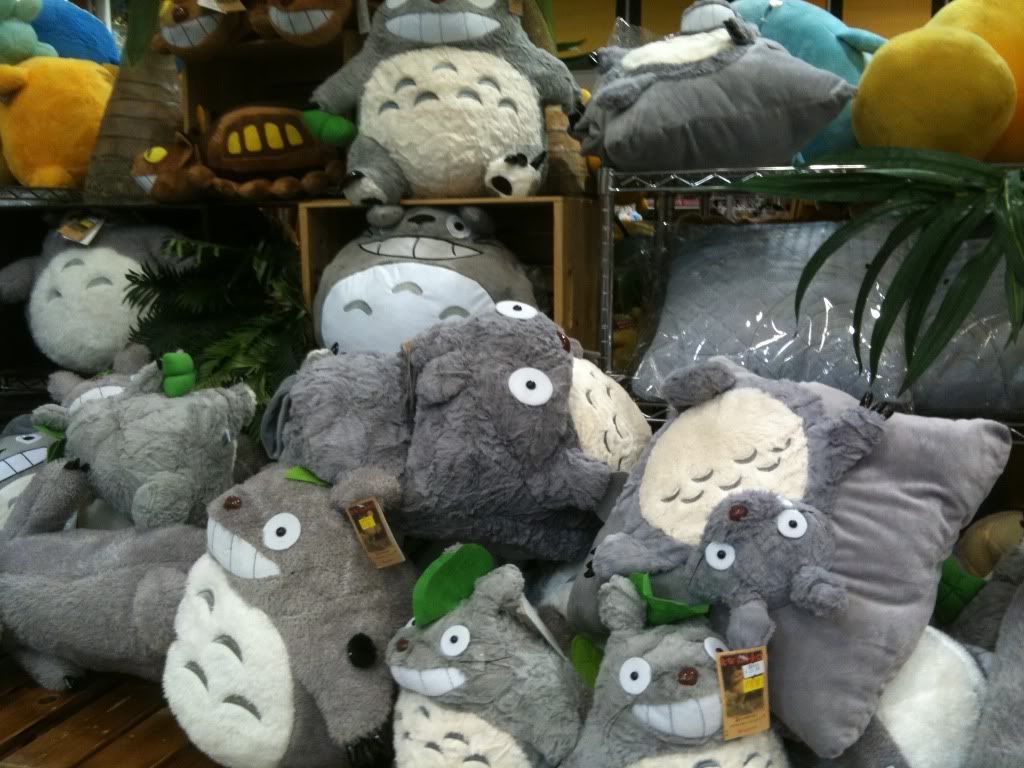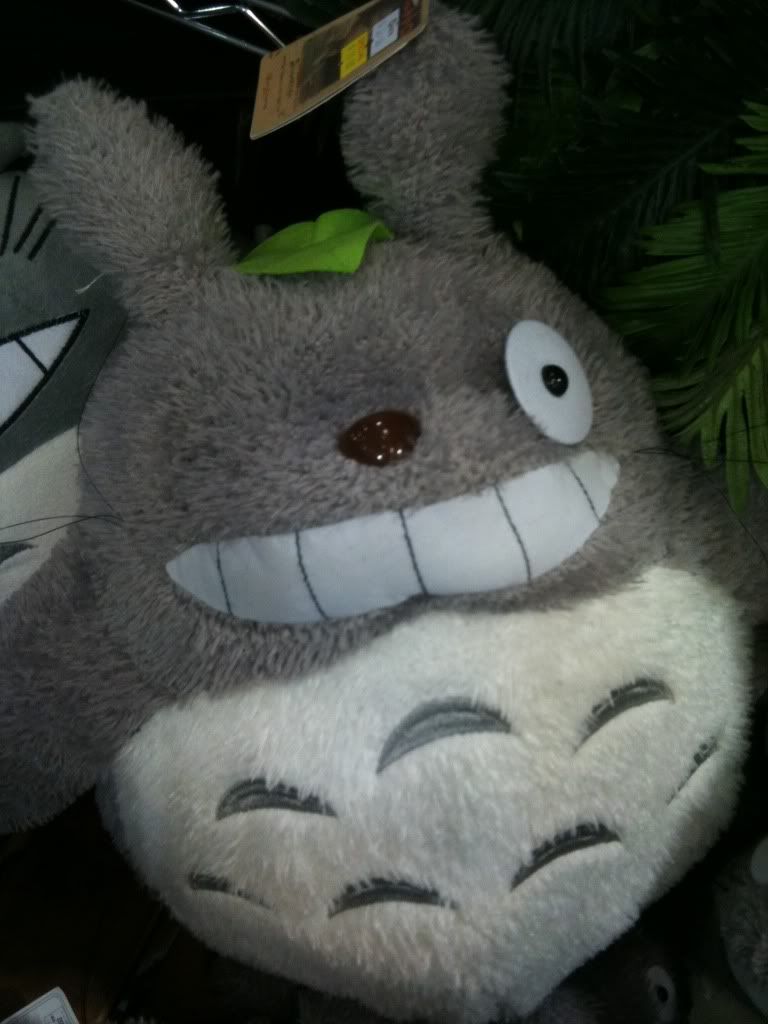 Found this creepy one with only one eye…
More pictures under the cut!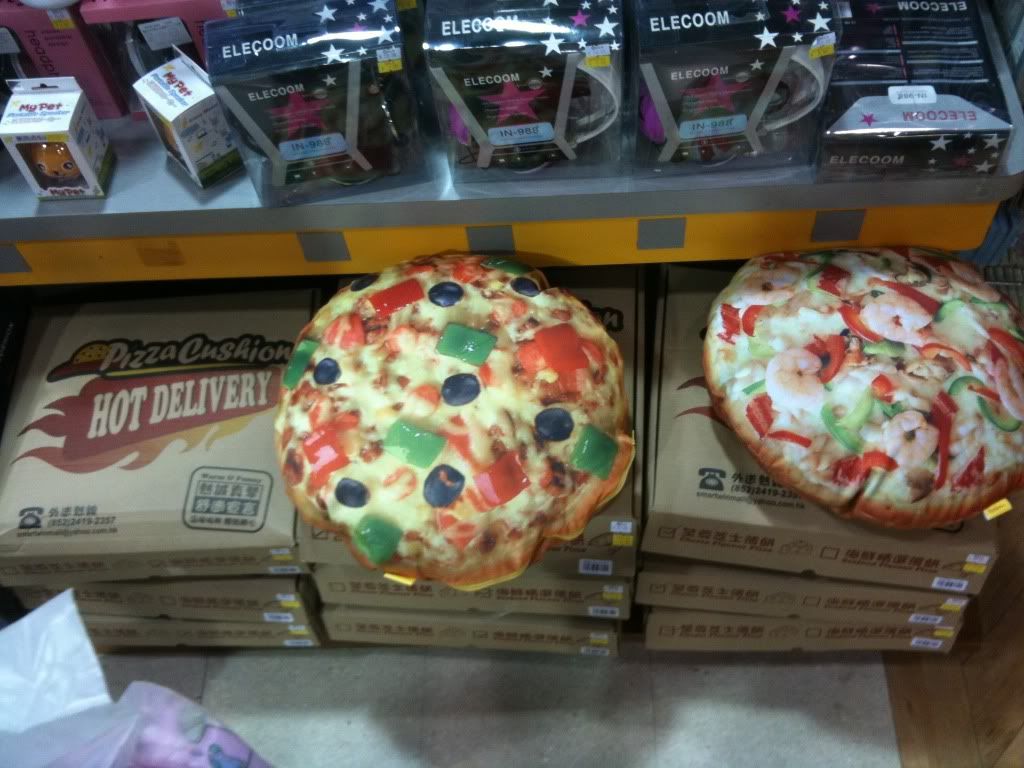 I saw these, pizza pillows! I actually considered buying one because they're so creative!
Maybe I'll buy one for my dorm next year?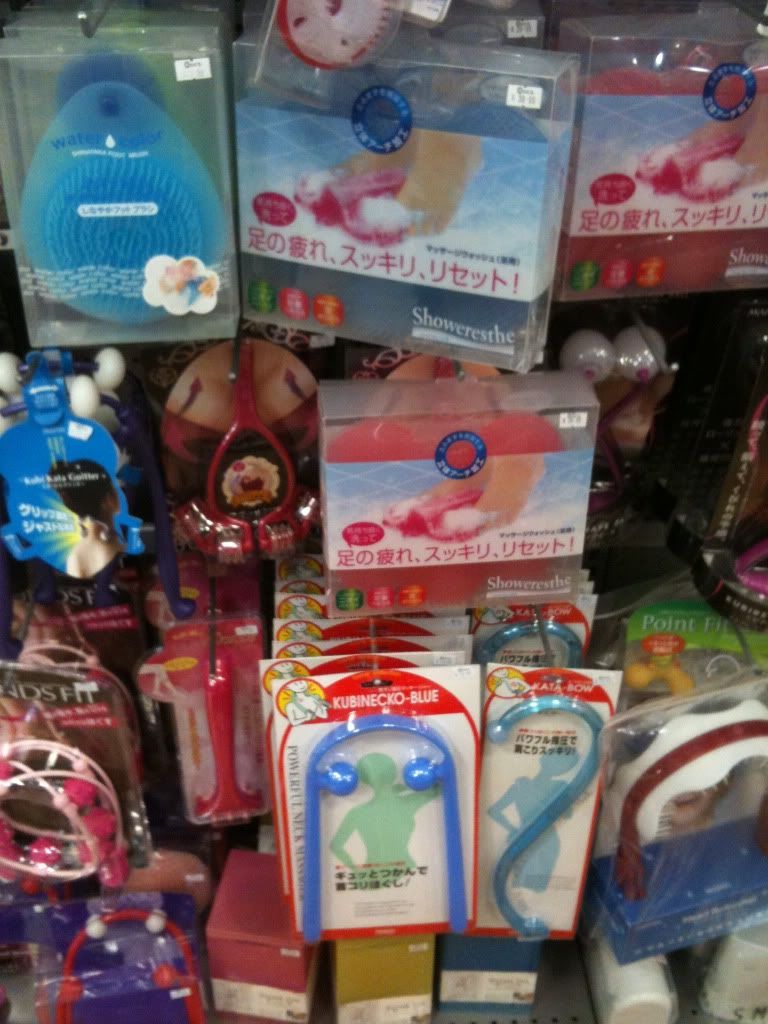 Lots of health products, like face/fat slimmers, boob roller things, health sandals… etc.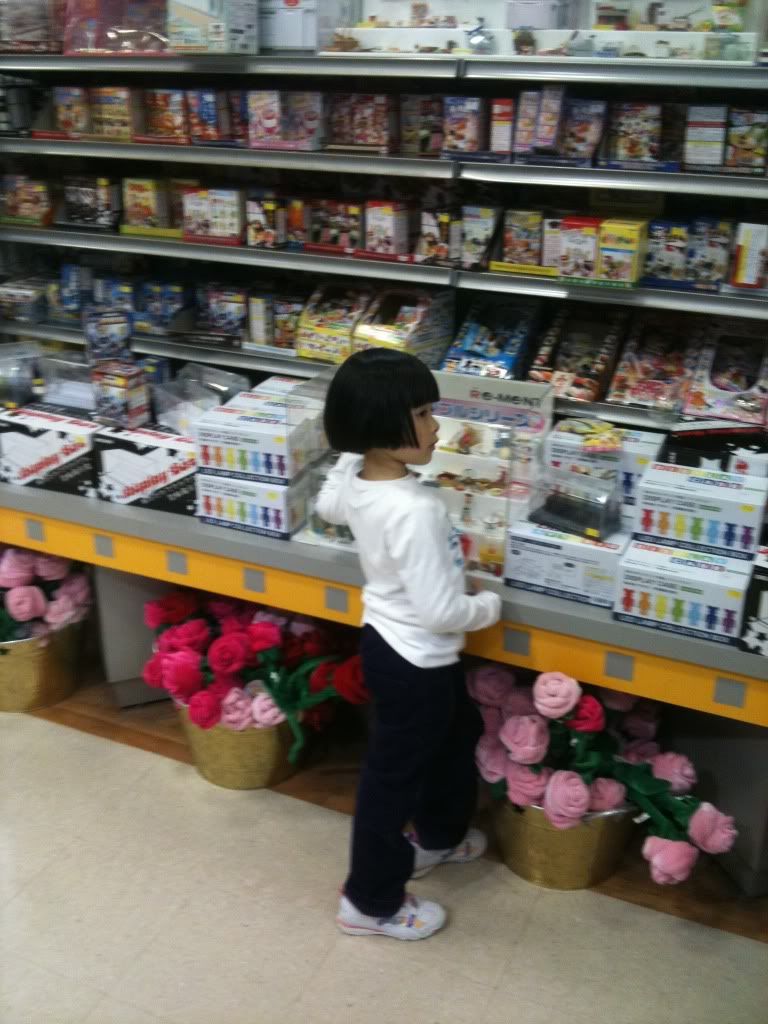 C-c-c-cuuuute! Little girl standing in front of little cake/food re-ment sets.
I wasn't taking a picture of her, I swear!
She just happened to be standing in front of the display when I was taking a picture…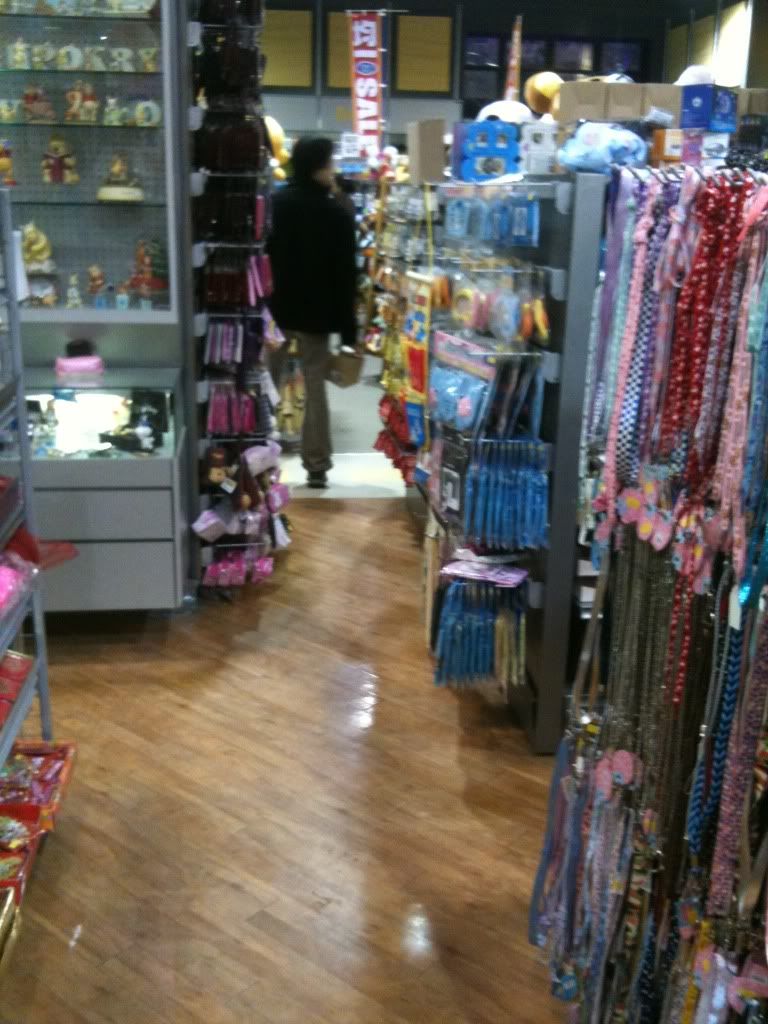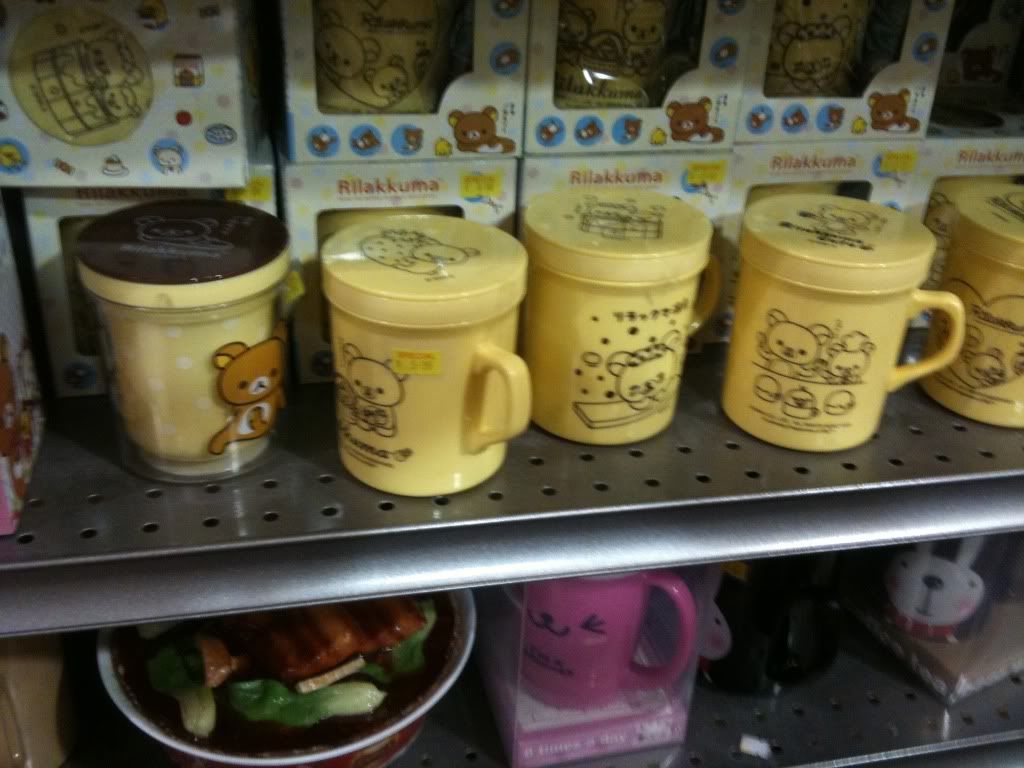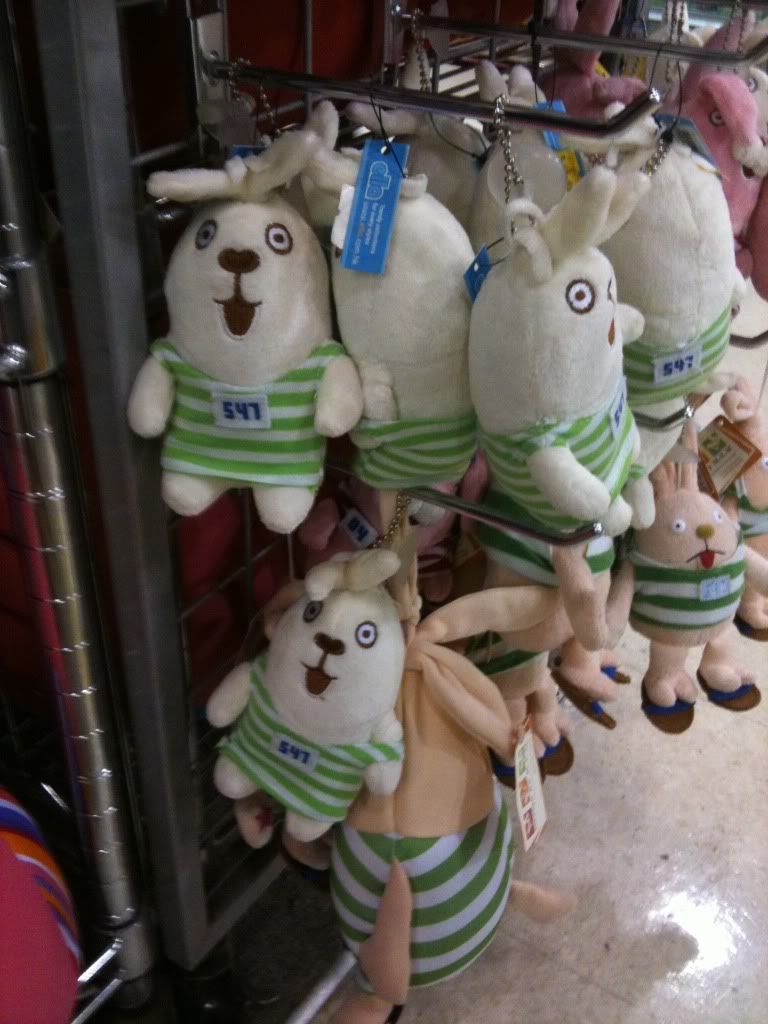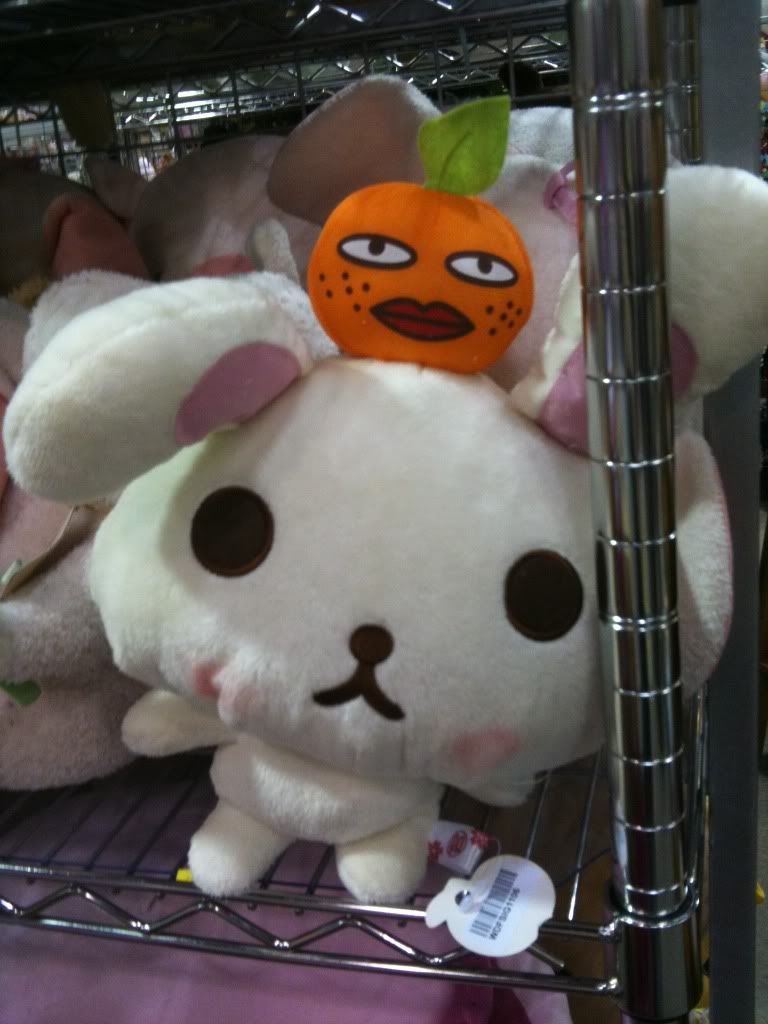 Just because of the weird looking orange attached to its head, lol.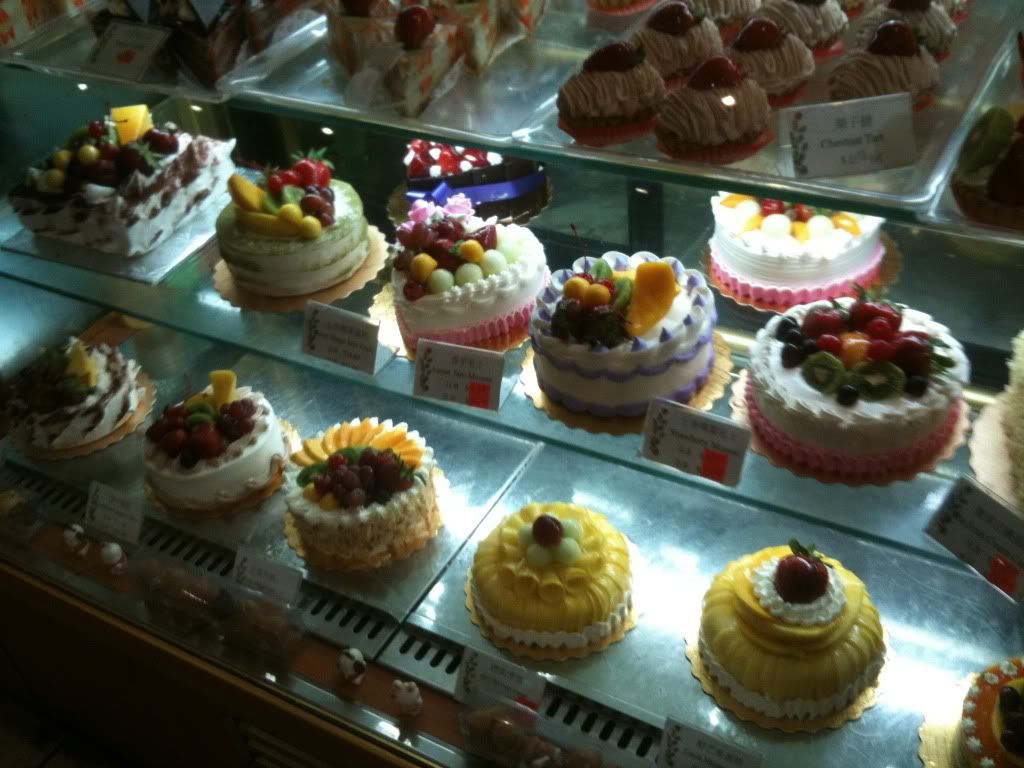 Went to a bakery after! I bought a chestnut cream tart, it was so good! β™₯
Remembered to take a picture after I had already finished half of it, |||orz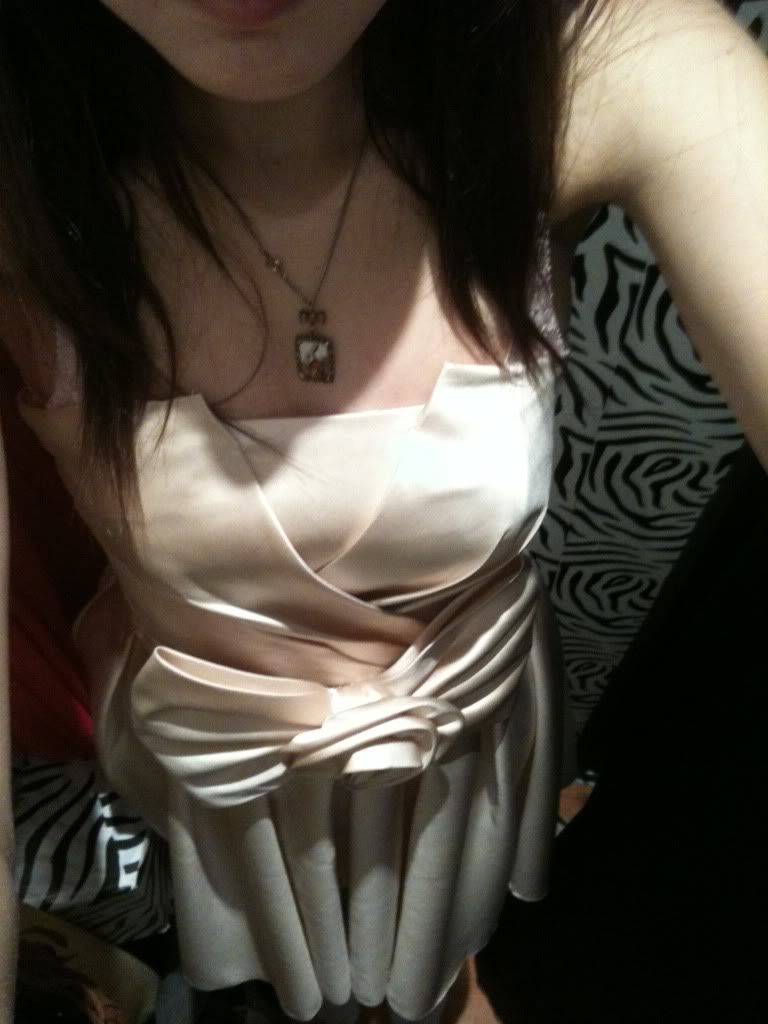 One of the dresses I tried on!
It had a large bow on the front. I didn't really like it though.
Another sneakysneaky photo – F Cup cookies anyone?
Apparently the fat in these cookies will go straight to your boobs! Making the bigger. πŸ˜‰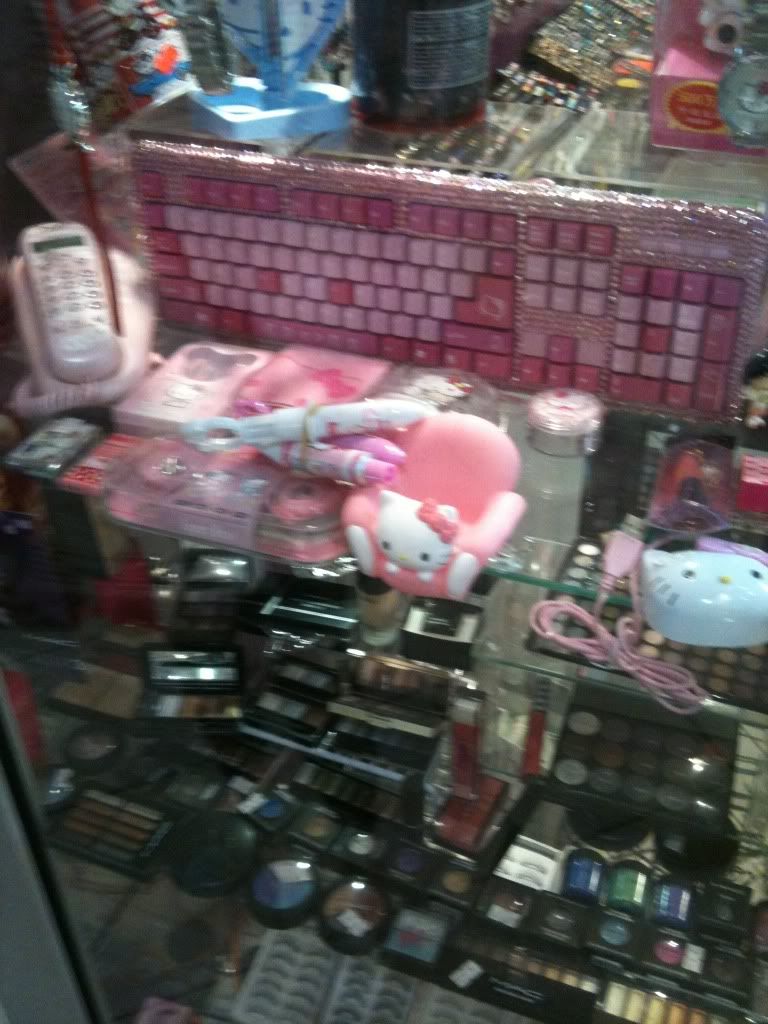 Check out that deco Hello Kitty keyboard! Super awesome!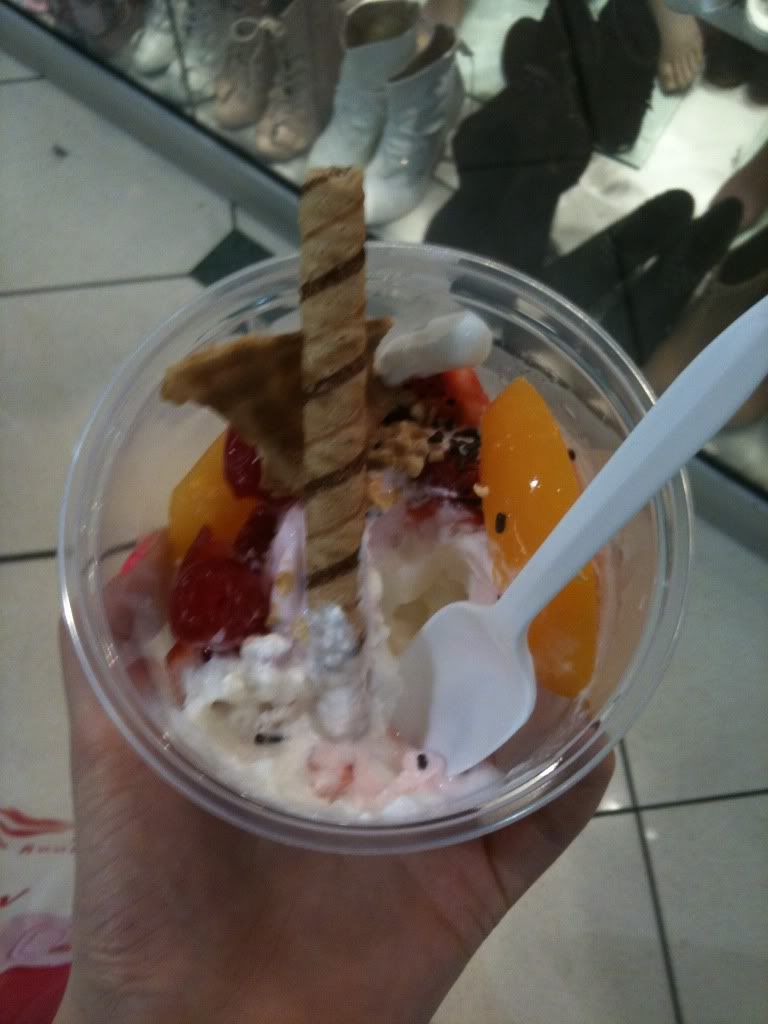 Mmm frozen yogurt! There's this one store (I forget what it's called) that sells really tasty frozen yogurt!
You get a plastic bowl, and you have 4 flavors of frozen yogurt to choose from. You can put whatever types you want in your bowl. Then there's an area where you can add fruit and sprinkles and waffle pieces and whipped cream and chocolate sauce and IT'S SO GOOD SERIOUSLY.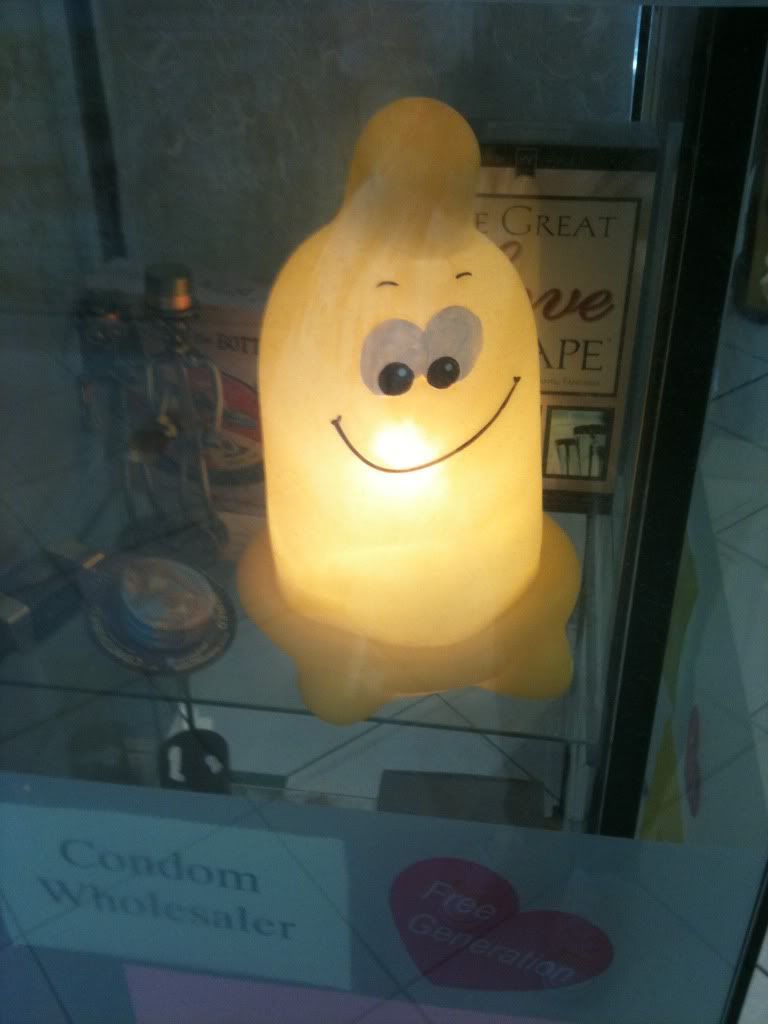 YOU CAN'T GO TO PMALL WITHOUT TAKING A PICTURE OF THE GLOWING CONDOM!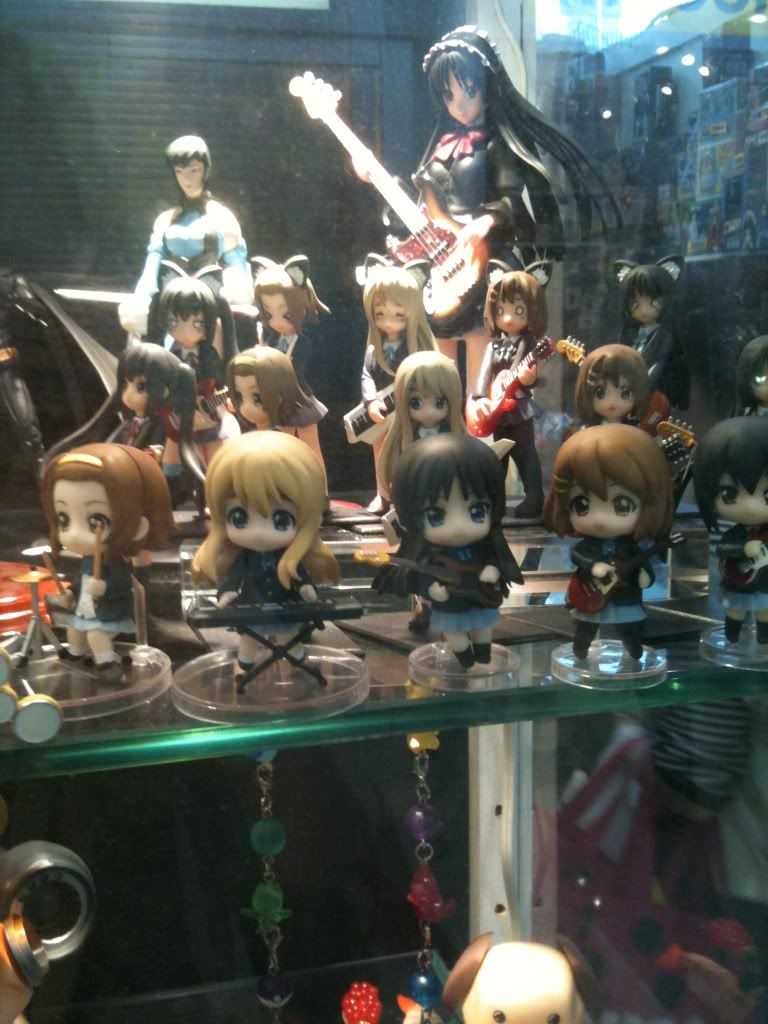 Naturally I had to stop by a figure store and take a picture of my moe blobs
I WILL OWN THESE ONE DAY!
That's it for now! Hope y'all are having a good Easter!
Tomorrow I'll post my haul post!