Hello darlings~

Anime North is one of Canada's biggest fan-run conventions. Unlike Fan Expo, which is a complete profit convention, Anime North donates part of the money it makes to the Hospital for Sick Children.
"
Anime North is proud to be one of the many fund raisers for the international Hospital for Sick Children Foundation-that is based in Toronto, ON. Our many activities for "Sick Kids" as it
affectionately known as, has raised $80,000 in the previous years."

Anyway, onto the con report!
Woke up at around 7:30AM on Saturday morning. I always seem to wake up really early on the days of conventions, probably because I always get so excited! Especially since Anime North is one of my favourite conventions. This was my fourth year at Anime North!

Checked over all my luggage to make sure that I had everything. (Didn't realize that I didn't pack any normal clothes except for my PJs! LOL this is the only scenario where this would work haha
)
Arrived at the Holiday Inn where Jean and Taylor were staying / where we were sharing a room with them.

They left shortly after I arrived so they could sell their art in the artist alley! (Those artsy hipster kids, hehe). Jean was cosplaying Dead Master as part of our BRS group, and Taylor was cosplaying himself. Changed into BGS, started vlogging.




Ringo arrives about an hour after me, at about 10:30. She gets changed into BLACK ROCK SHOOTER! hnnng sexiest BRS ever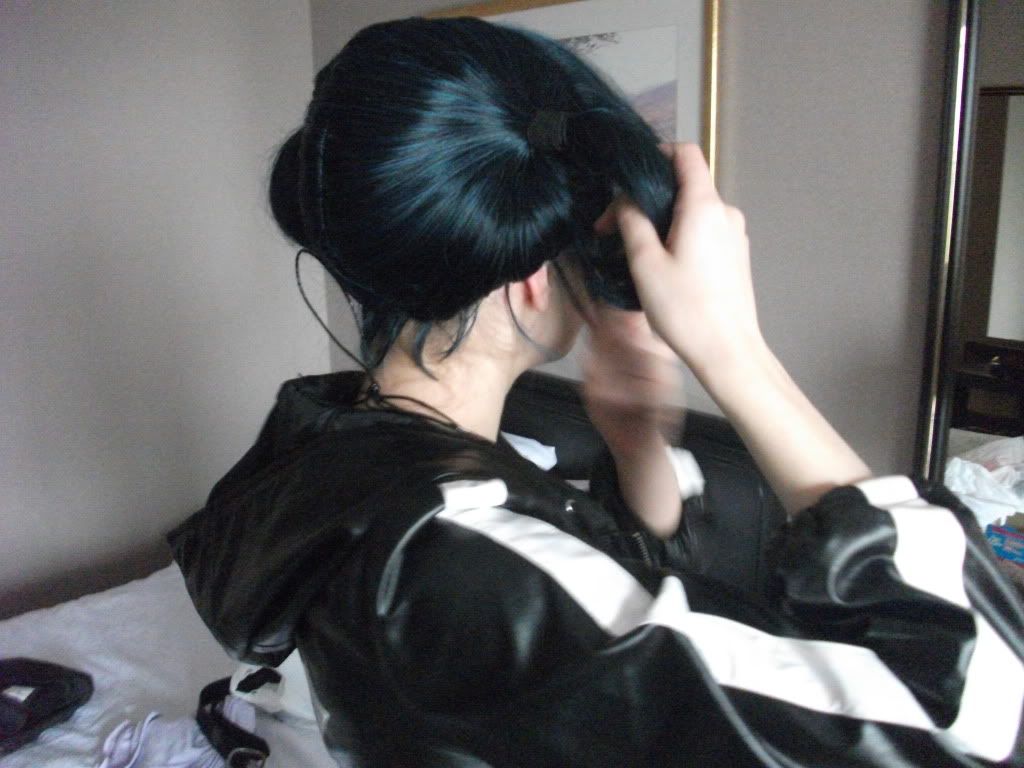 Putting on her wig~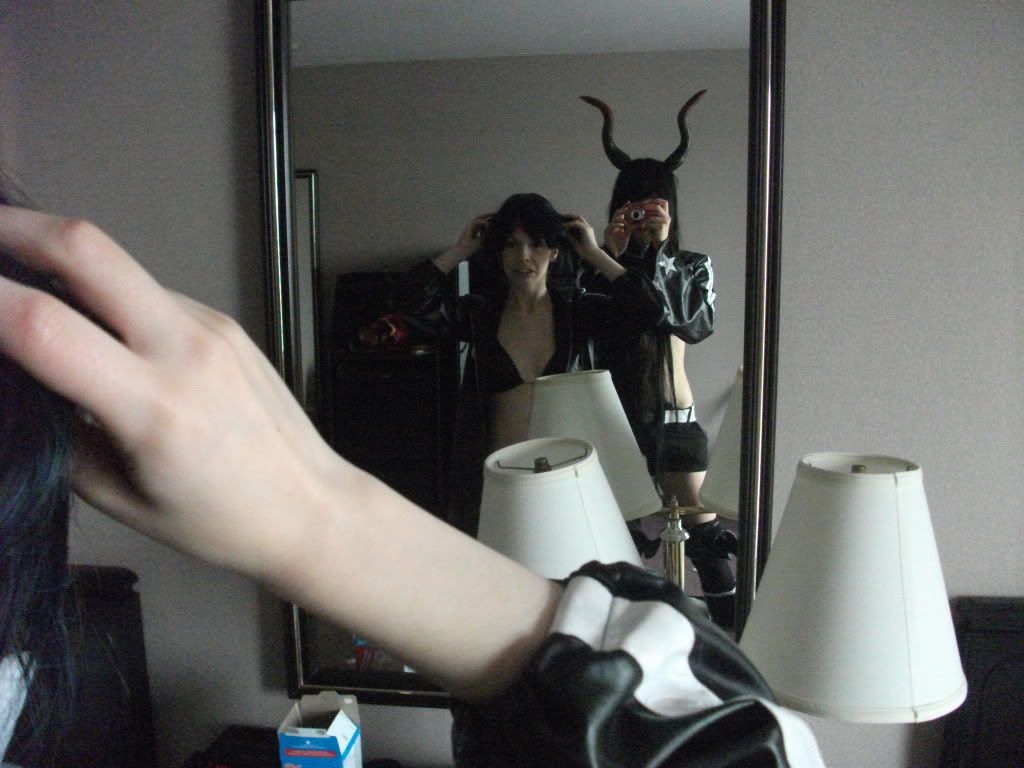 Ringo: STOP TAKING PICTURES OF ME MY WIG ISN'T ON PROPERLY YET
Sachie: *click click click*




Once we finished getting dressed, which was at around 11AM, we headed towards the convention! It was quite a mission, if you can imagine, as we had to carry two giant weapons and we didn't have any help!

Long wig + giant sword + falling knee armor = not a pretty sight. But we managed to get there.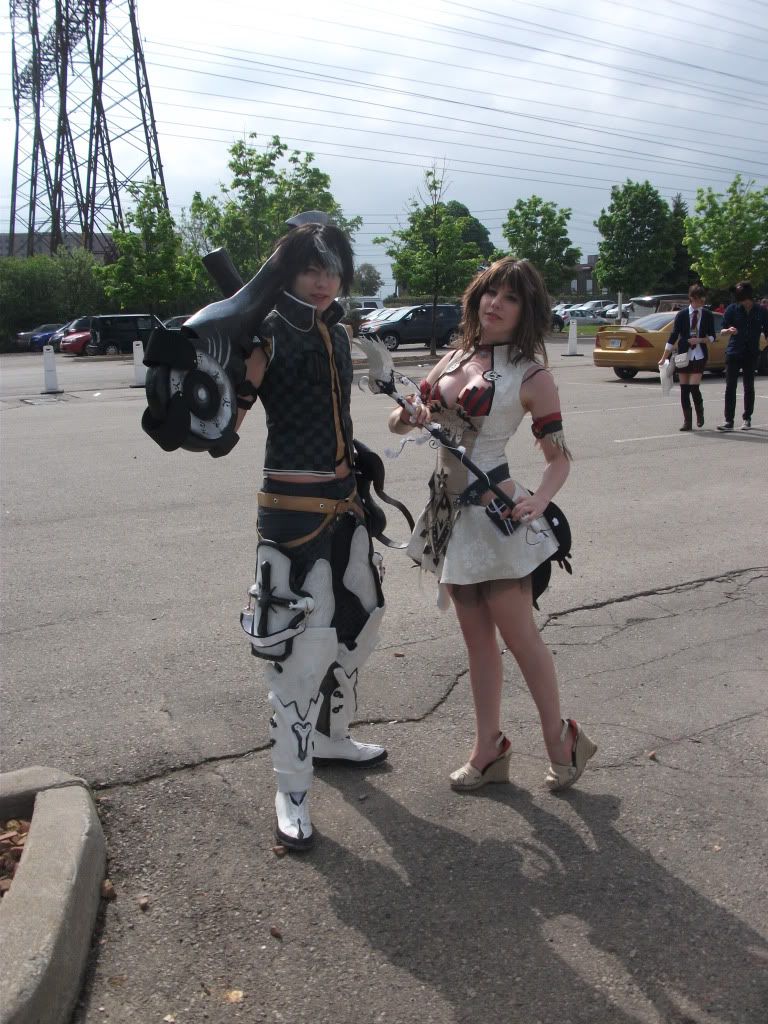 First cosplayers we recognize are Tracy and Lauren, cosplaying Juto and Zephie from Magna Carta! They're such pro cosplayers, and their cosplays looked super super amazing. They're so cool, I want to be cool like them one day /cheese




More pictures under the cut!






In my first vlog, I mention that we were probably going to be cold because the weather wasn't that great. UNDERSTATEMENT OF THE YEAR, both Ringo and I were sweating.

We forgot that we had long wigs on and our costumes were basically all black + pleather. Since it was so hot, we had to sit down for a bit. People were even taking pictures of us drinking, orz



Vlogged again!





Also met up with Carmen! I haven't known Carmen for long, but we instantly clicked and we're really good friends now! Not to mention she's adorable and moe and β™₯β™₯β™₯ She joined our cosplay group by cosplaying BLACK ROCK KAITO!








It was hard for us to move around since we seemed to be pretty popular that day haha. I mean, girls in bikinis + big weapons is almost guaranteed to get attention, but we didn't really expect to have that many people mob us!

We managed to make it half way towards the dealers room before we were trapped… So we just ended up heading back to the front area where the BLACK ROCK SHOOTER photoshoot was being held!


Of course, being the super enthusiastic cosplayer that I am, I had to hold the photoshoot haha!
Here are some pics from the photoshoot!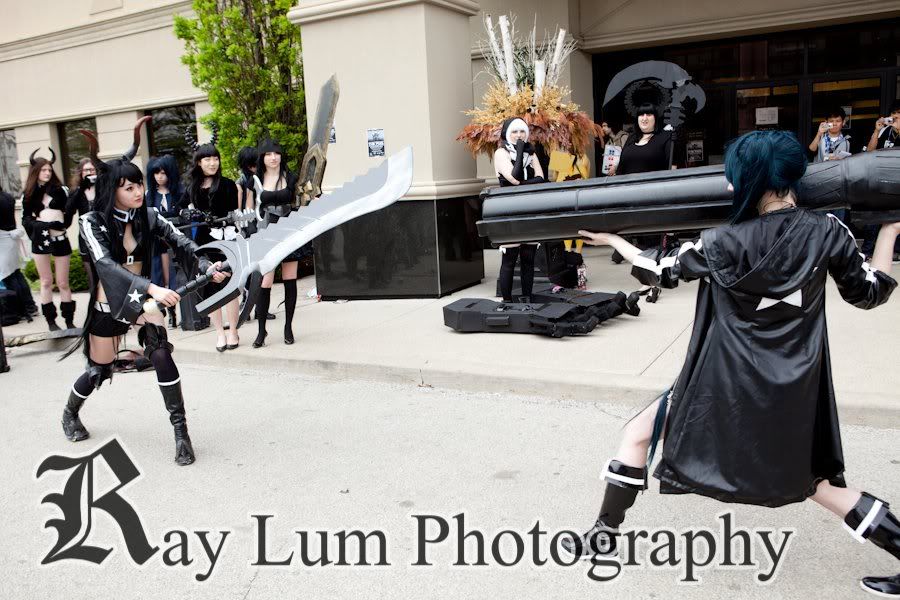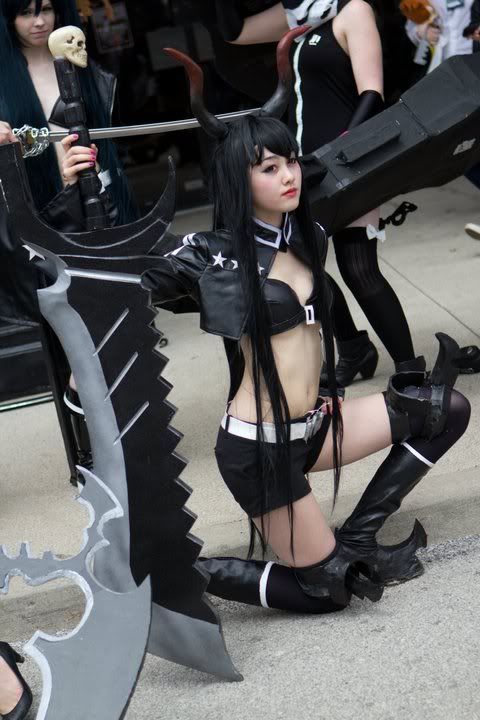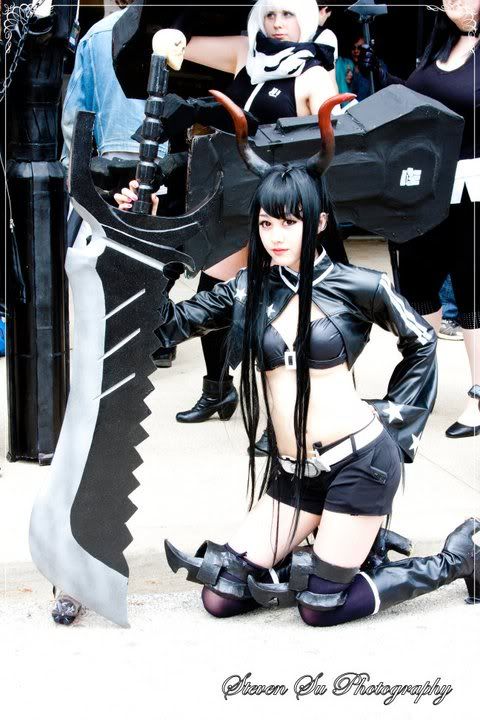 Jean joined us a little later on after abandoning Taylor for a few hours in the Artist Alley haha!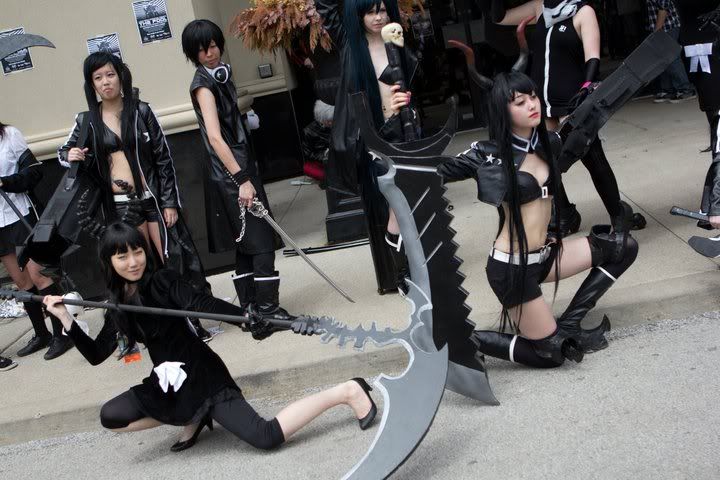 Jean and I being evil. πŸ˜‰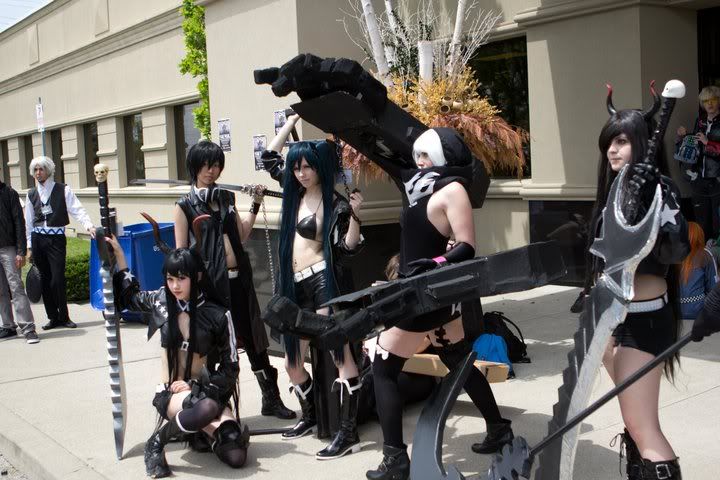 There was even a STRength at the photoshoot! EXCITED, her costume was really well done and the hands looked amazing!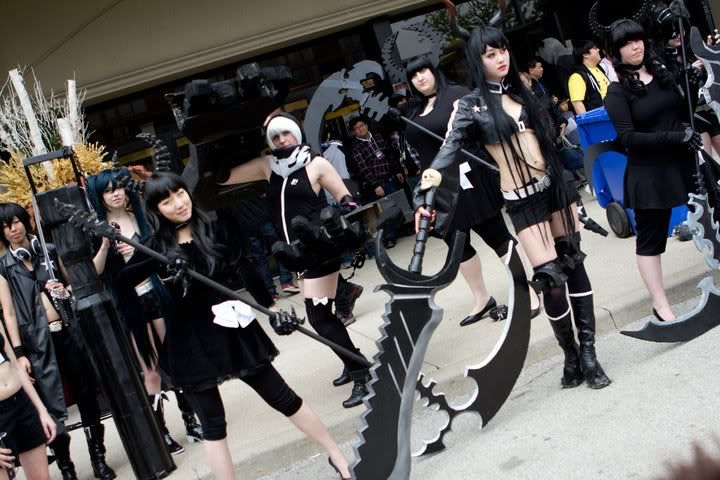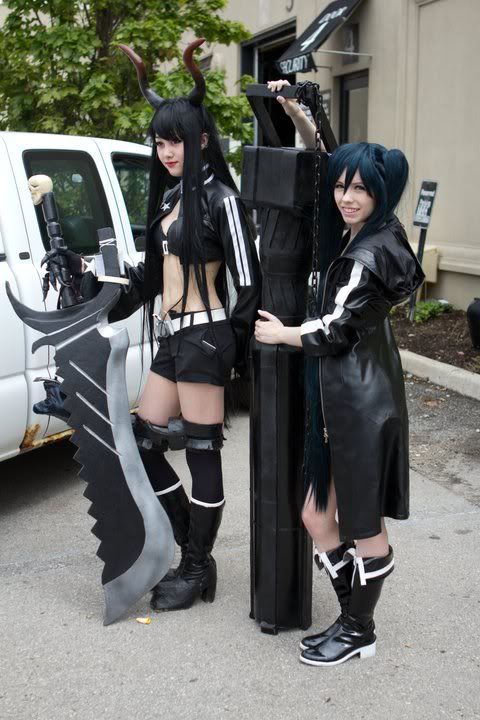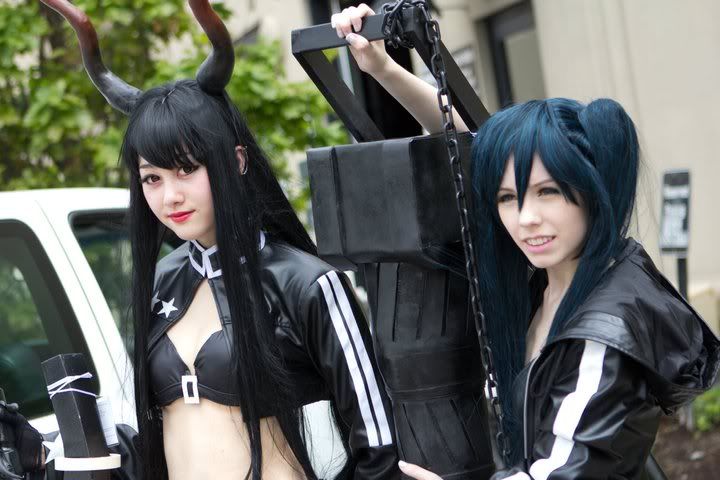 Ringo makes such a good BLACK ROCK SHOOTER omg β™₯
We ended up having a photoshoot with Thomas and Michael (who we have dubbed our photographer bitches). Photos of that will come later on.

After shooting with Michael and Thomas, it was about 3PM and I was bitching about my feet ( which hurt like HELL.
) We decided to go back to the hotel and get changed. We arranged to have a night shoot with Ray Lum + Michael + Thomas later on, I'll make a separate post for that!





Ringo changed into a lolita dress, and I changed into Listen!! version Akiyama Mio!


This post was kinda lengthy, so I'll make another post for the rest of our Saturday pics! It'll be uploaded tomorrow, so please stay tuned. Also feel free to go to my cosplay group's youtube vlog channel for more convention clips. > Click here for MOETRONcos Vlog Channel


More clips/photos tomorrow!