Hi guys! Here's PART TWO of my Anime North 2011 con report!

I left off when Ringo and I changed into our less restricting, casual cosplays! She wore a cute lolita dress and I wore Akiyama Mio, Listen!! version!

Camwhored before we left for the convention.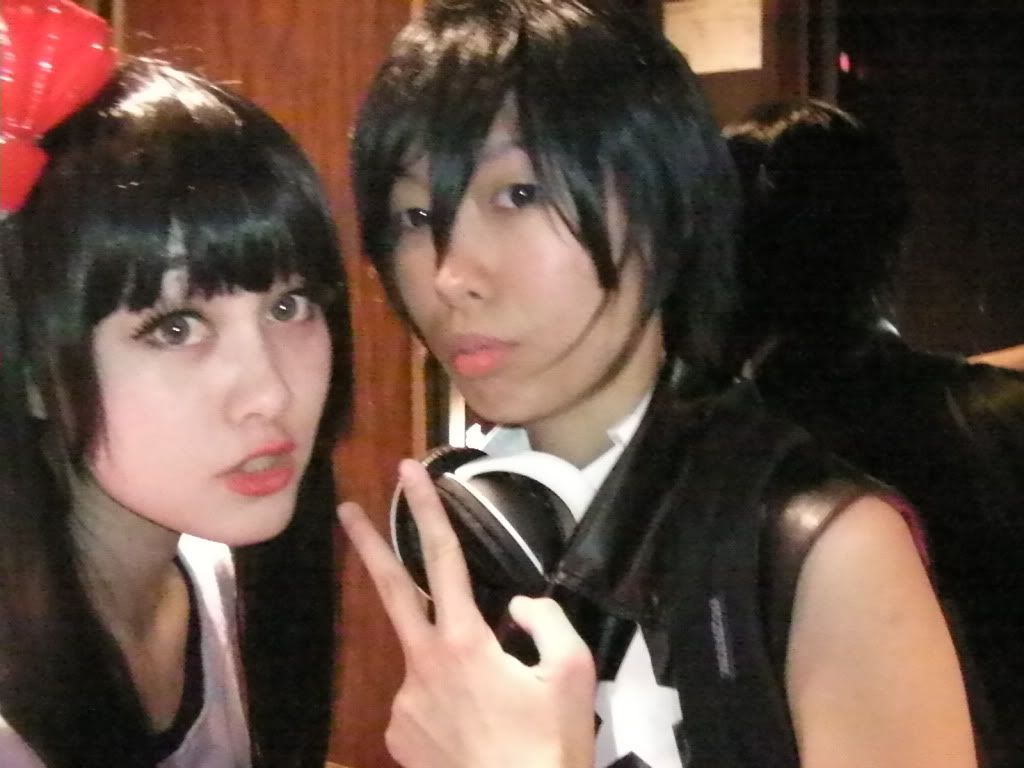 Carmen and I

I took more photos in this because it was almost impossible to take pictures in BGS!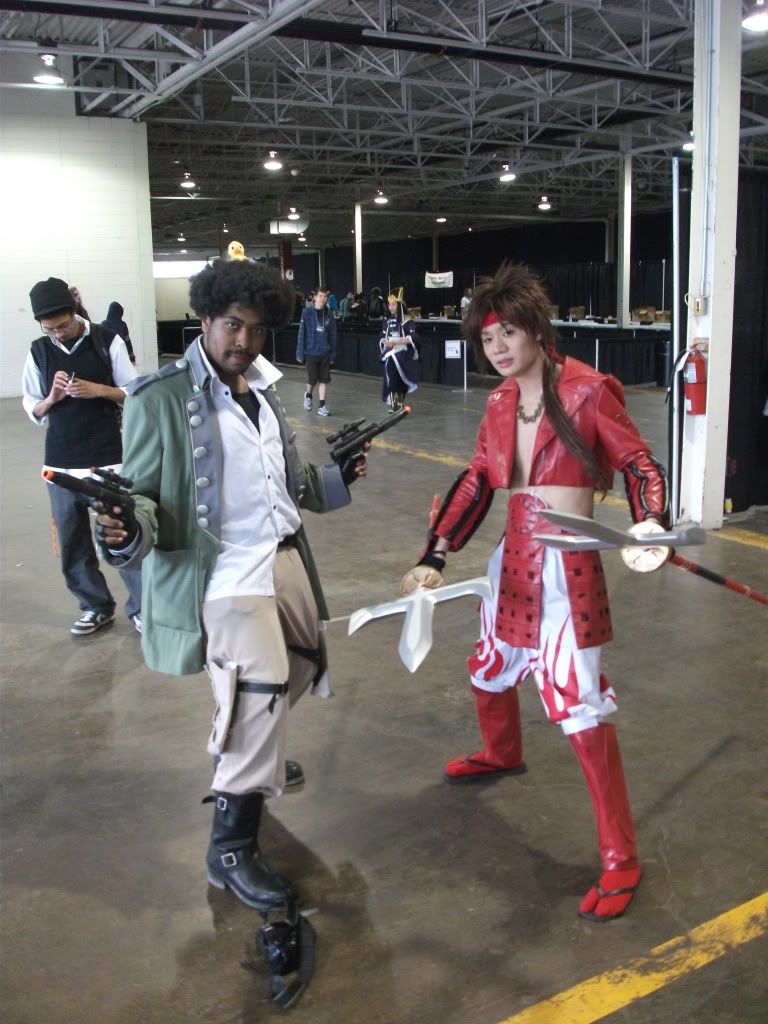 Found Stephen (left) and Jeff (right)! These guys are adorable! I know Stephen is cosplaying some guy from Final Fantasy (Sazh I think), but I don't know the name of Jeff's character. (Please identify?) Yukimura from Sengoku Basara! Thanks Thomas!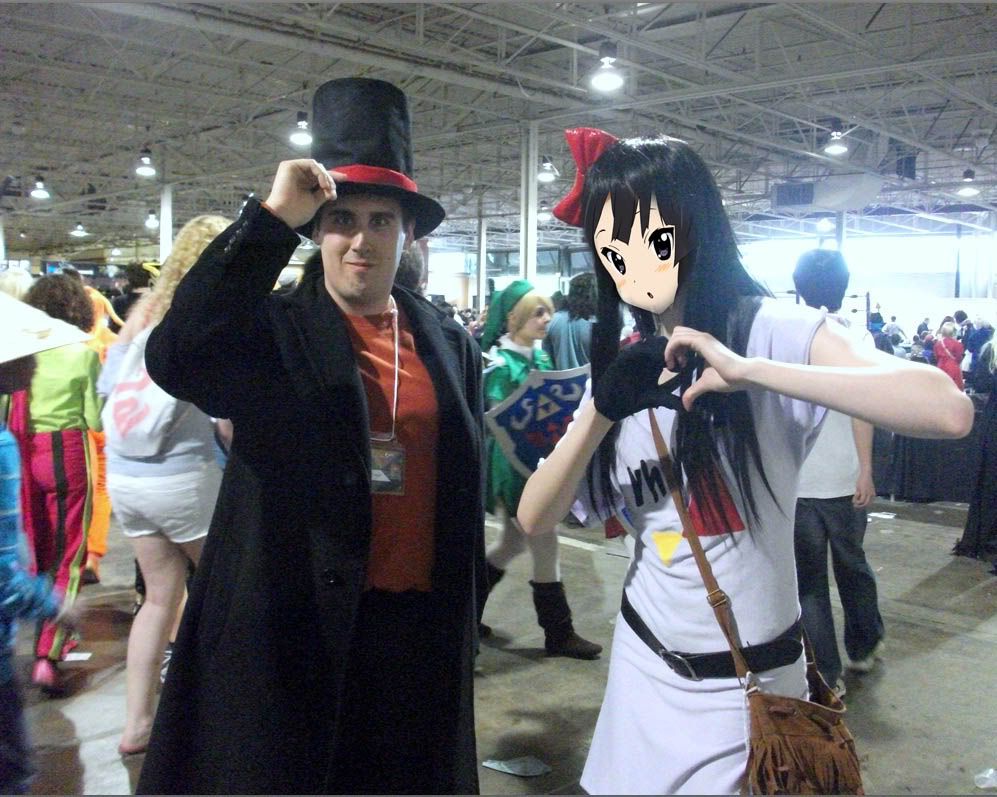 I FOUND MY HUSBANDO

Omg you have no idea how excited I was to have found a Professor Layton cosplayer! I think I kinda scared him because I was so excited!
I also had a derpily excited and scary facial expression on (it's not every day you see somebody cosplaying your husbando) so I ended up shopping Mio's face to hide it… Strange thing is that it actually fits HAHA! Layton x Mio ALL THE WAY ACROSS THE SKY LIKE A DOUBLE RAINBOW~!~!


/idk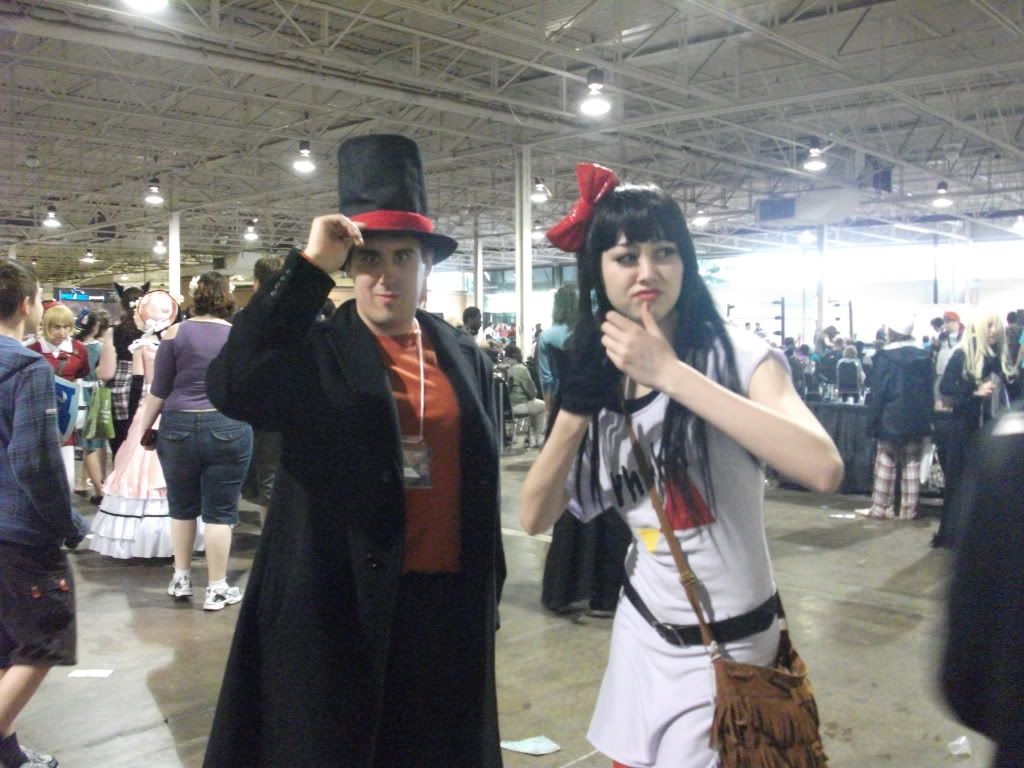 My face when some bitch walked across my photo with my husbando.

MET UP WITH LULU. Pretty Lulu is pretty! PRETTIER THAN ME!


ORZ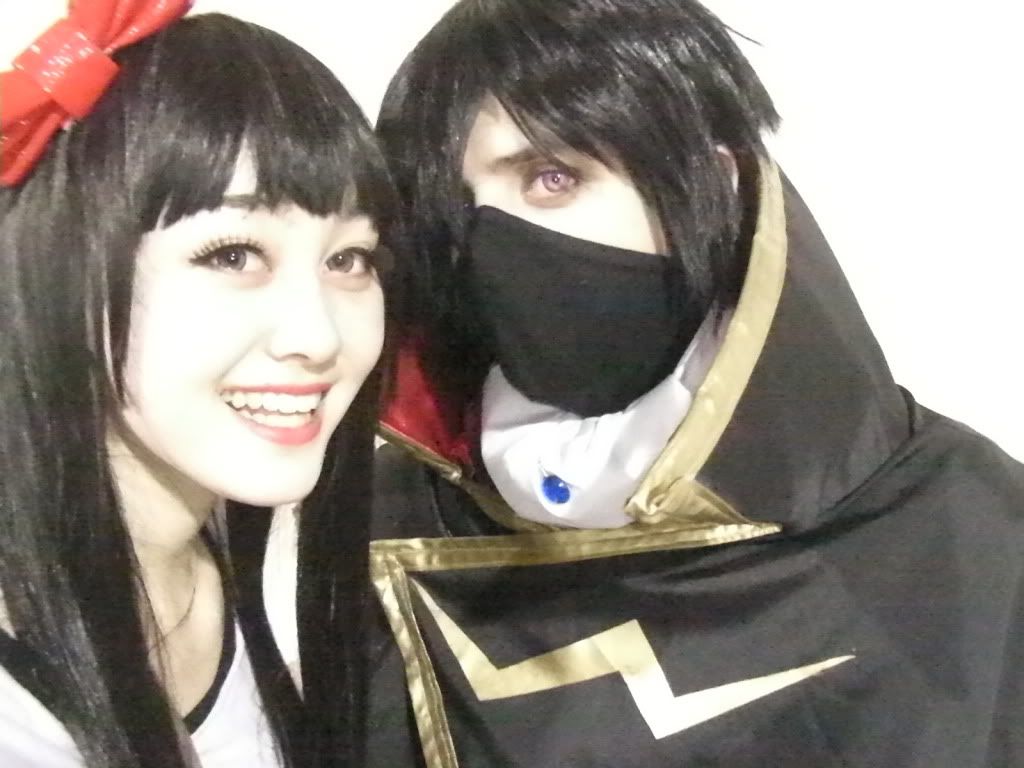 More pictures under the cut!
We went into the dealers room!
For some reason there were so many furries this year, so we decided that Lulu should join them.
Lulu is sad that he's not as hot as Ringo and I.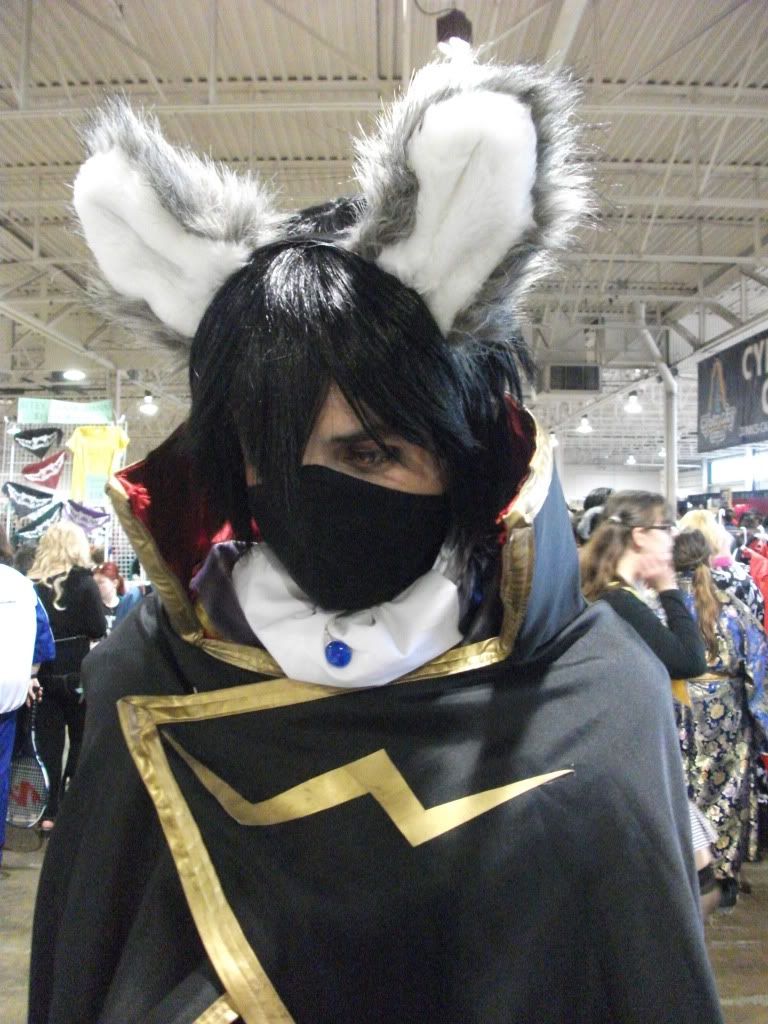 Ringo decided to become a frog..thing.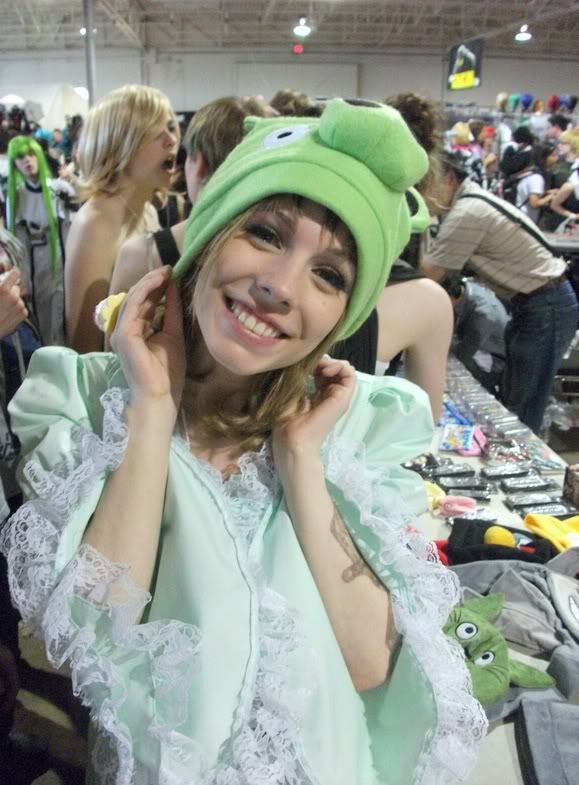 We lost Lulu shortly after… We ran to see some figmas that were on sale, turned around, and he was gone! Which is weird because he's like 6ft5… You would've thought we'd be able to see him but apparently not.

Veronica as the very cute Kiki from Kiki's delivery service!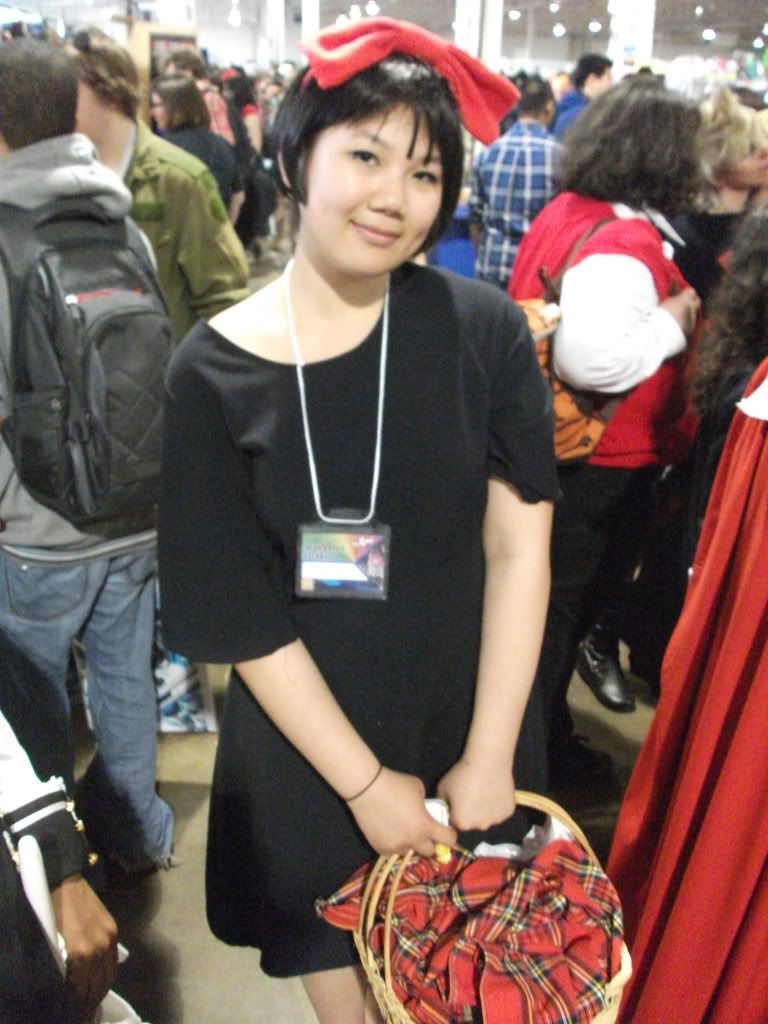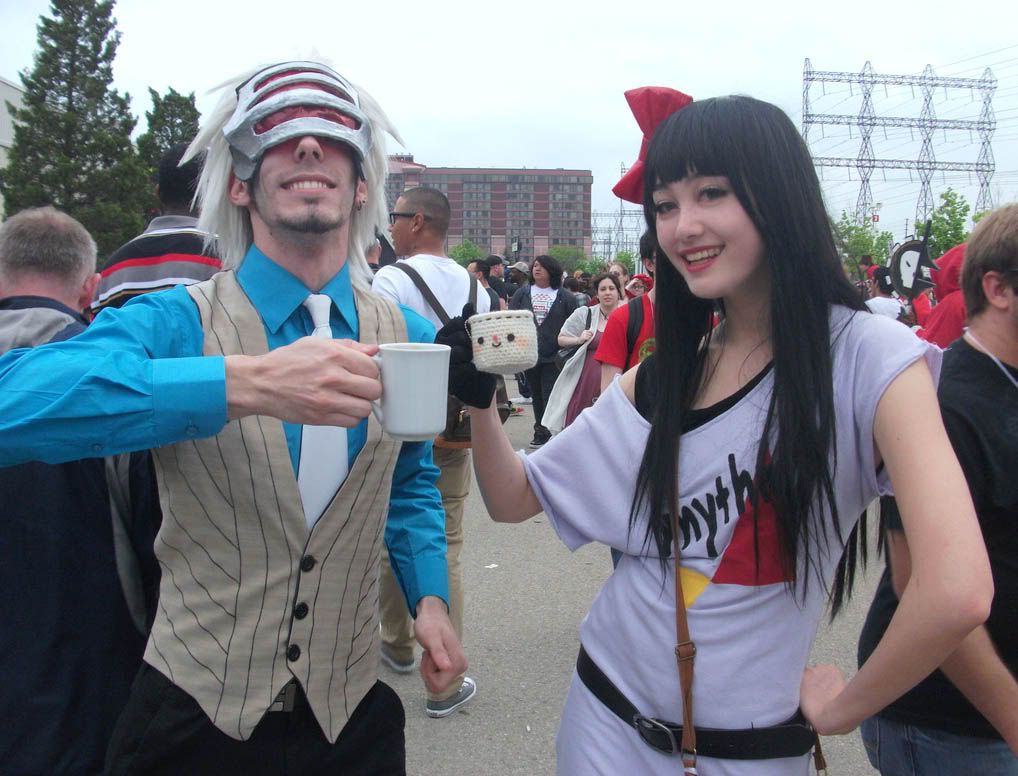 MUGS! Ended up buying this super cute knitted/crochéed (sp?) cup thing in the crafters corner! It was quite necessary to take a picture with Kyle, who was cosplaying Godot from Ace Attourney!

Ringo and I were getting a tad hungry so we went to the Tim Hortons beside the convention. They must have made SO much money, because the line was almost outside the building!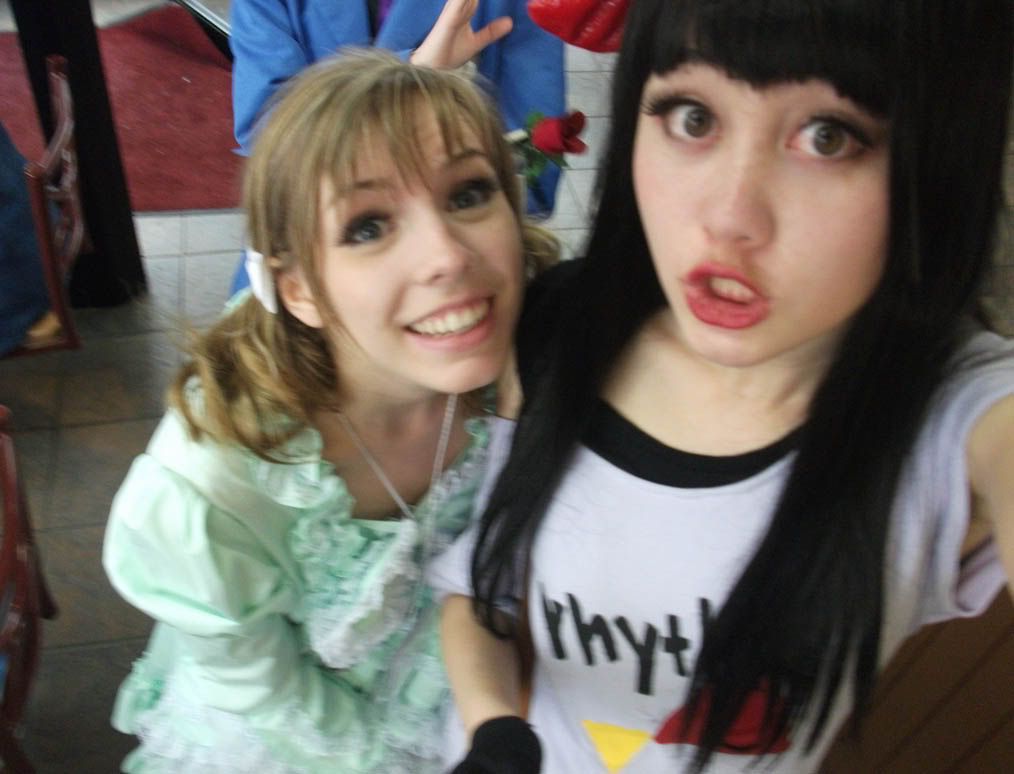 Blurry myspace anglezzz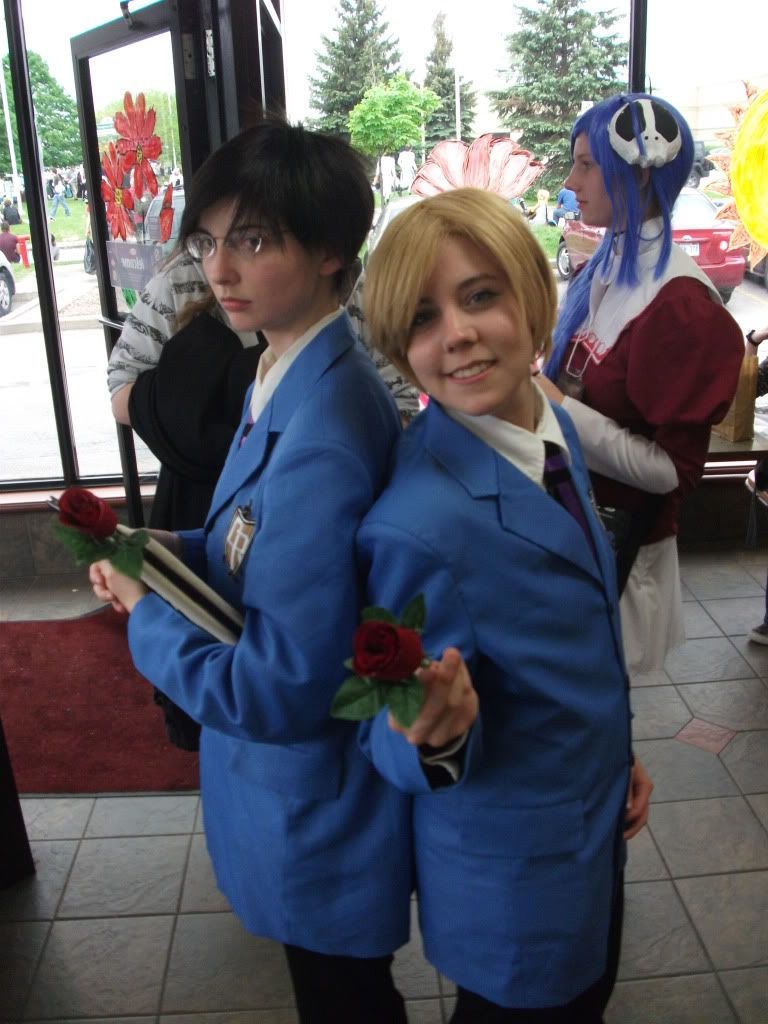 Kyouya and Tamaki from Ouran were behind us in line!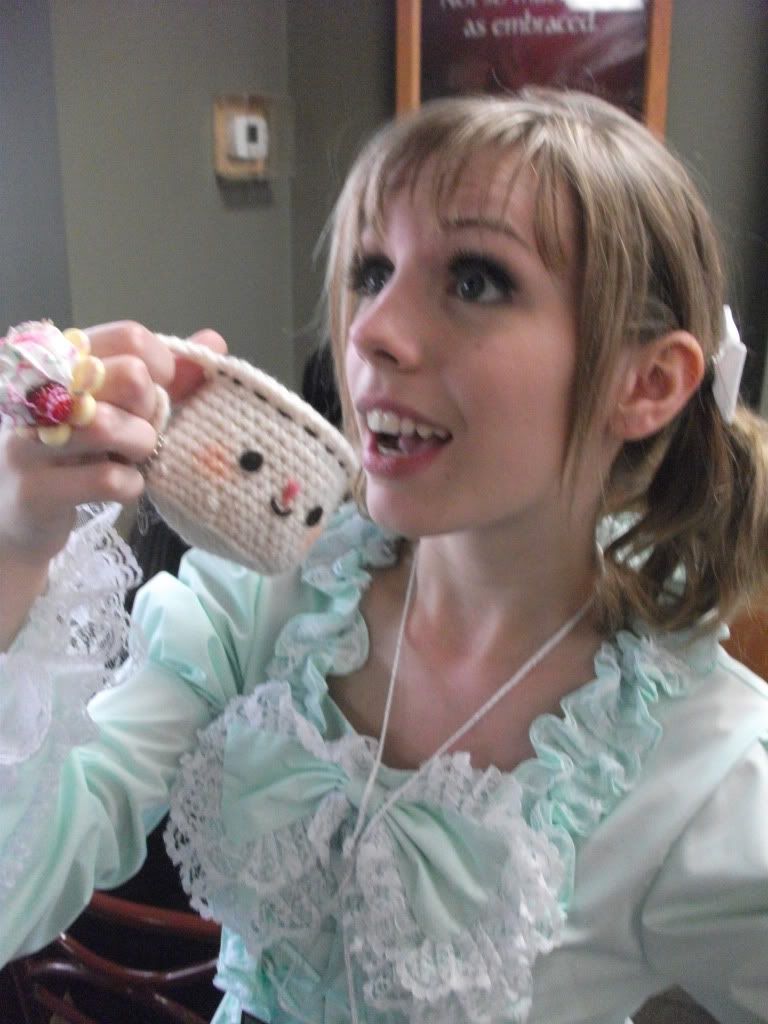 "A HURR DURR I DRINK TEA"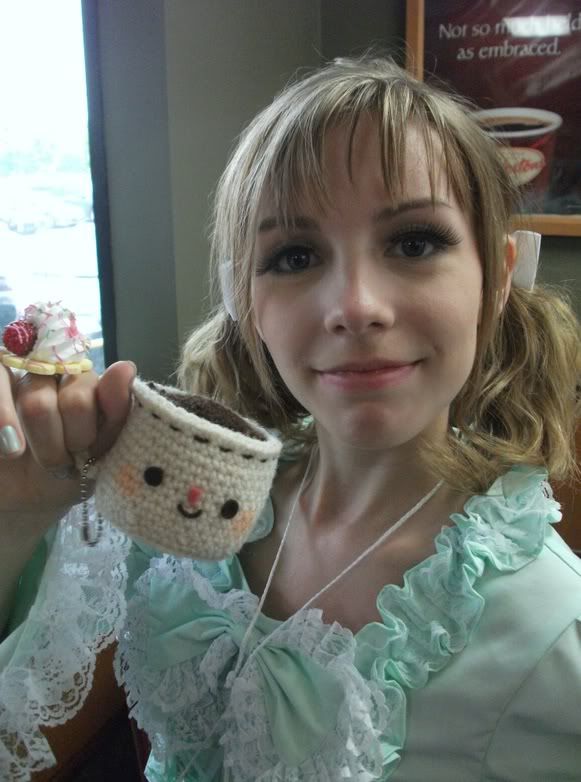 omg so cute ;u;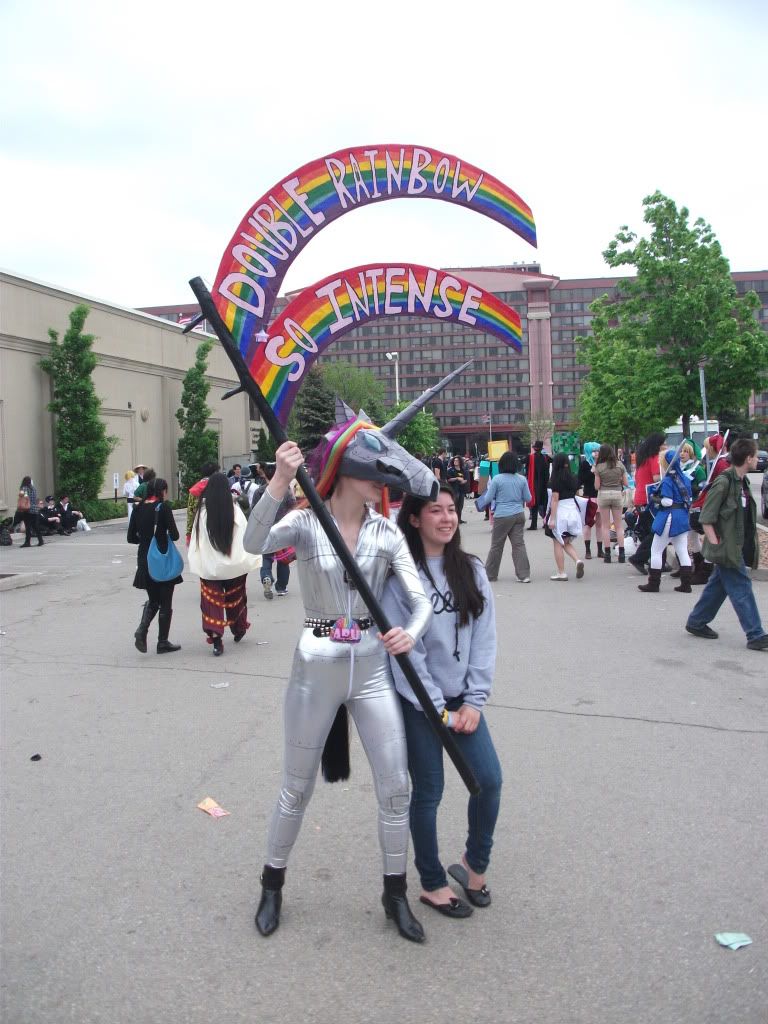 HARMONY HARMONY ALL THE WAY ACROSS THE SKY!


Definitely one of the best meme cosplays at the convention! She was so fabulous, such a creative cosplay!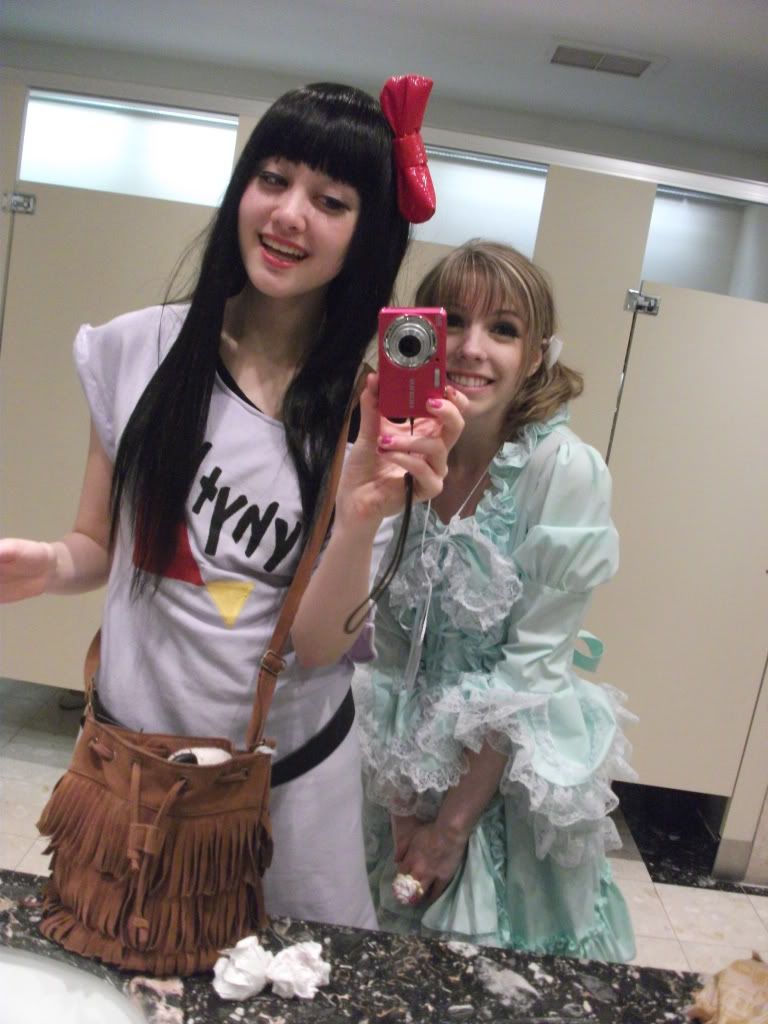 Can't go without some washroom camwhoring!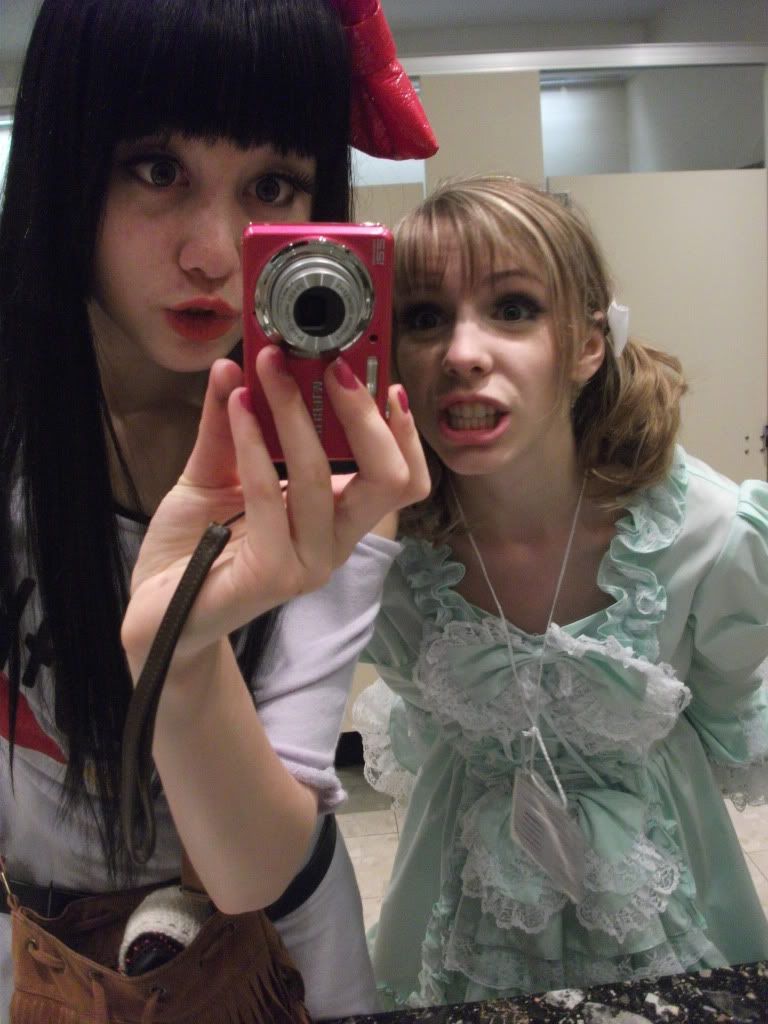 HNNG ALSO FOUND HUSBANDO #2! Justin was also cosplaying Professor Layton, therefore obligatory husbando picture was in order.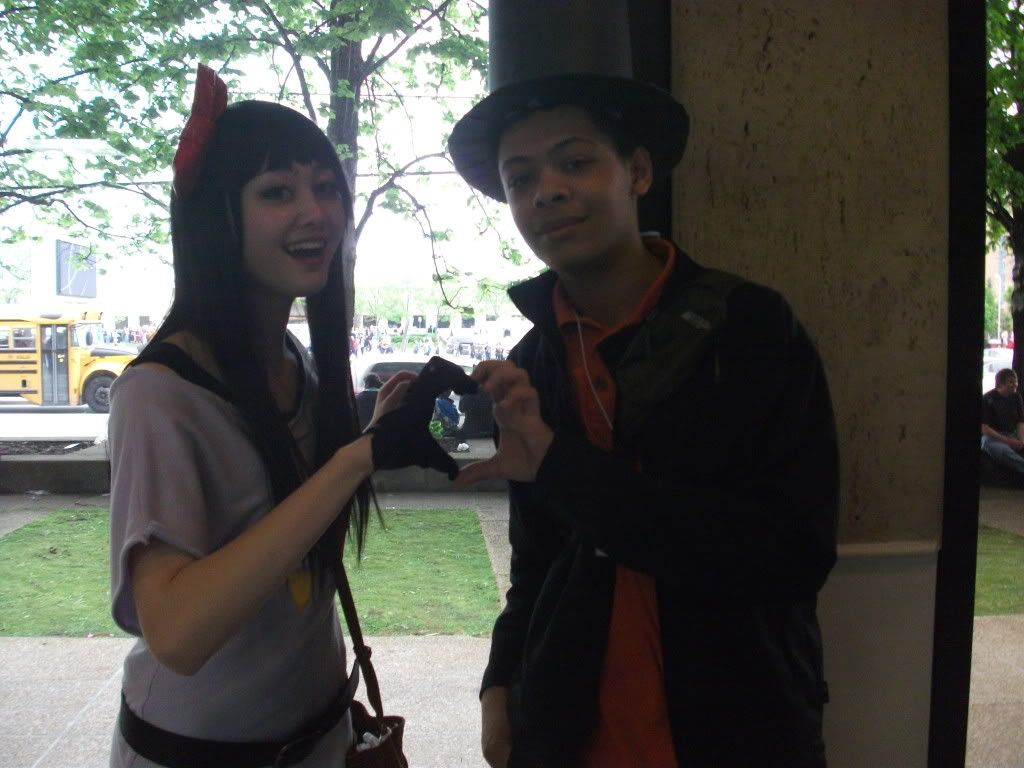 Aw yiss, totally got a picture with black Professor Layton!
Went back to the hotel, filmed a vlog!
We waited for a bit for Jean + Taylor to get back to the hotel. We ate instant ramen + noodles! We had organized with Ray + Thomas + Mike (The "photographer bitches") for a nighttime shoot, which ended up taking place at like 10PM – 2AM…. orz

Next post will be Sunday convention report, and then finally the BLACK ROCK SHOOTER photoshoot pics!
Please stay tuned!
>Click here to visit MOETRONcos' vlog channel, for more convention clips!