Hey guys!
Here's the post that I've been promising you… the photos of my Black Gold Saw cosplay from Anime North!
I won't post too much text since I'm tired ( I'm scheduling this post for Saturday, but I'm writing it at 10:30ish PM on Friday)
This post is going to be very image heavy! So I'm warning you now haha!
All credit goes to the photographers.
First off, this is what Black Gold Saw looks like!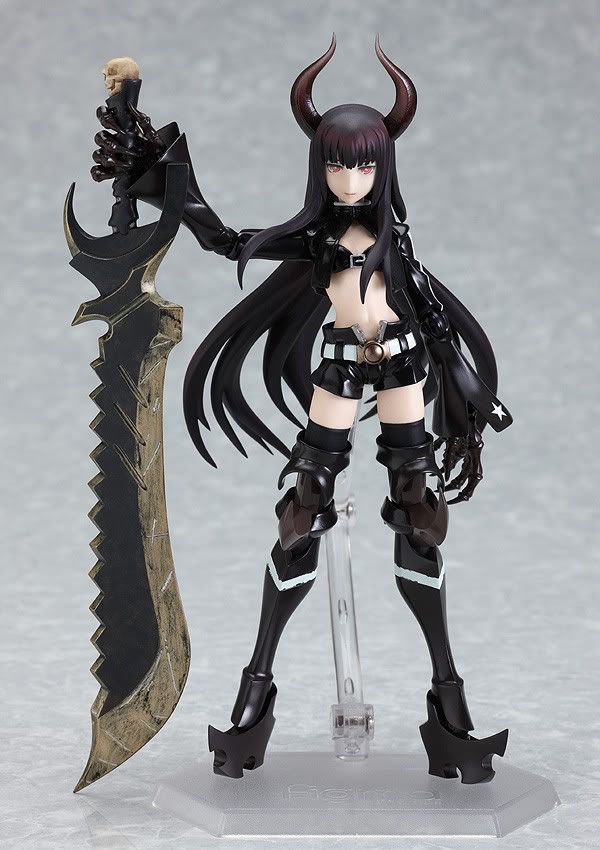 After Ringo and I watched the OVA, we immediately knew that we wanted to cosplay it! Luckily enough Jeanie and Carmen decided to cosplay with us as Dead Master and Black Rock Kaito!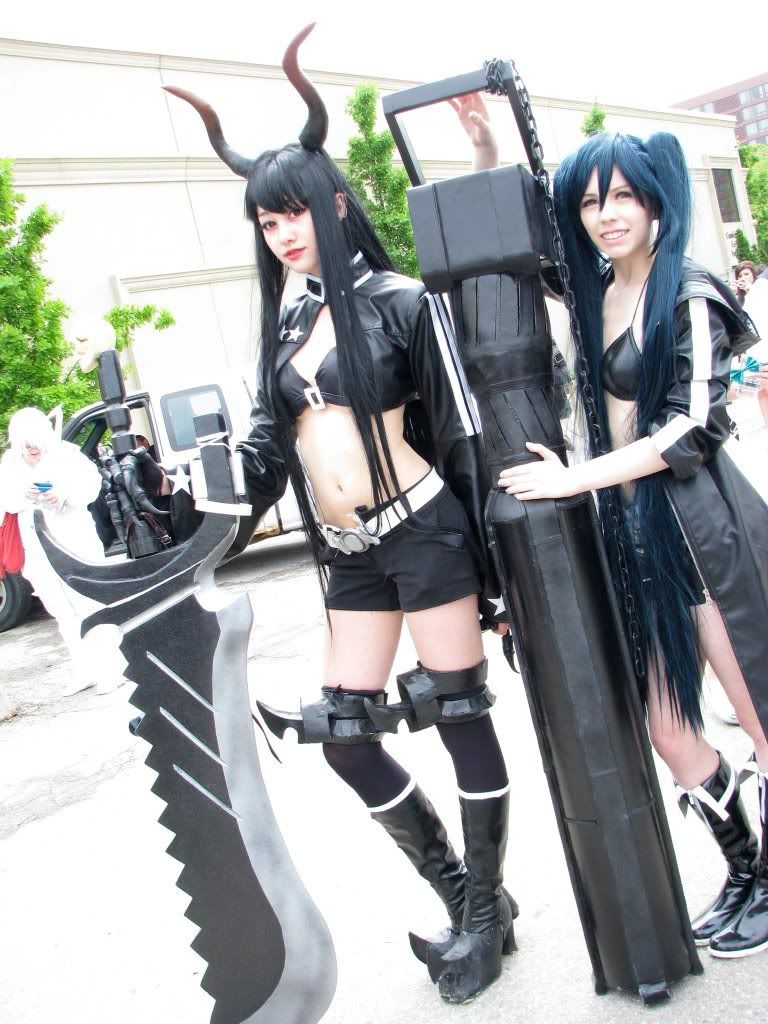 LOTS OF PHOTOS under the cut!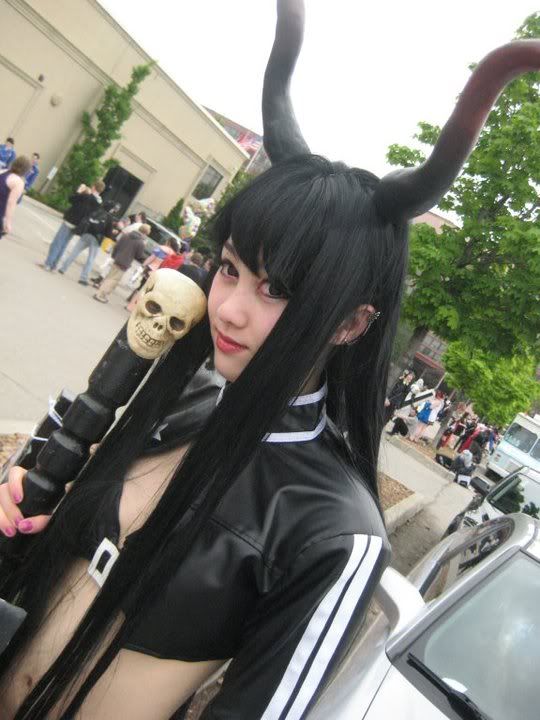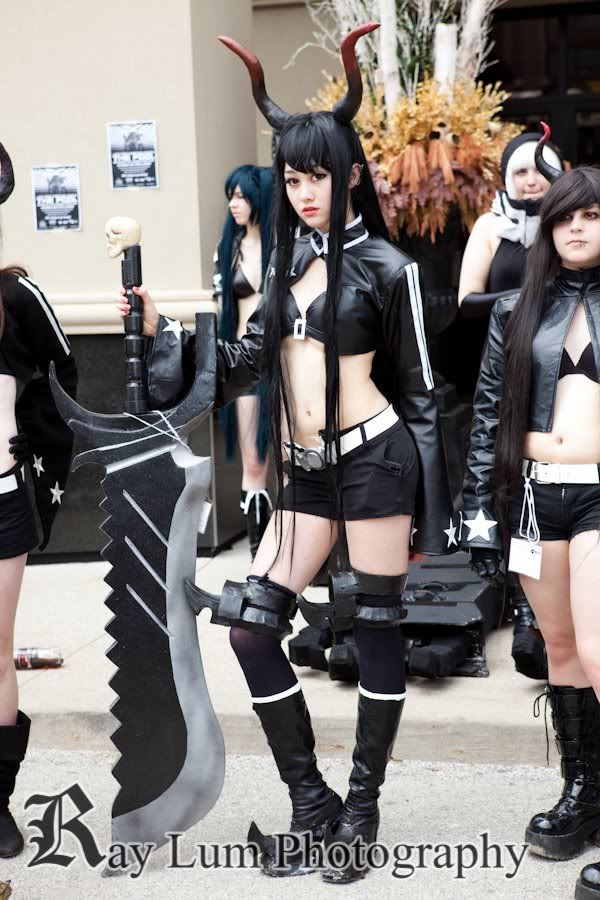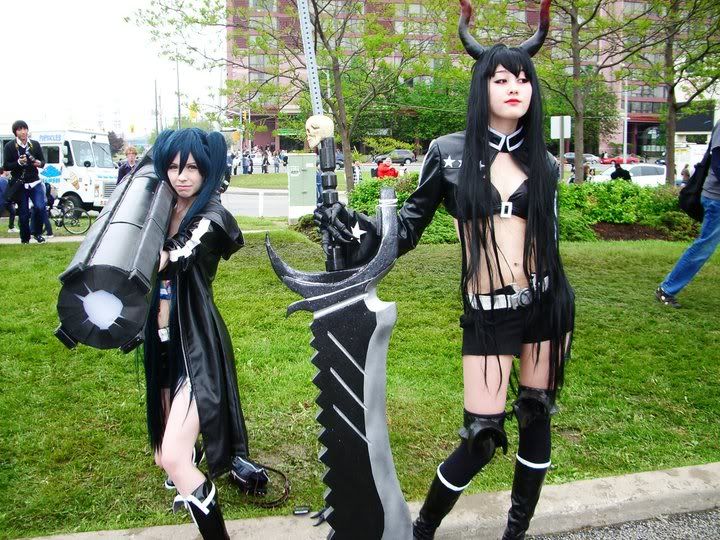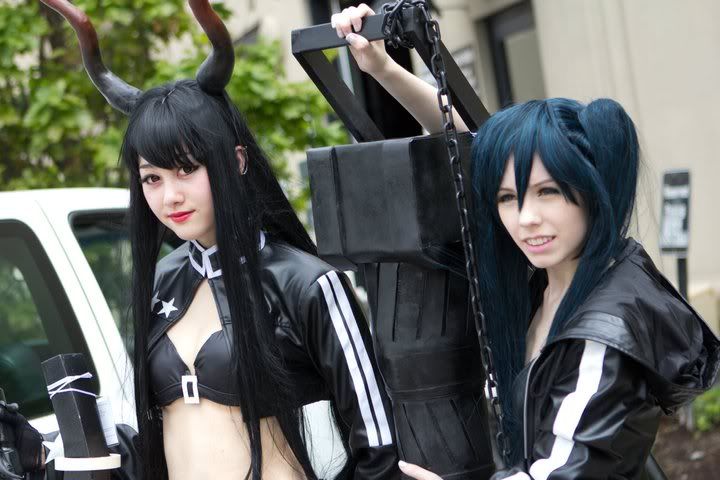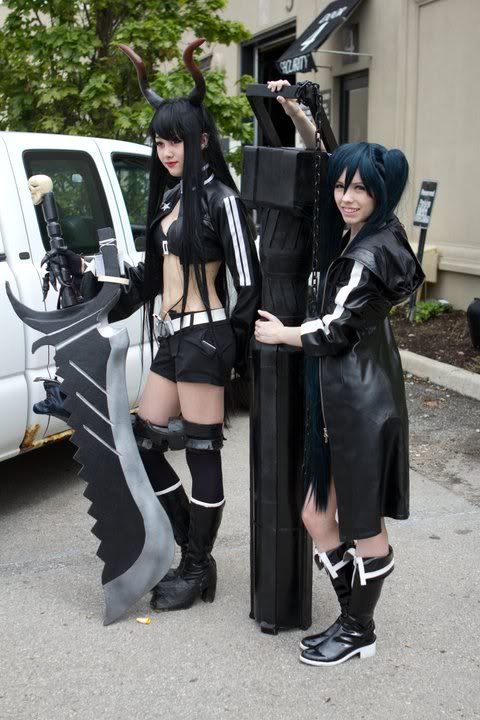 BLACK ROCK SHOOTER PHOTOSHOOT!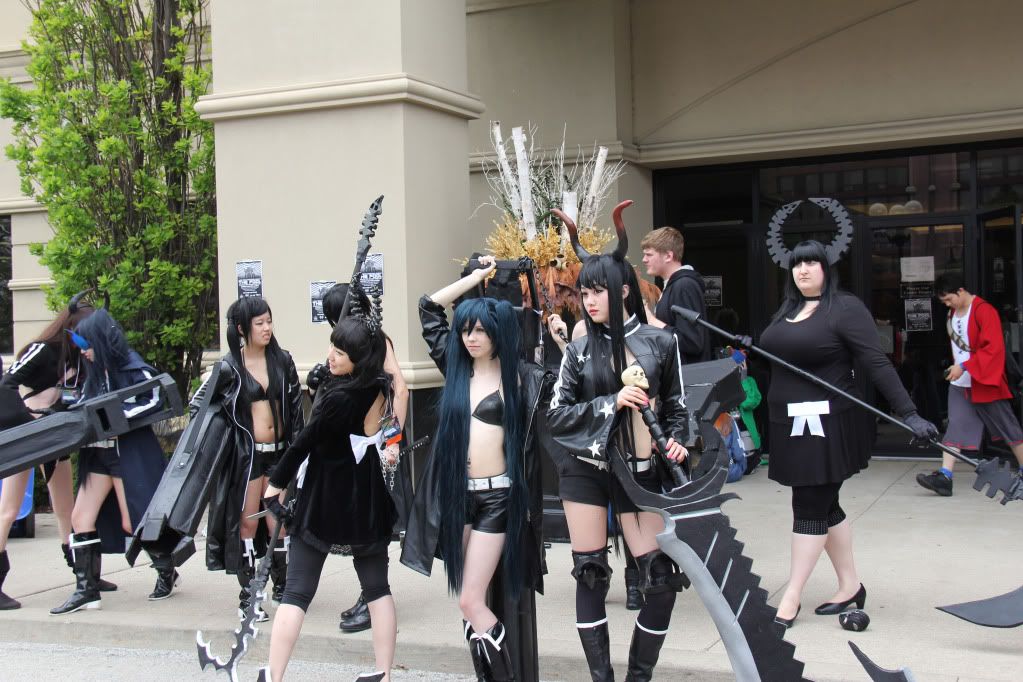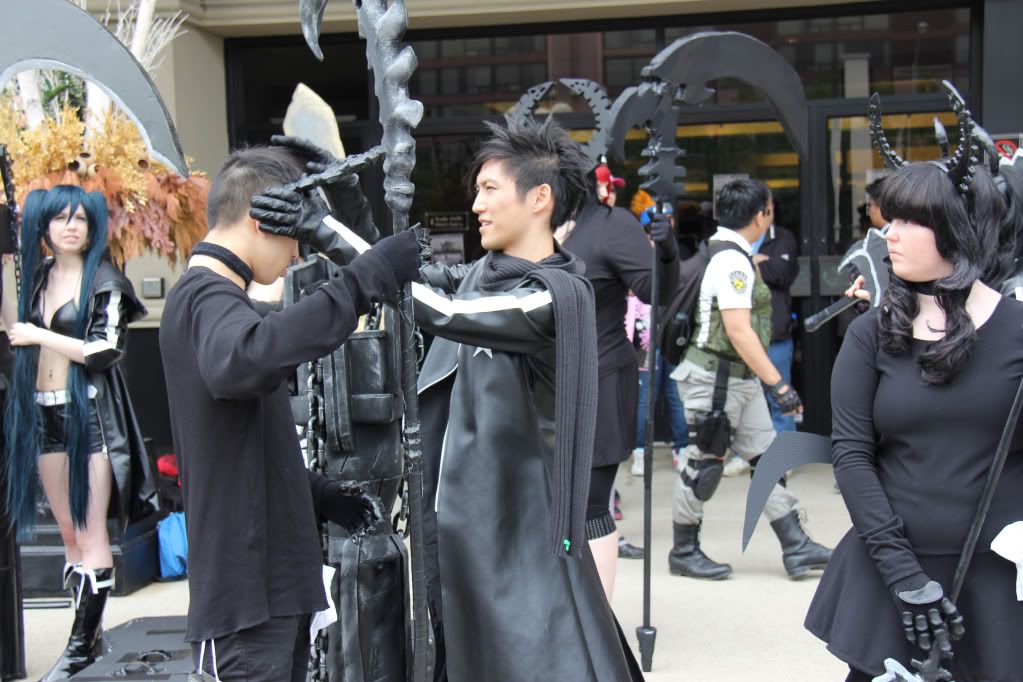 Wil (manly Black Rock Shooter) helping Eric's (Manly Dead Master) horns! Aww, cute! BRS x DM ~!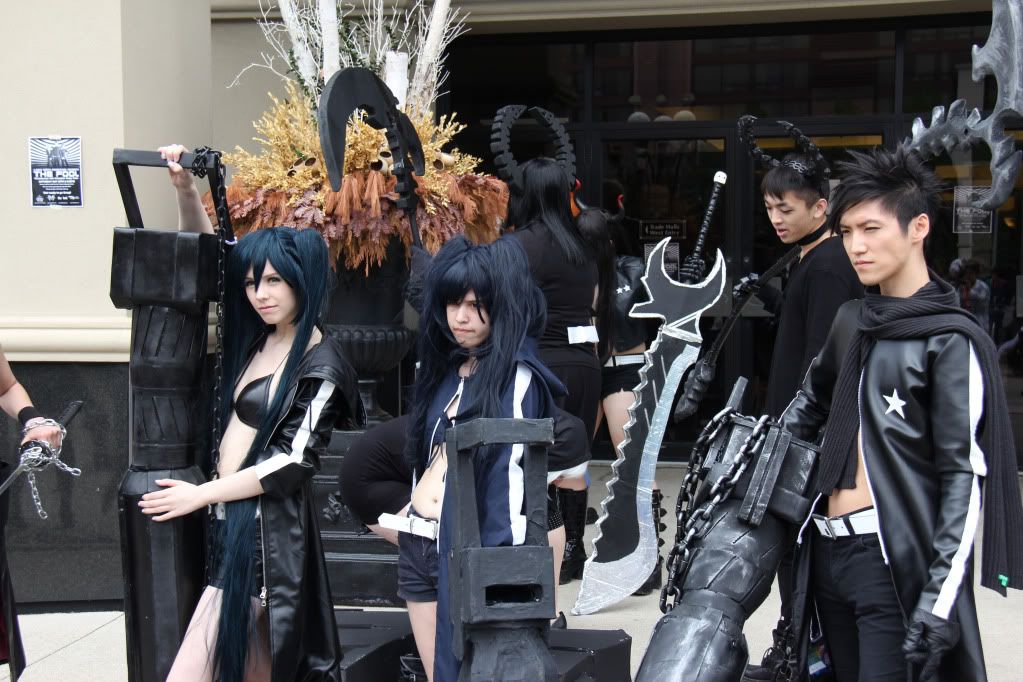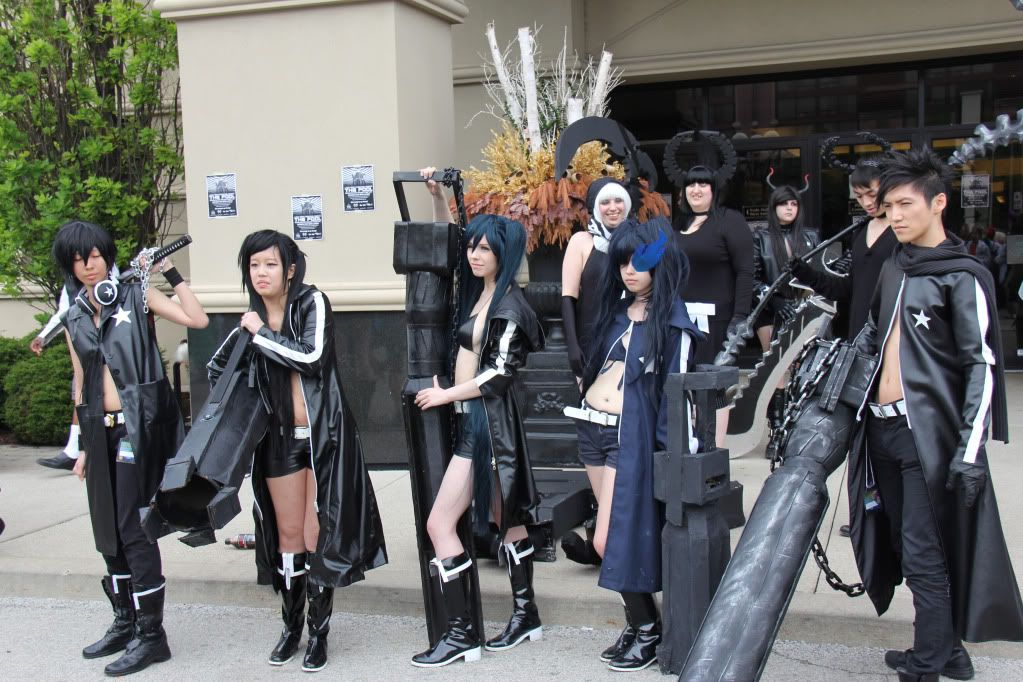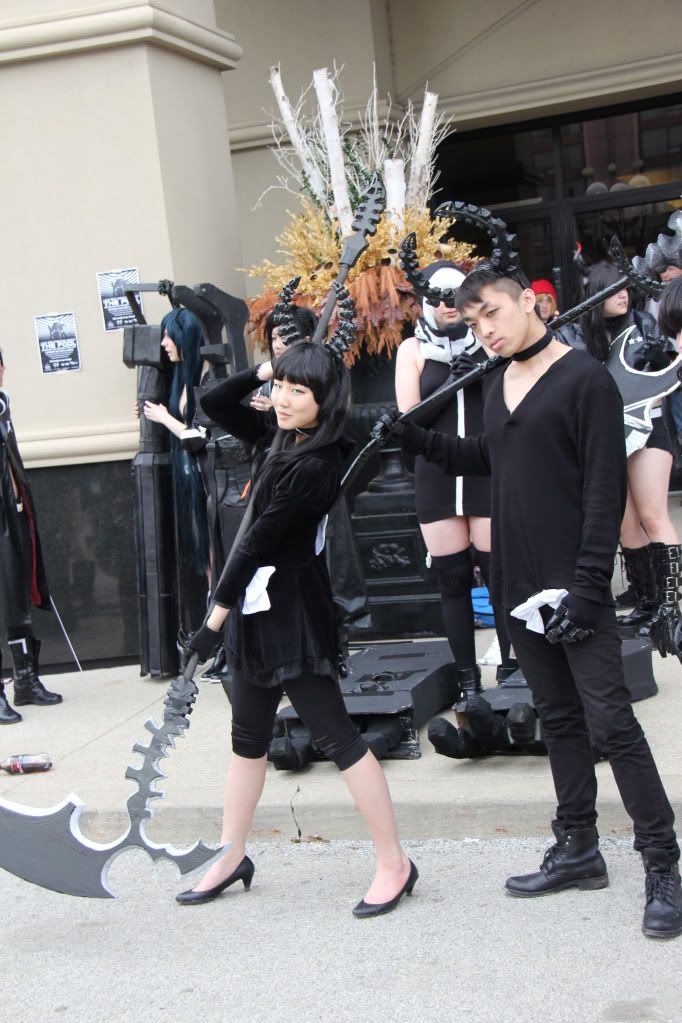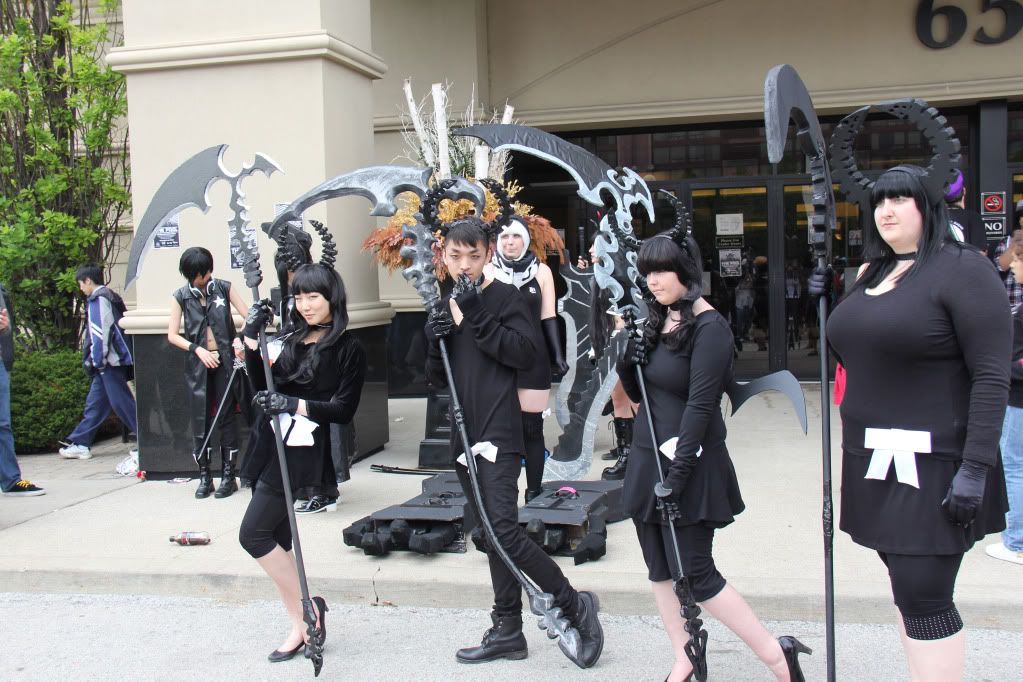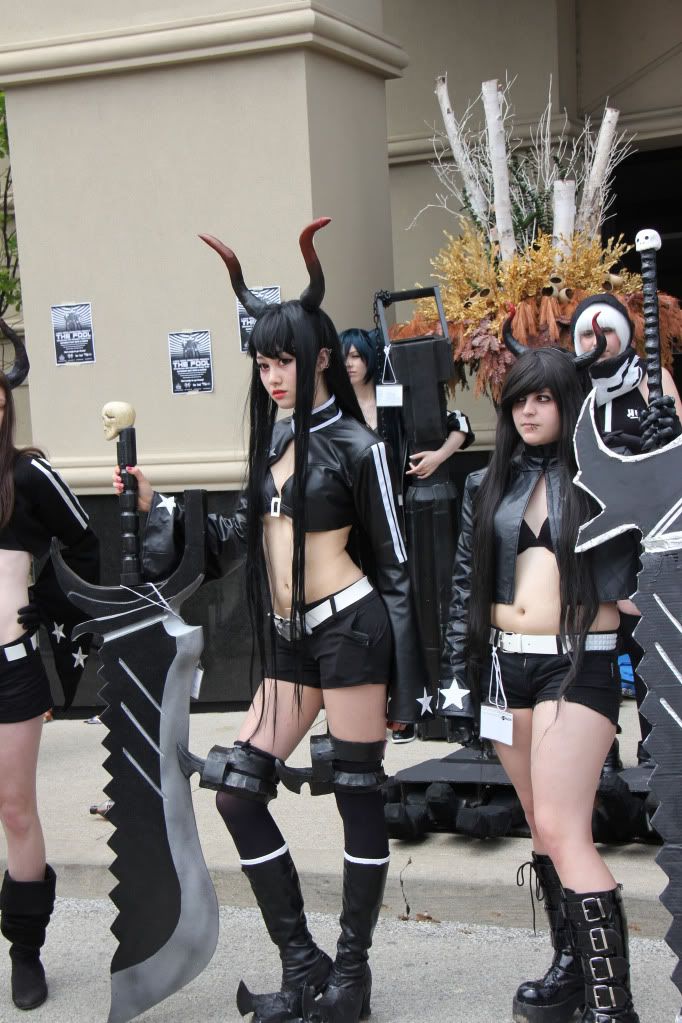 Time for the Black Gold Saws to come out to play!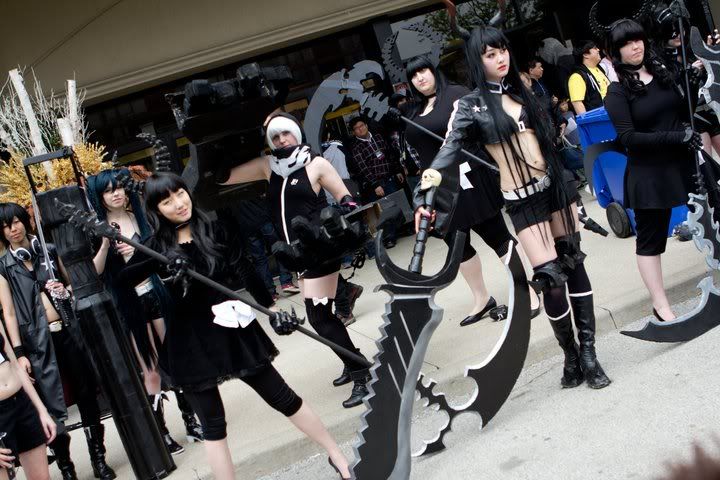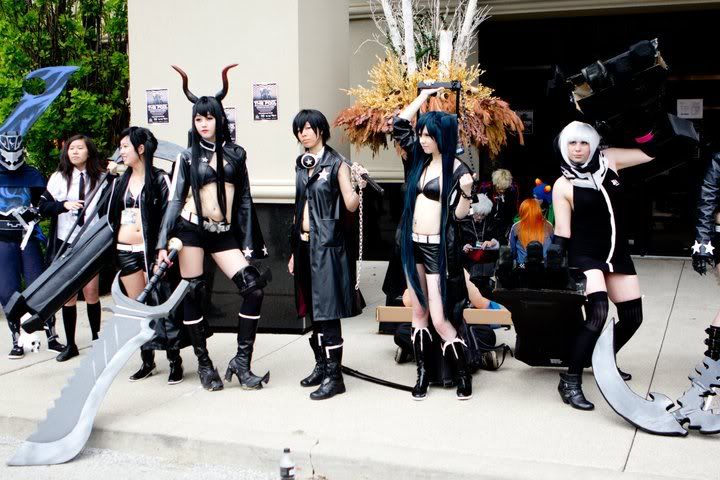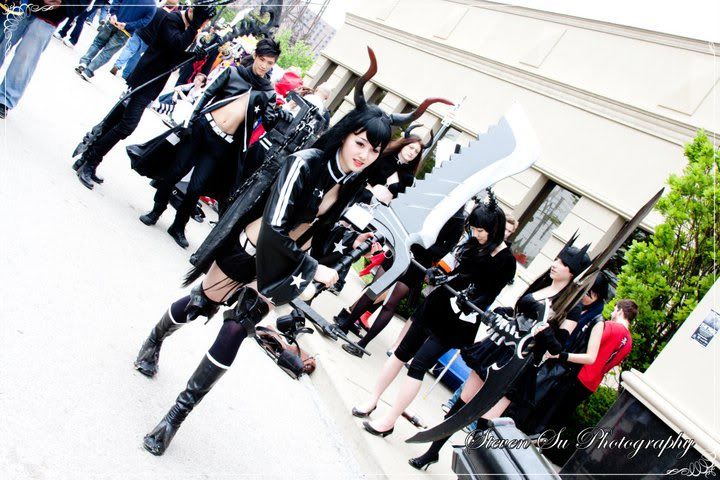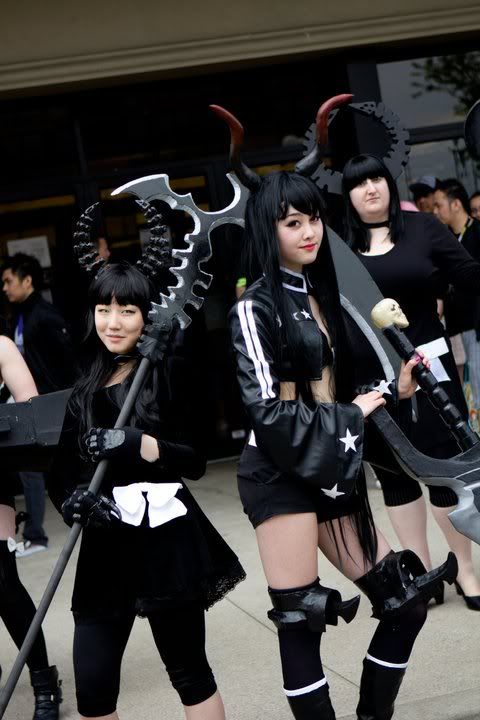 One of my favourite pictures! Jeanie and I are pretty cute, I must say :3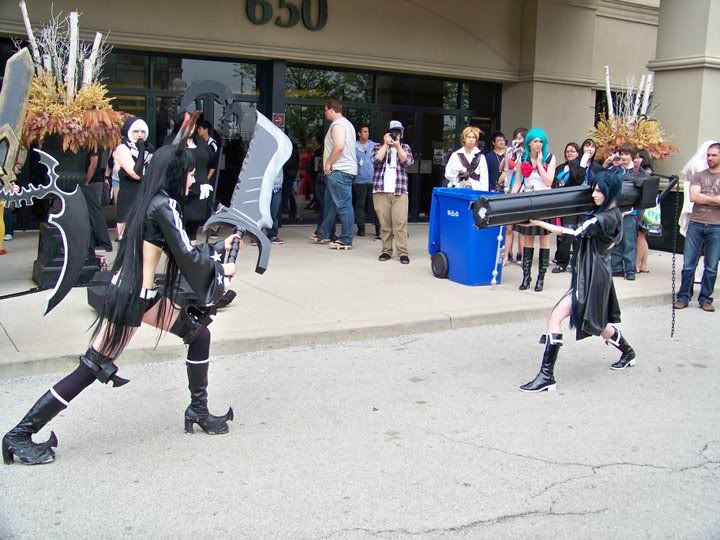 BGS VS BRS/RINGO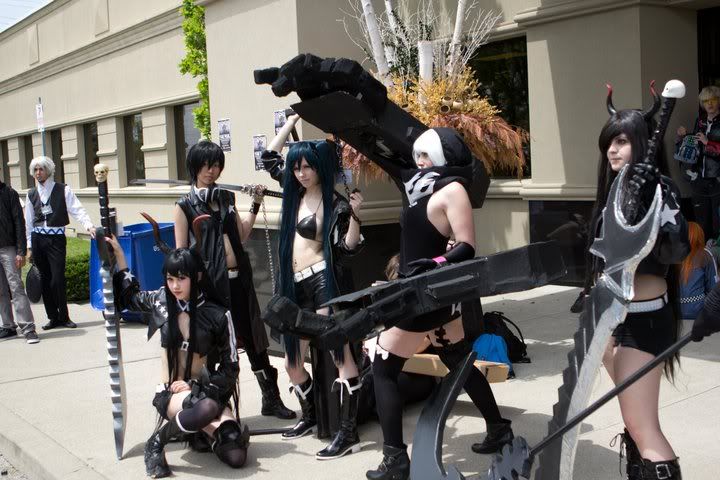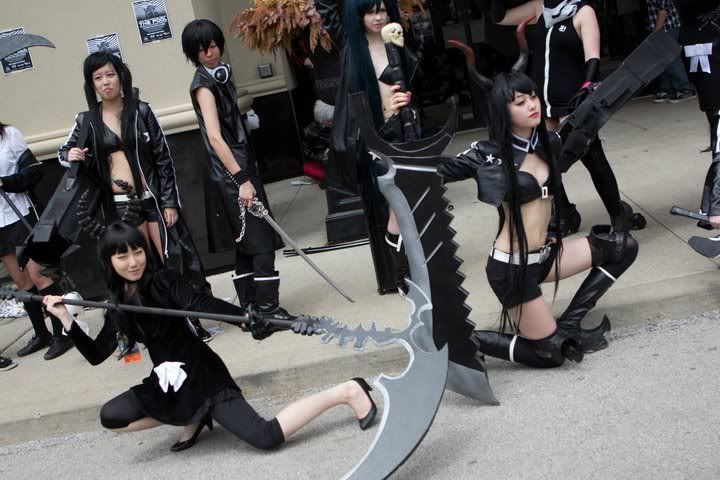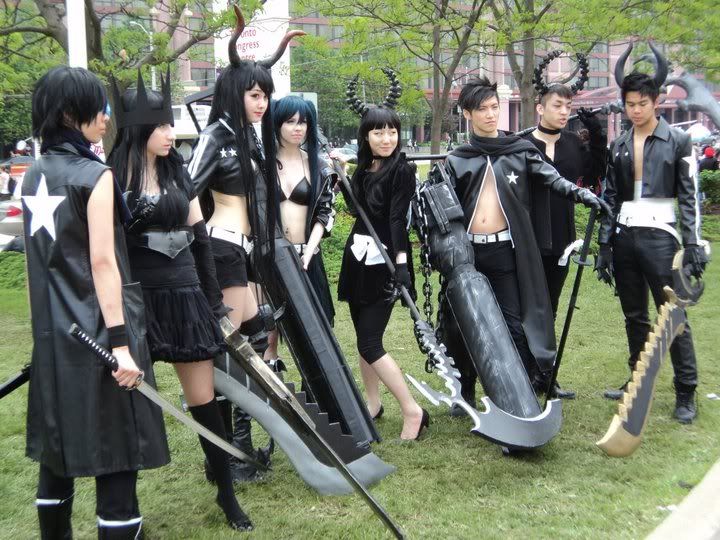 FEMALE AND MANRY BRS!


Daytime Photoshoot with THOMAS TRUONG


Thomas was nice enough to take MOETRON + Sydney + Carmen + Manry BRS group for a photoshoot!
We shot beside the TCC on the Saturday.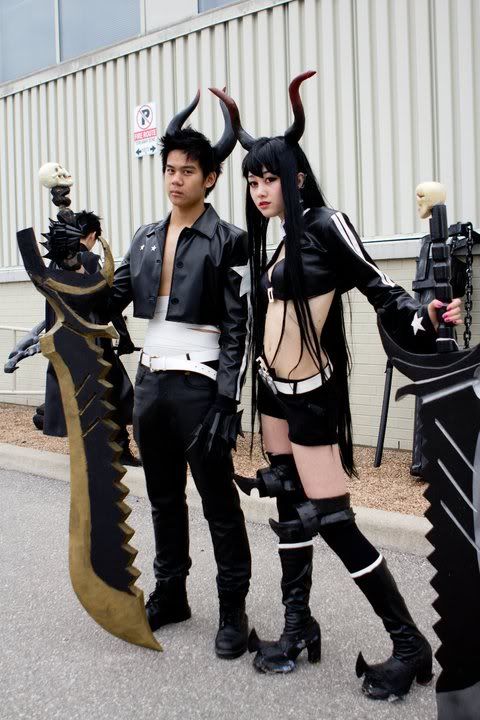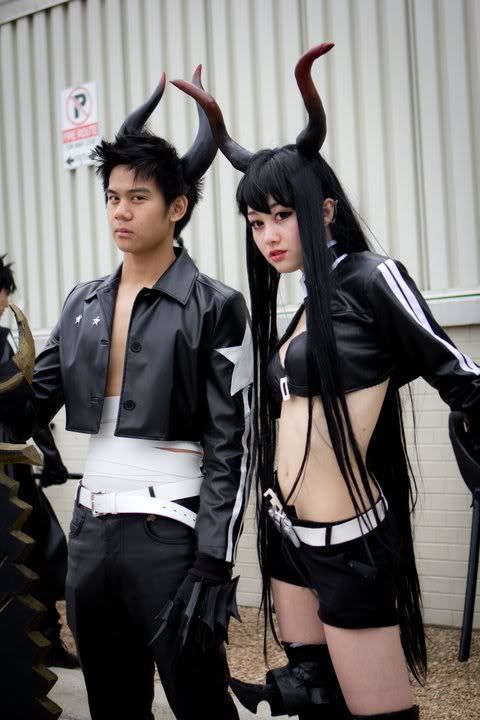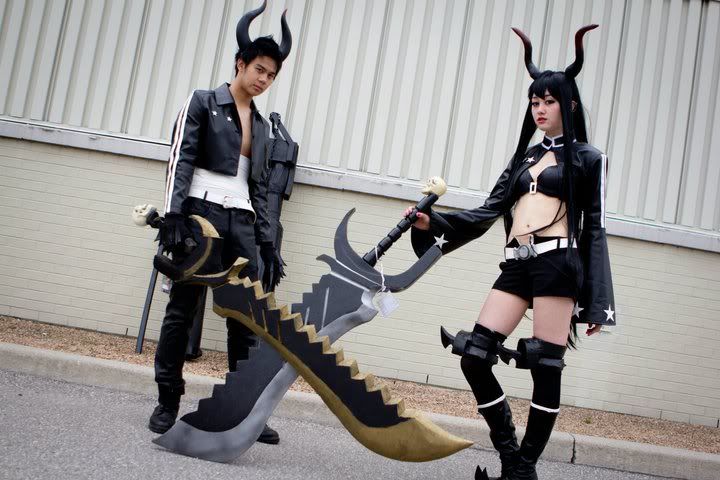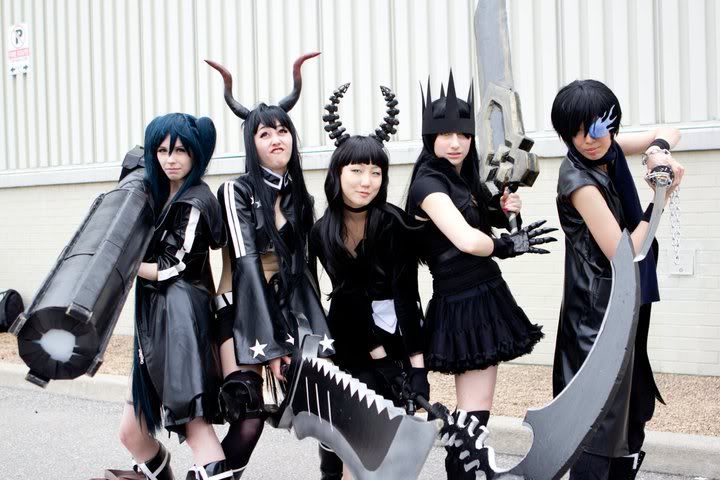 LOL TROLLFACE. I always have to mess up pictures haha…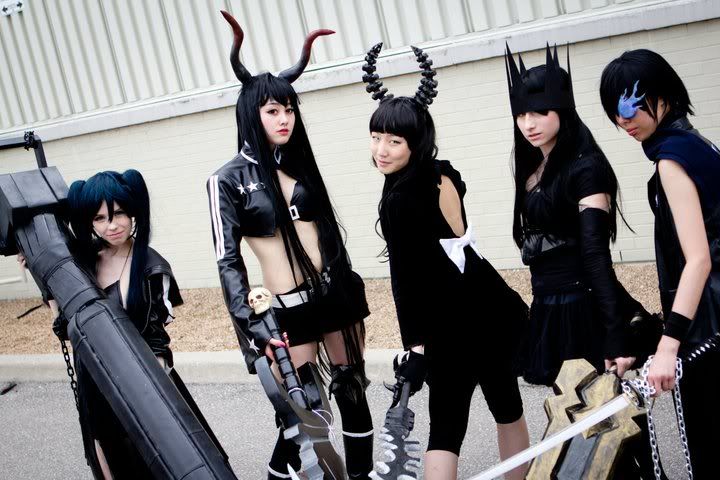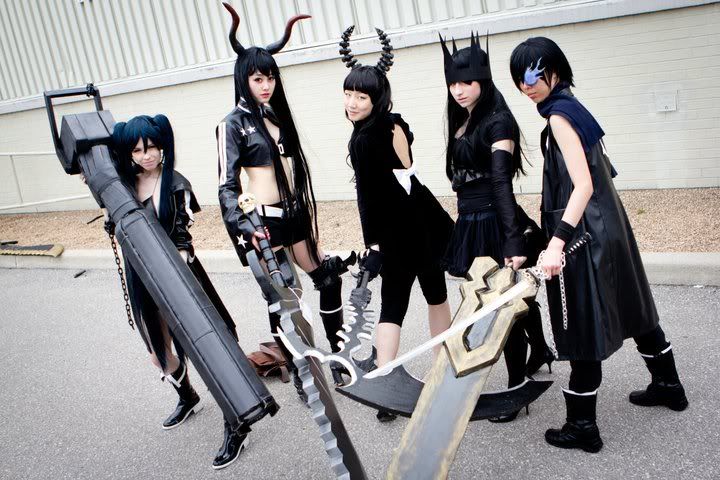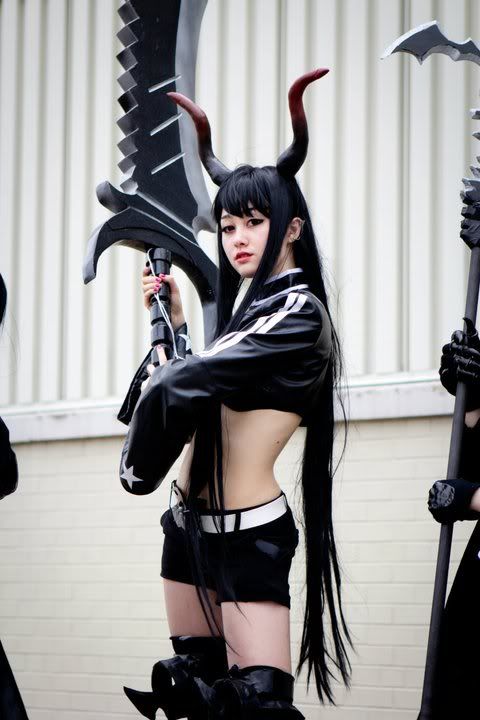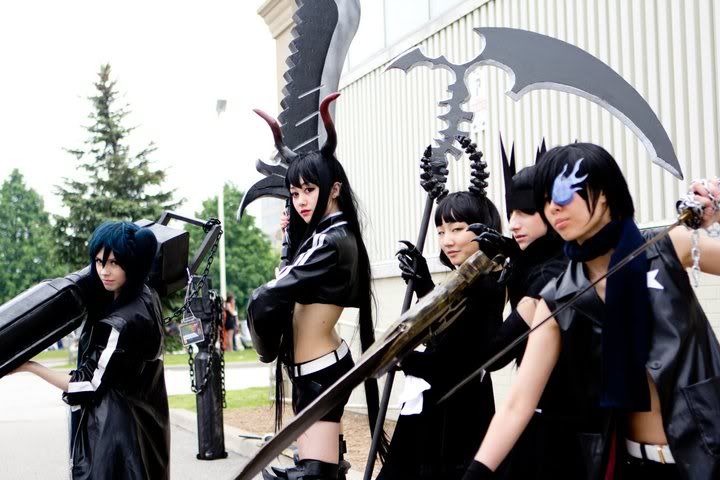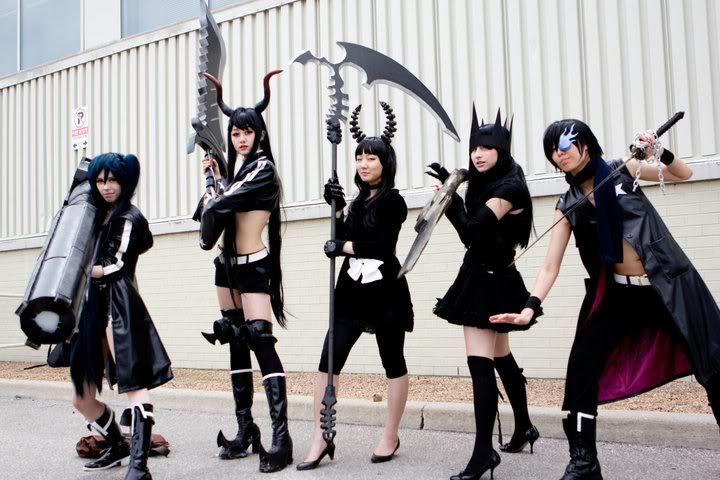 NIGHT SHOOT WITH RAY LUM + THOMAS TRUONG + MICHAEL LEE


This shoot went until two in the morning…my eyes had been dying for most of the night since my contacts decided to dry my eyes out to the point where my eyes couldn't focus properly…orz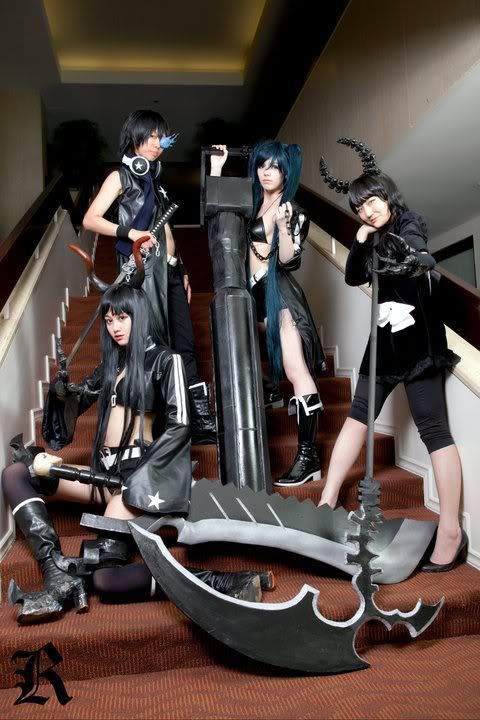 I think that's enough photospam for now haha! I'll upload some crack pictures sometime later on! πŸ™'
Hope you liked the pictures! We'll be wearing BLACK ROCK SHOOTER again for FAN EXPO 2011.
Also, did you notice that I added the new "COS" section to the link header? :3