DAY 2 OF MONTREAL ADVENTURES~!
Forgot to post this picture in my last post. LOOK AT MY ADORABLE ASIAN PJS!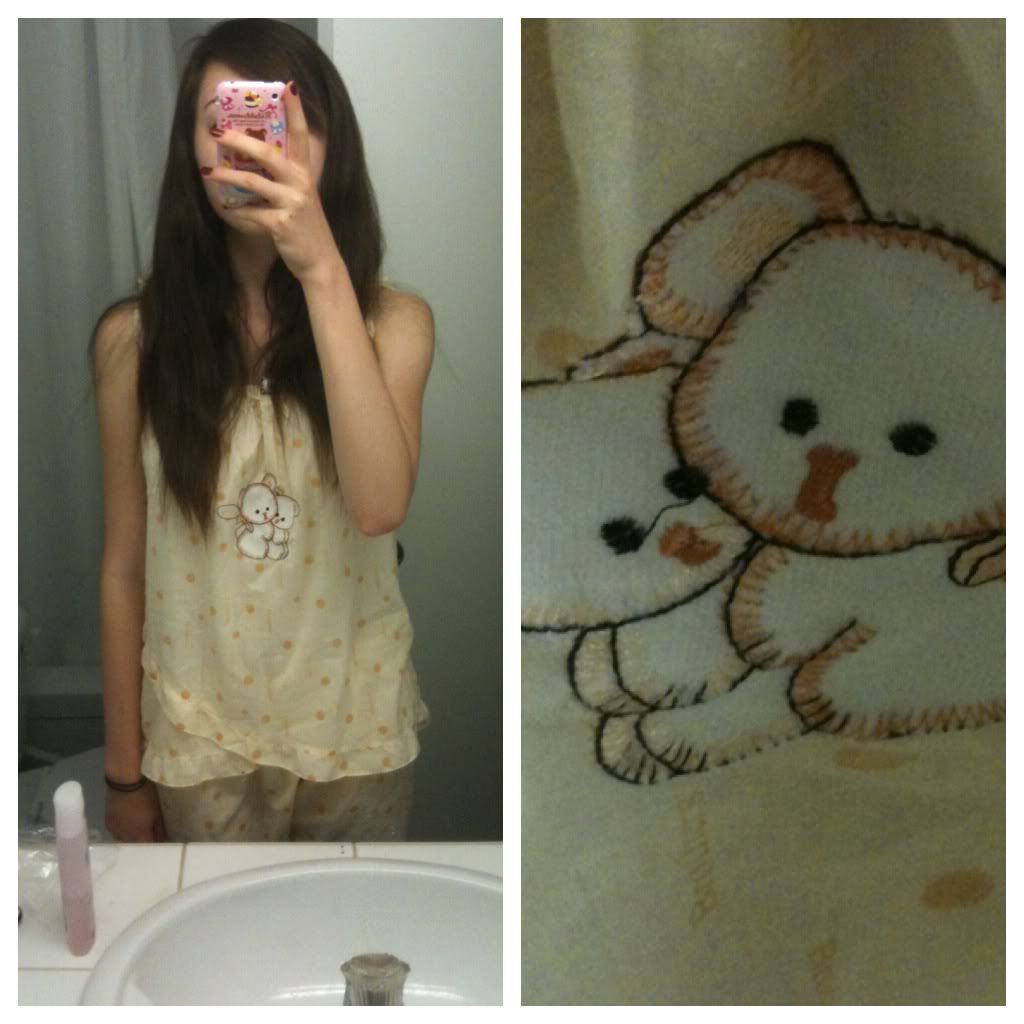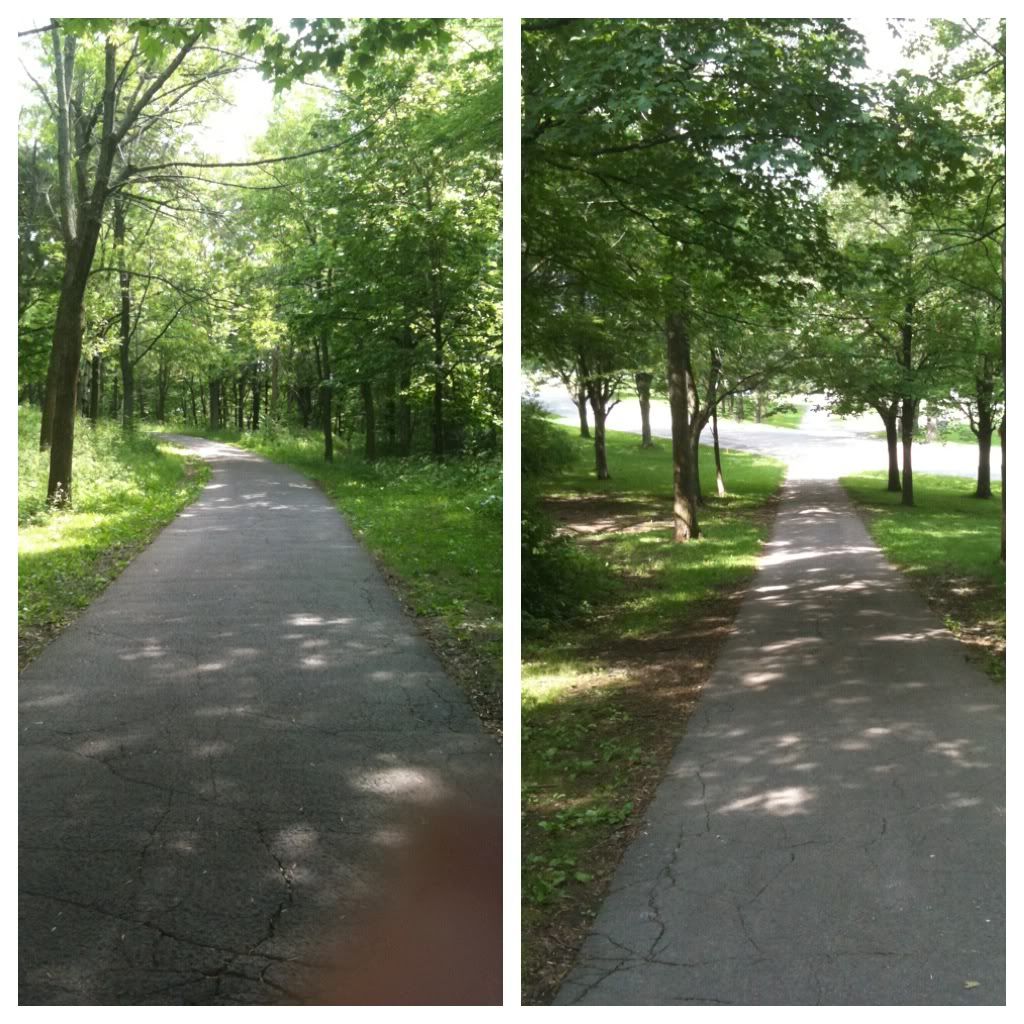 Got up kind of early. Parents wanted to visit "Mount Royal" which is the massive hill that makes Montreal sit at a slant. Montreal I think actually comes from the name "Mount Royal". Anyway I dislike hiking and it was really hot. (28*C?) But my parents were like SUCK IT UP so we had to go marching up this massive hill. ): For like twenty minutes! /unfit
When we got to the top we walked for a bit! We sat down at a picnic table to take a rest and this dog approached us! So cute – his owner was walking him and he wanted to say hi. He was massive… looked like a wolf hehehe.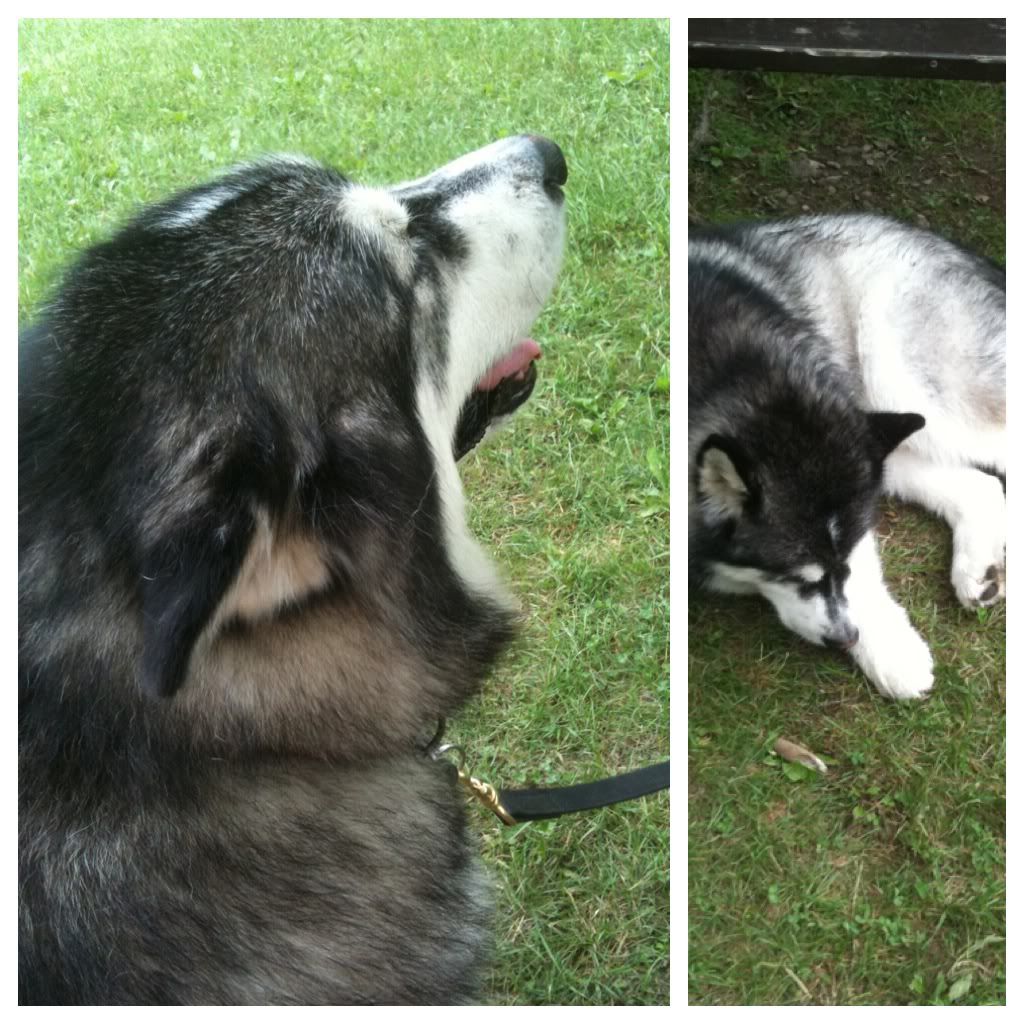 The cutie's name was Flash! I felt a bit sorry for him though because he had a super thick coat and it was mega hot outside ):
Later we walked on a bit to this lake WHICH HAD DRAGONFLIES EVERYWHERE. I don't know why but I have a very big fear of dragonflies… Butterflies I'm fine with, but I just freak out whenever I see dragonflies. My parents got angry at me for freaking out, they were like "ugh seriously boys will see you like this and then you'll never find a boyfriend"…. ): Boo. Also went to the building near the lake for some coffee.
Walked on a bit more to the top of the hill/mountain thing to a lookout area, which was very pretty! I made a vlog so I'll update this entry when I upload it.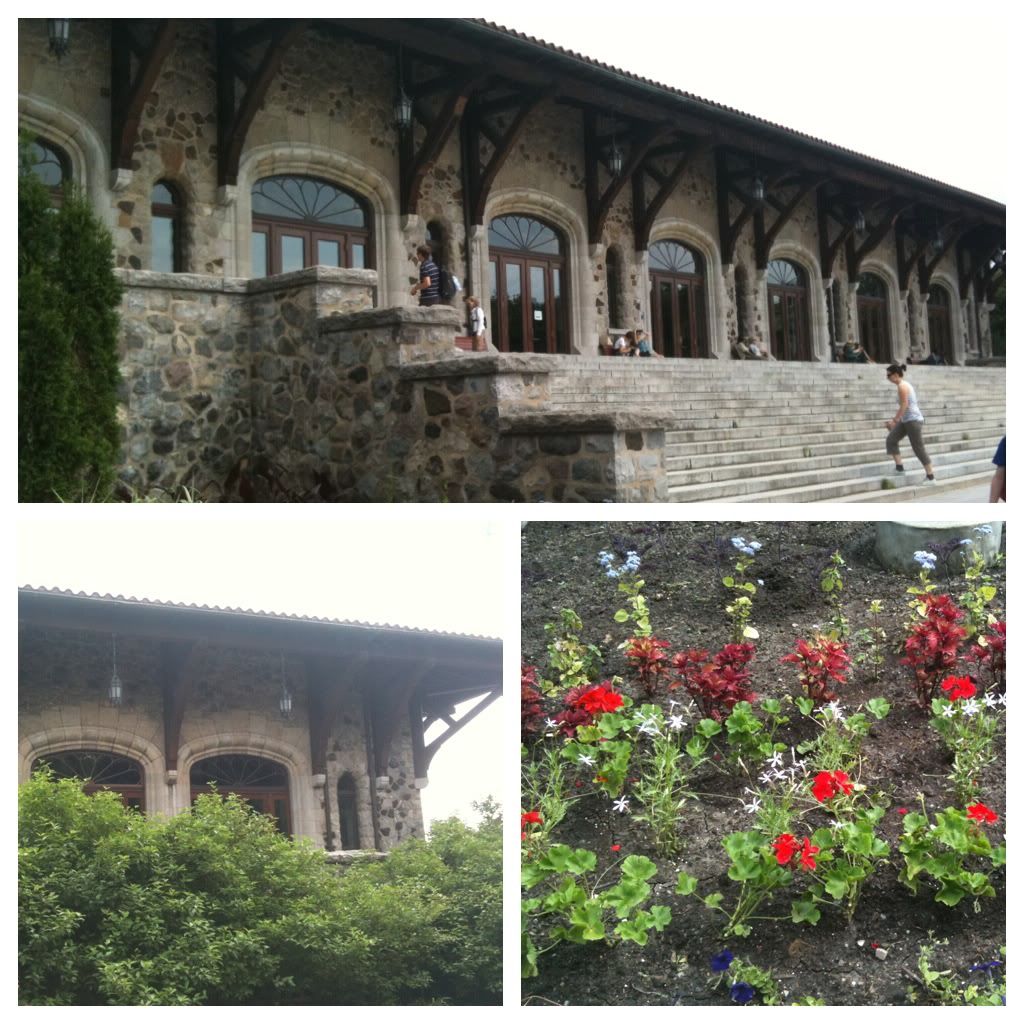 Walked back down after. The walk down was easy haha but I kinda felt sorry for the people who had to walk up! They all looked quite tired out!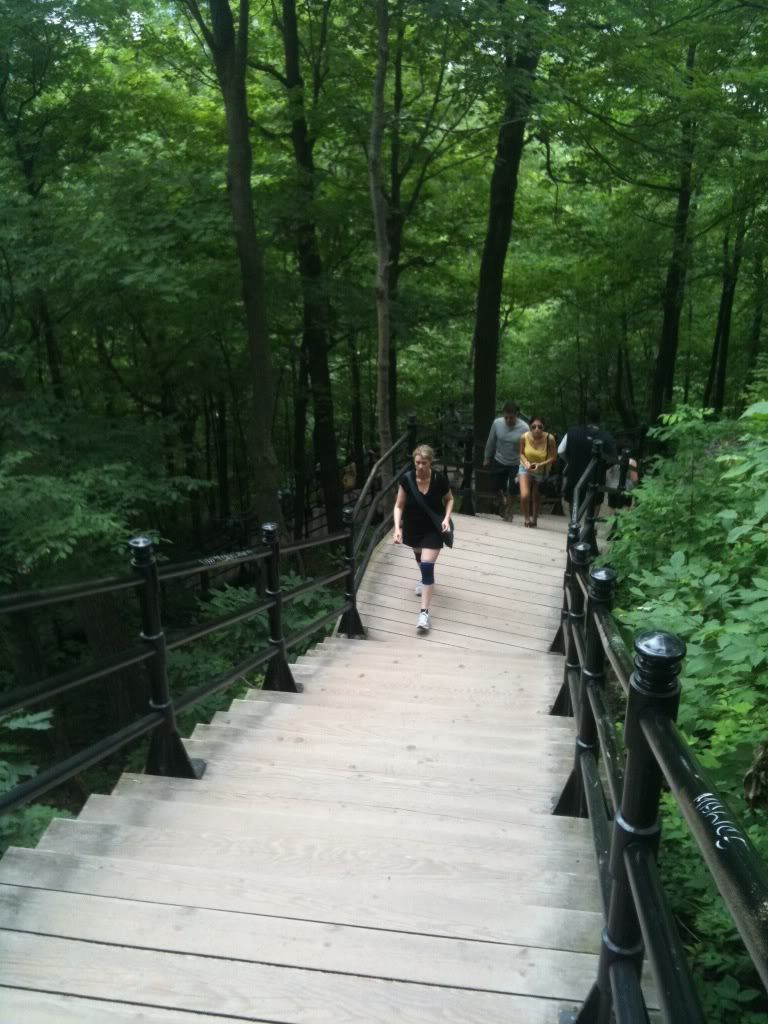 There were also people running up and down the stairs… training for some sports team probably.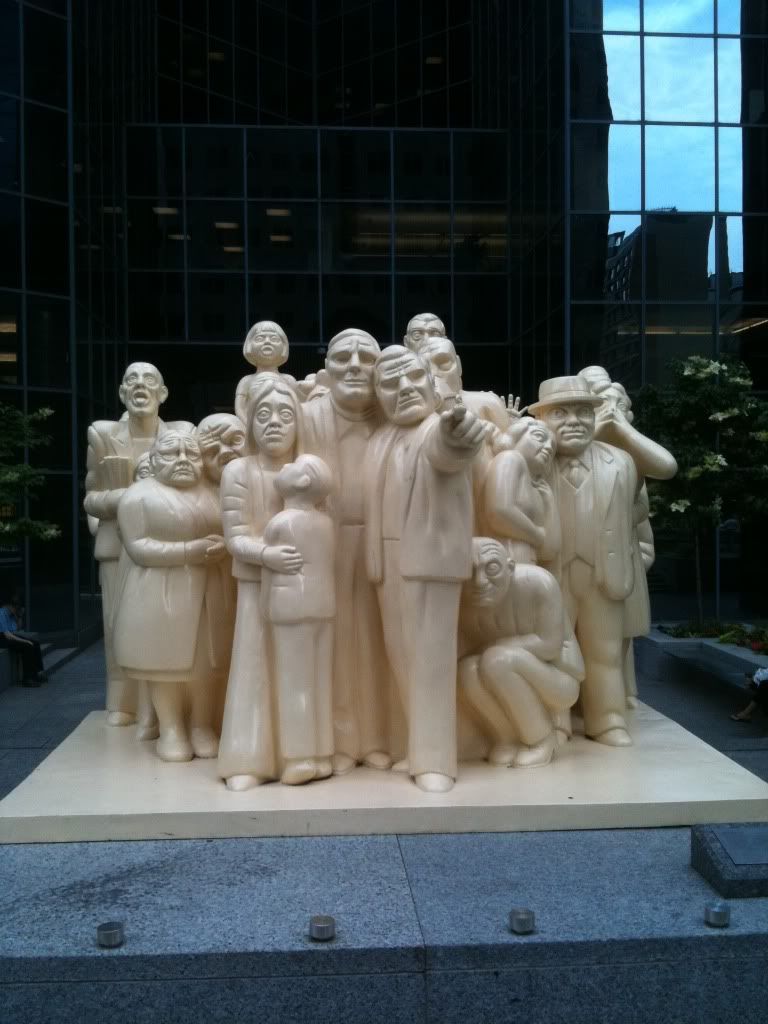 There was also this weird looking sculpture at the bottom!
There was one sculpture-man lying down….so naturally I had to touch his butt πŸ˜€
It was quite firm, I must say.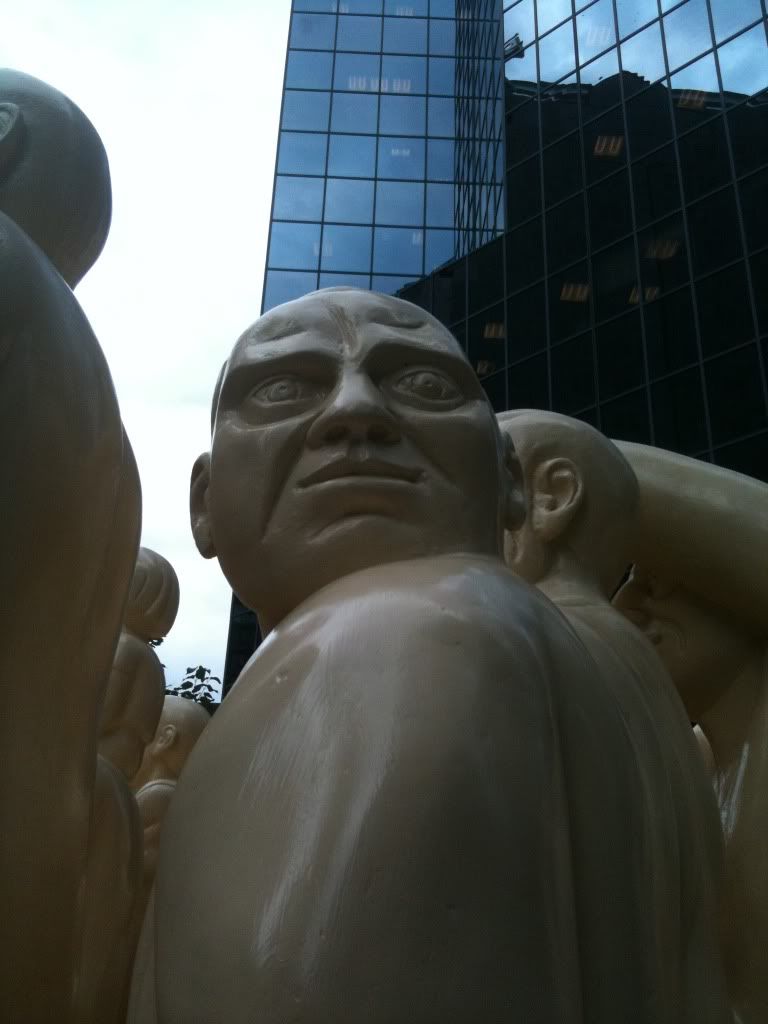 Had this giant VooDoo doll out for some movie promotion? "Horrible Bosses"
Dad broke his sunglasses and wanted to buy another pair so we (my mom and I) said we'd meet up with him after. We ate lunch at some cafe place! Food was very tasty!
Mini BLT baguette sandwich with chicken veggie soup, omnomnom!
After we walked to Forever 21 WHERE I BOUGHT THIS AWESOME BAG!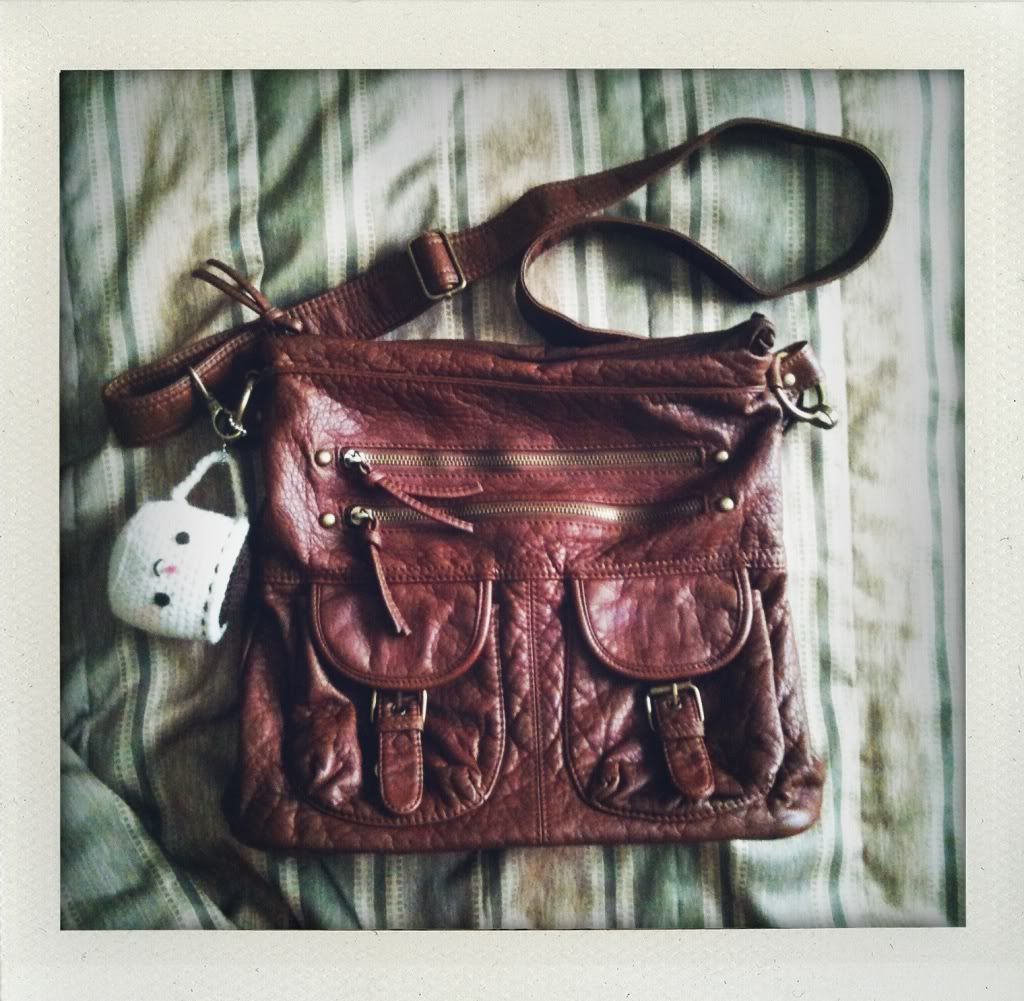 (Coffee charm not included, bought that at Anime North this year!)
The bag was something like $45 altogether after taxes! It's a very soft pleather and is very well made = my new everyday bag! I love it. πŸ˜€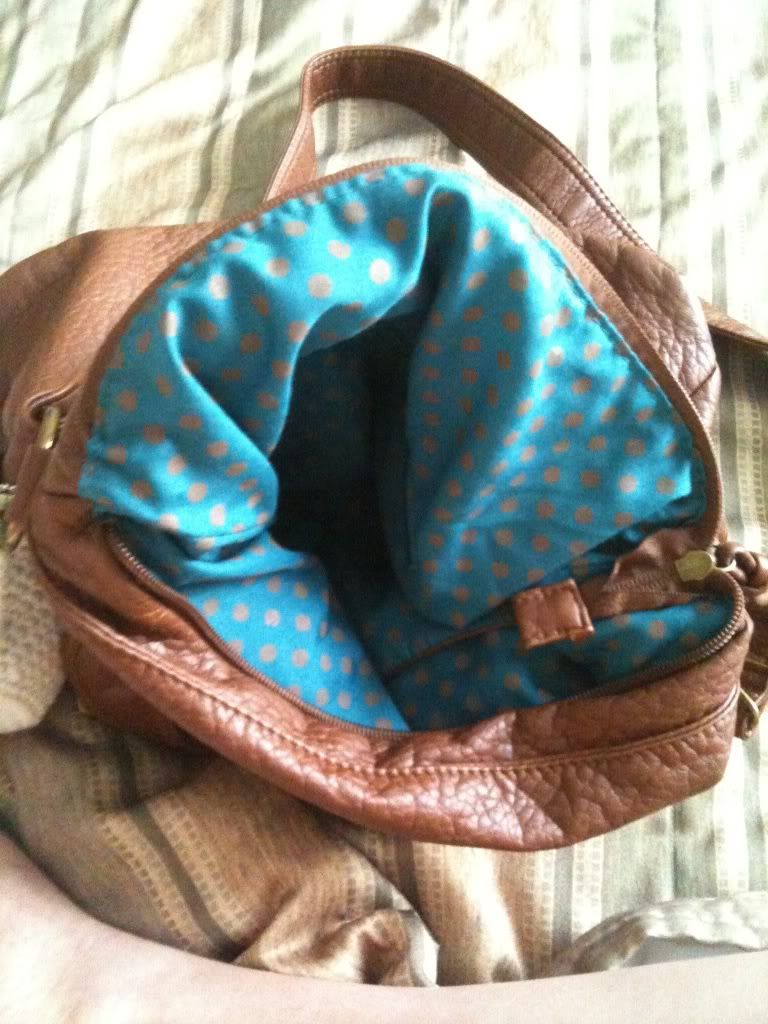 Blue with polkadots on the inside!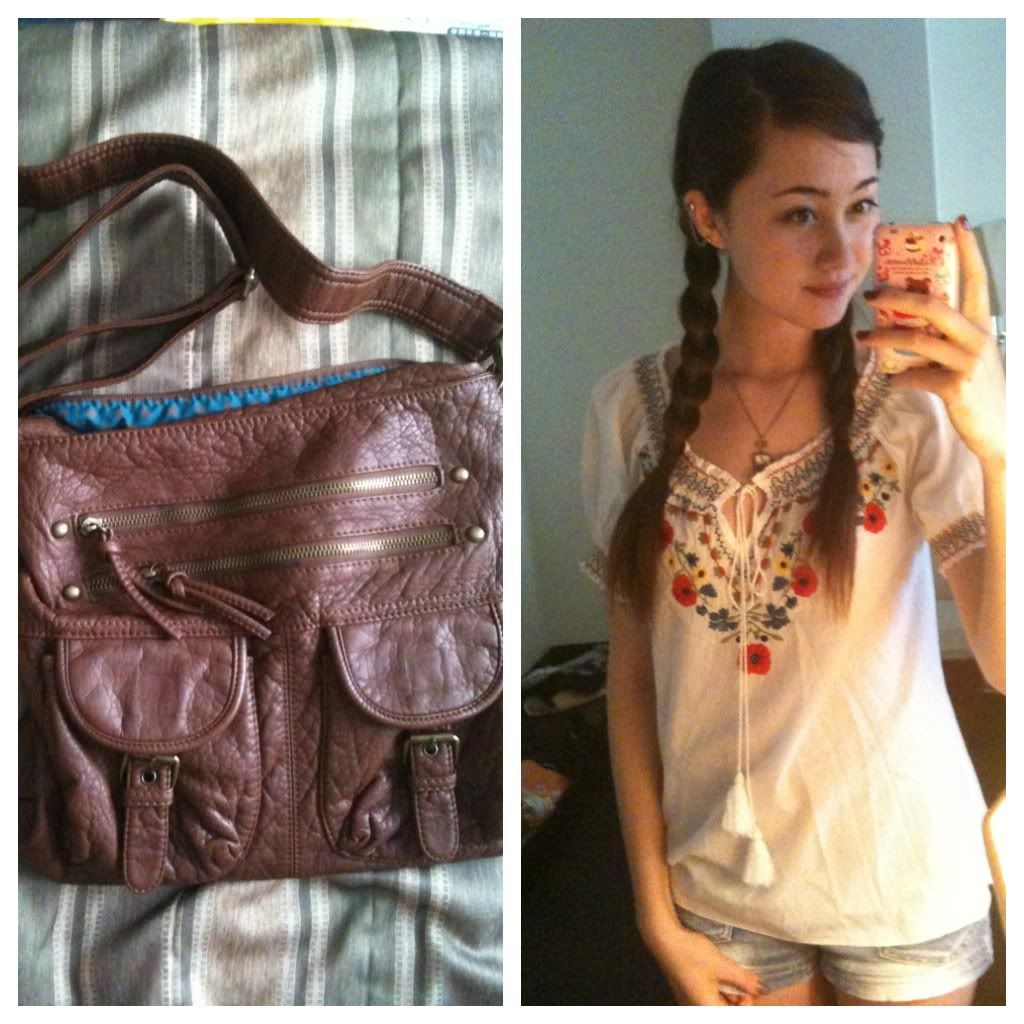 Here's the pic I posted on my twitter haha πŸ˜€ My lovely bag and my OOTD! Haven't worn braids in ages… My hair was getting massive because of the humidity and my hair is getting pretty long so I decided to try it out! I think it looks nice πŸ˜€ Also went back to the hotel.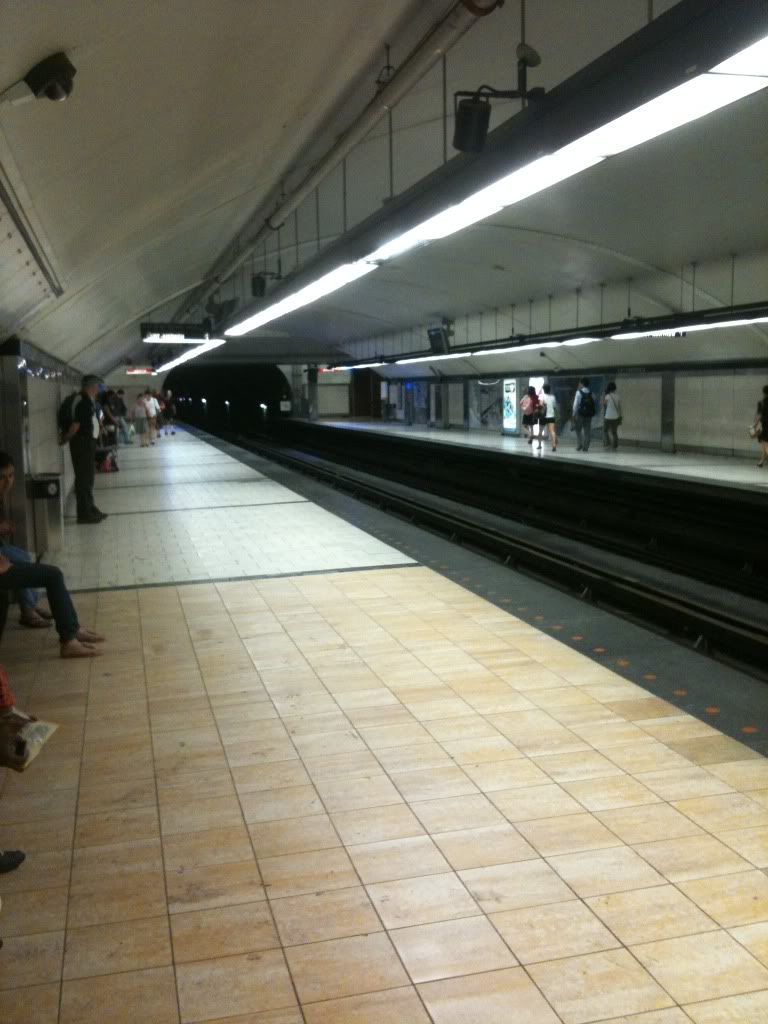 Took the metro to Saint Laurent!
Guy-Concordia station~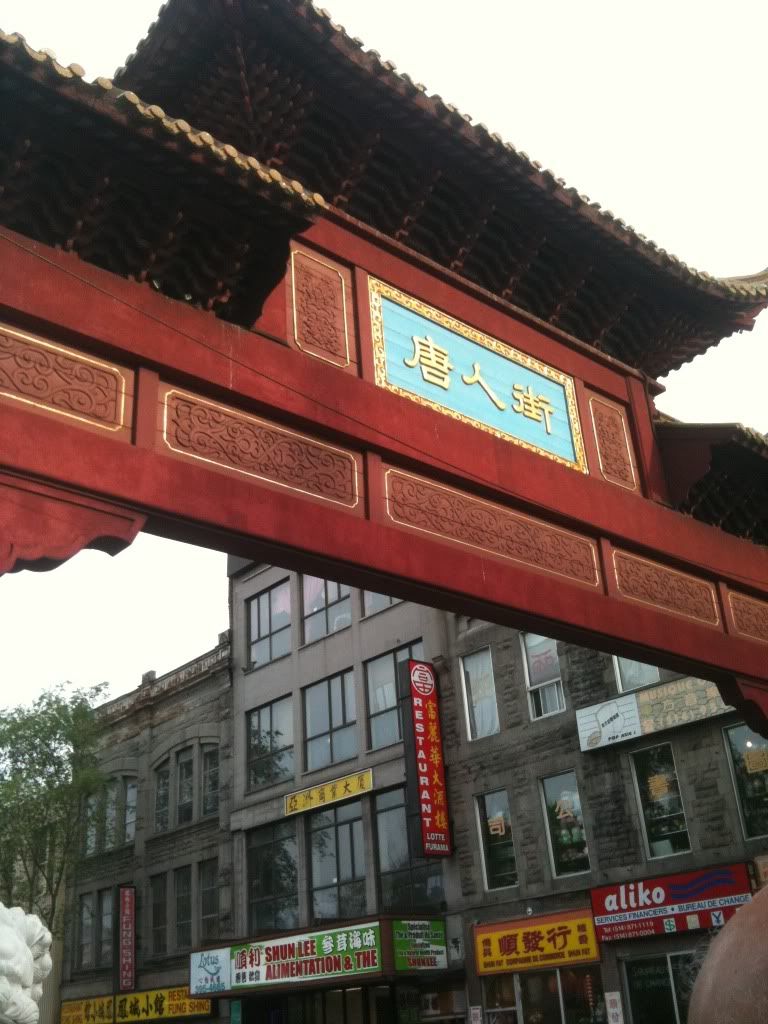 Ended up in Chinatown haha! My mom naturally had to check it out and compare it to that of Toronto's…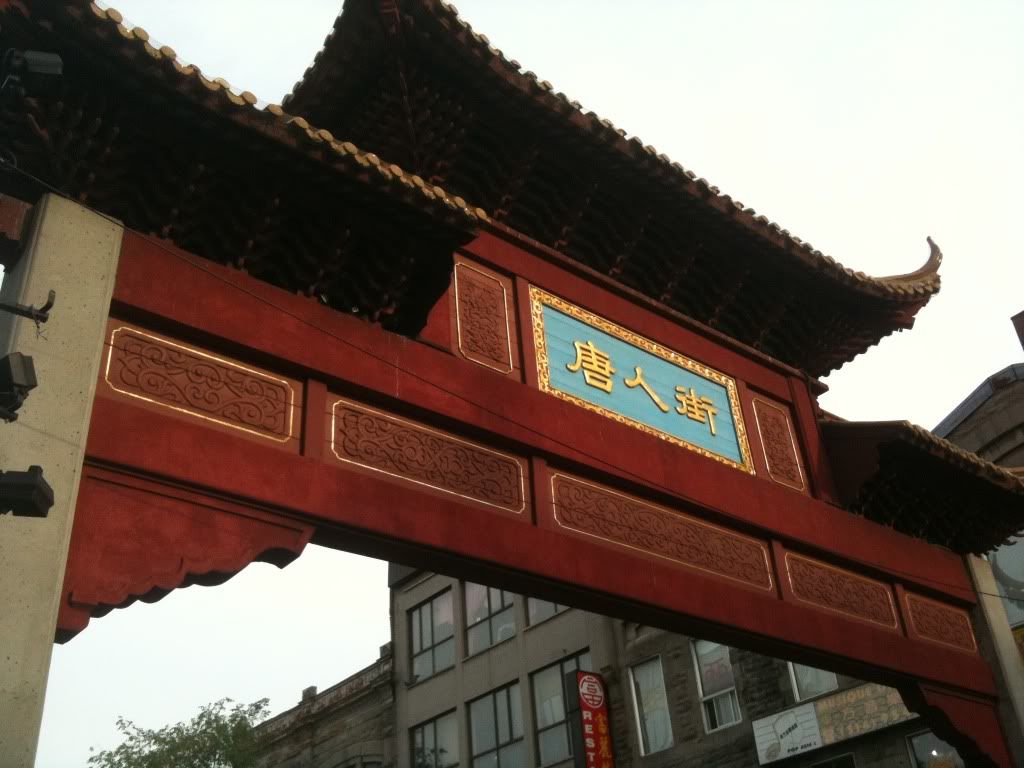 Better photo~
It looked kinda run down… Definitely not as big/busy as Toronto's!
We ate at a chinese restaurant, which was not very nice… the food tasted okay but it was super oily! Felt kind of sick afterward since I don't handle oil very well! ):
Shanghai noodles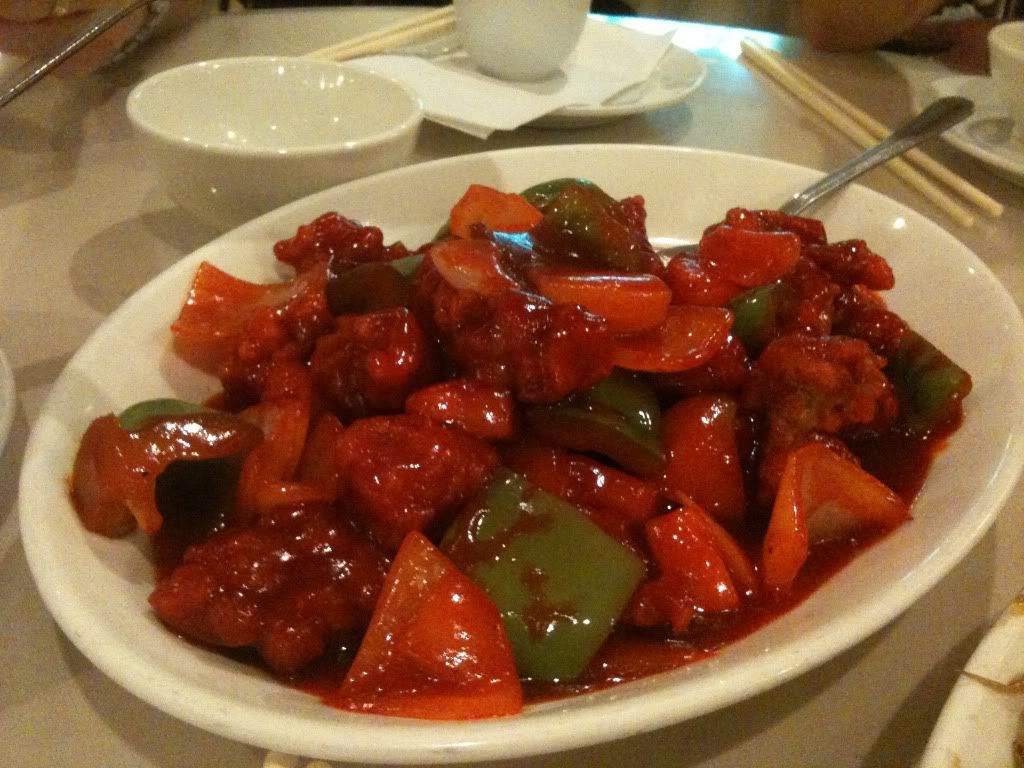 Sweet/Sour pork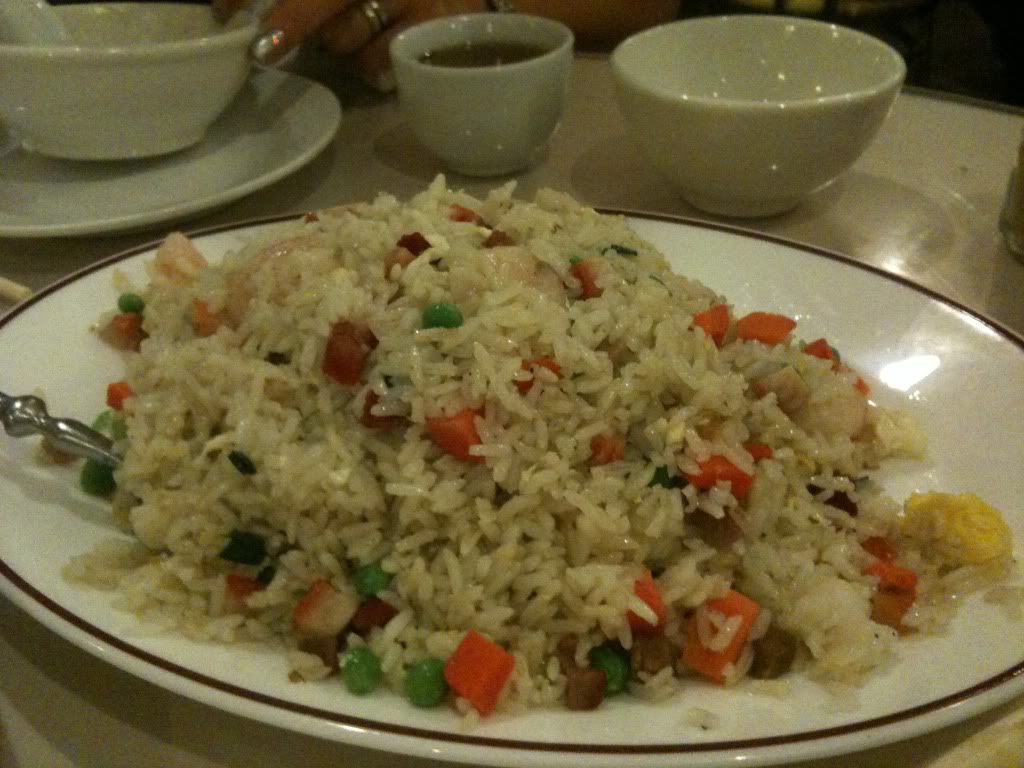 Some kind of veggie rice?
The Jazz festival was also happening down the street from Chinatown so we decided to check it out!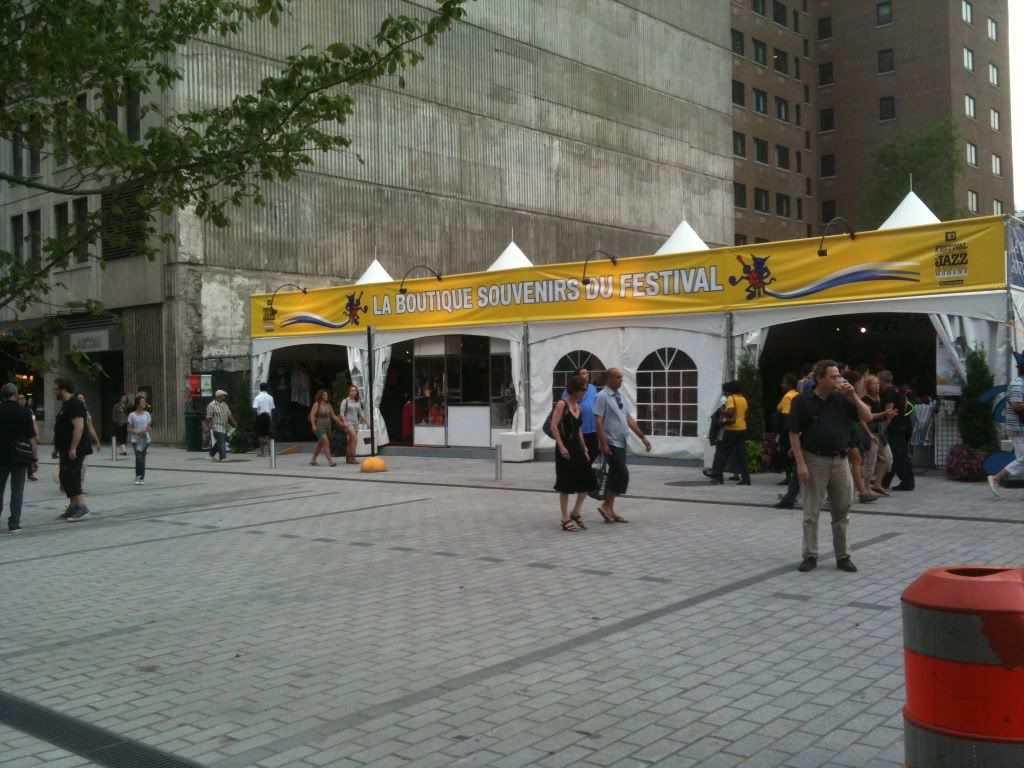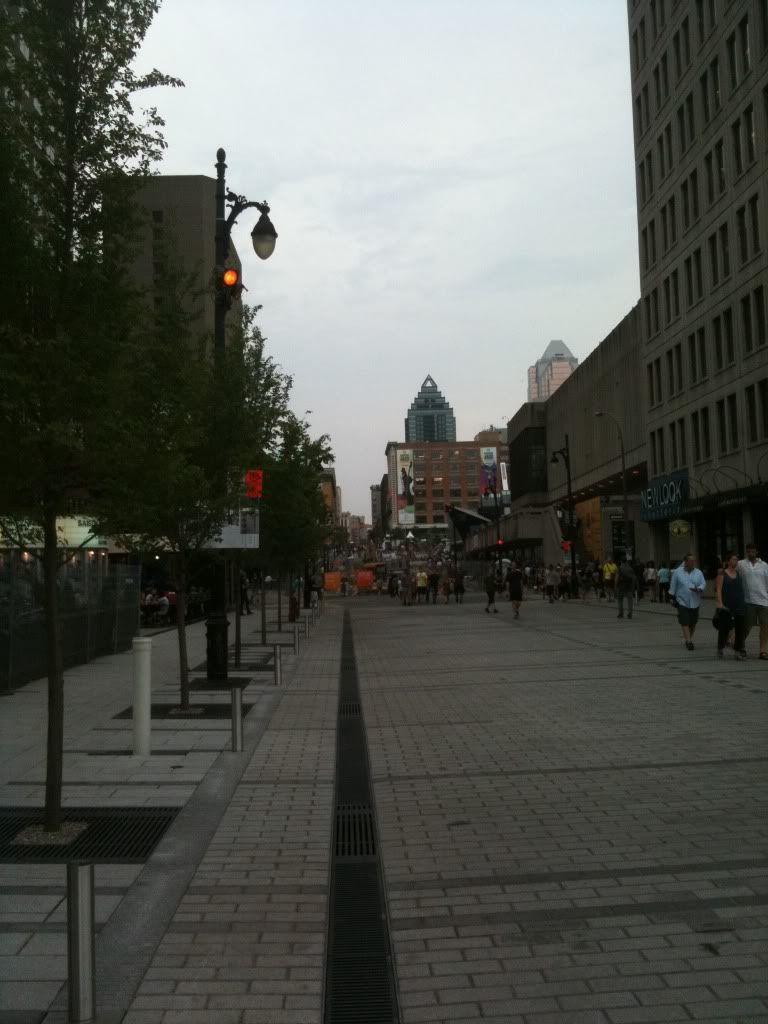 The whole street was closed off!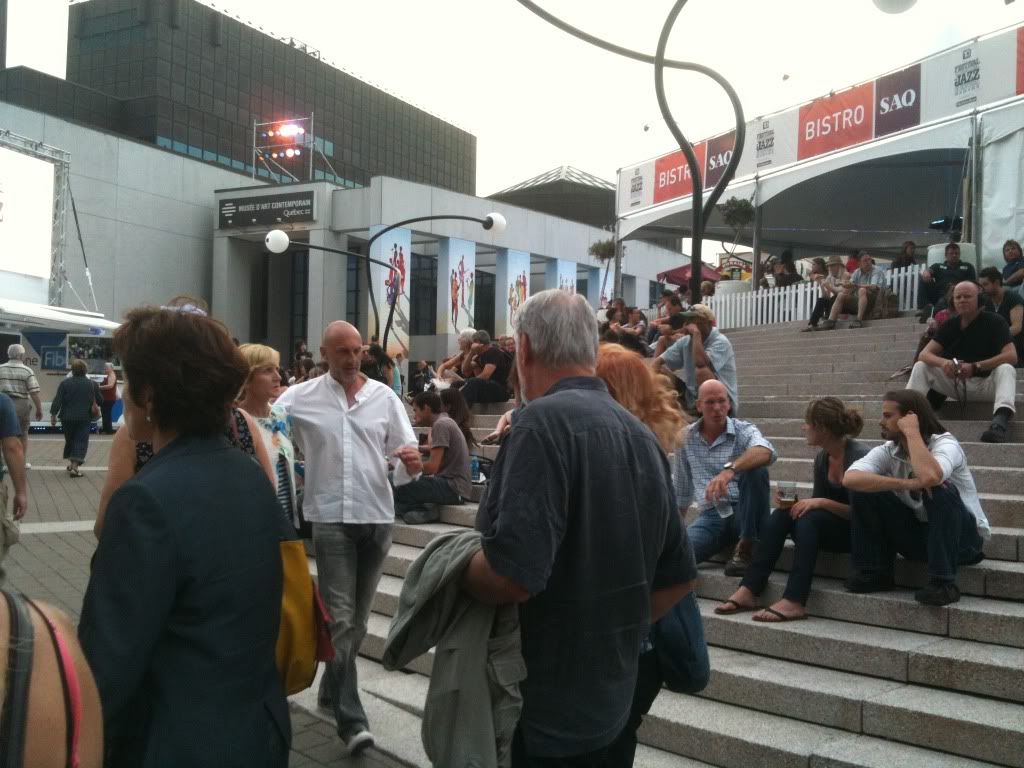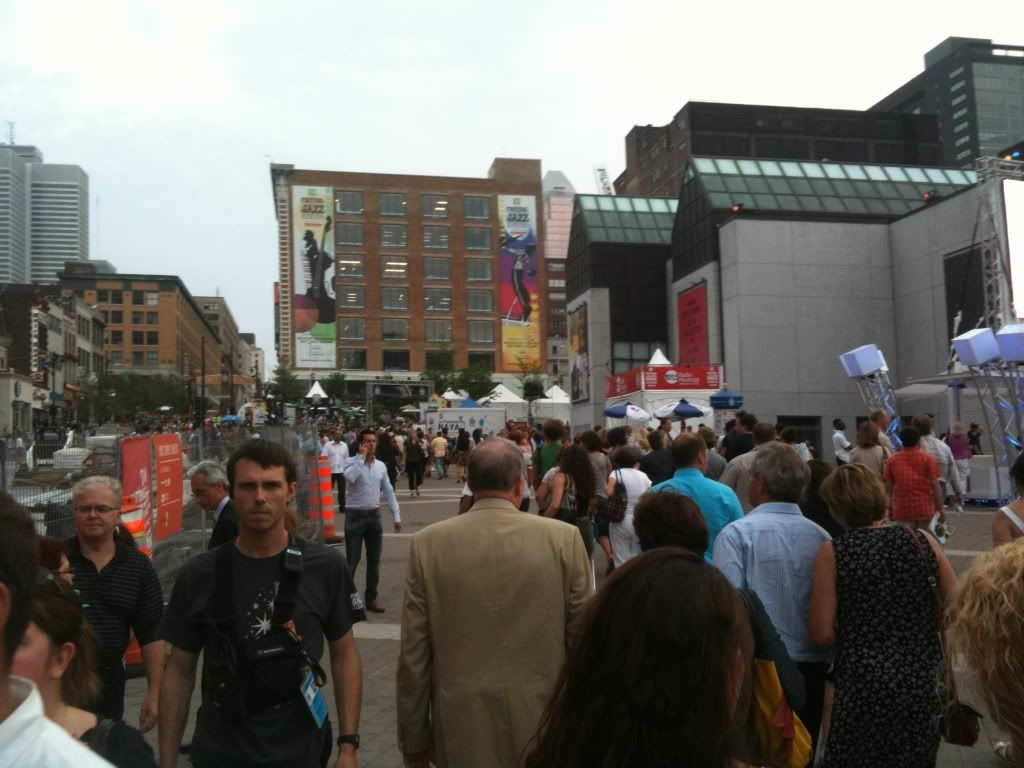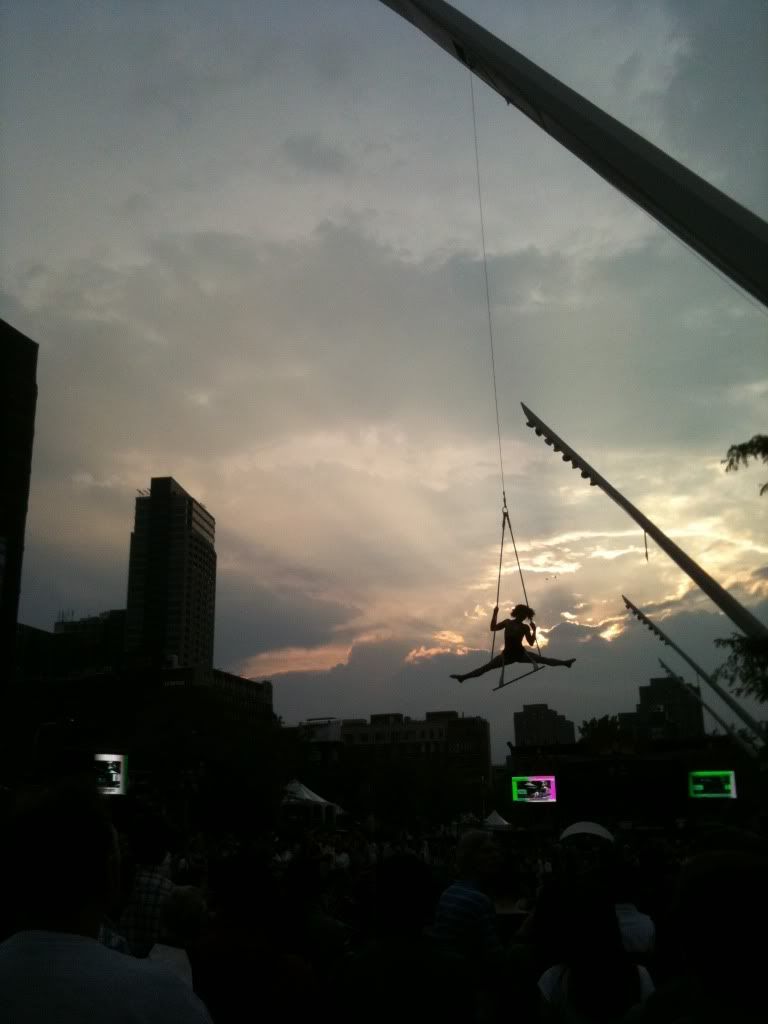 Some lady was doing acrobatics! It was very cool.
Tried to take a picture of all the people but the guy in the blue on the left decided to just stick his hand up…wtf. He wasn't even waving at anybody, he just wanted to photobomb LOL.
Left the festival, walked past this pretty church.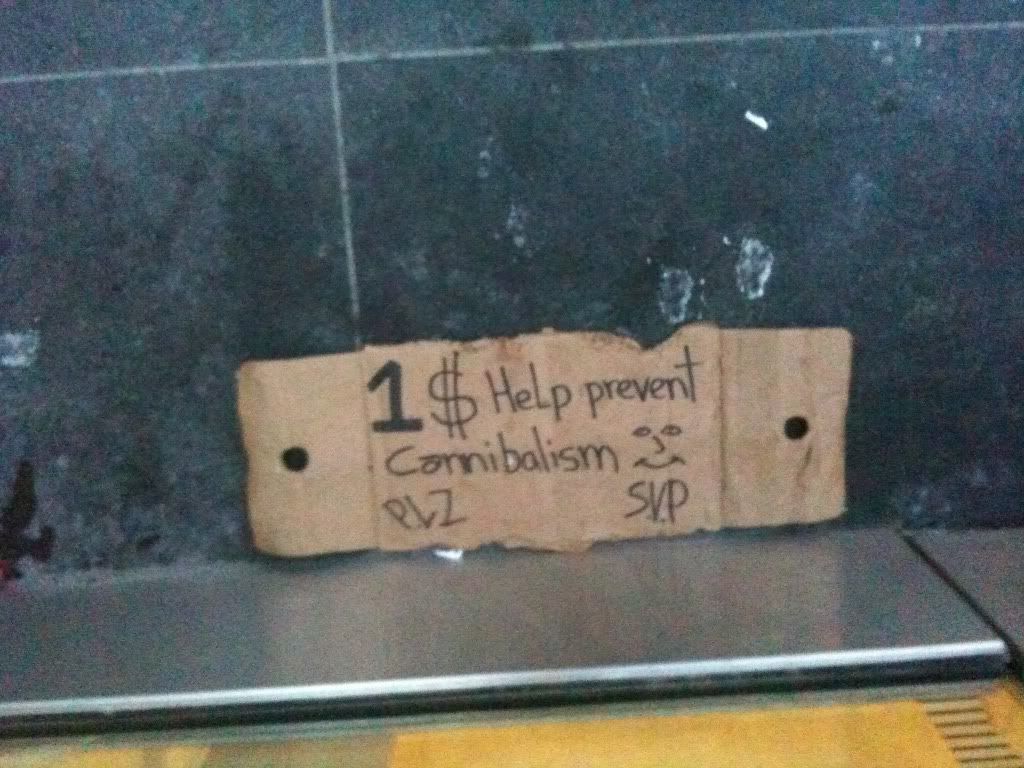 Saw this sign on the ground LOL! I saw another one that somebody was holding saying "Need money for beer – too ugly for prostitution" XD
Self explanatory HAHA
Popped back into F21 where I found these cute glasses and couldn't decide on which pair to choose! Round or square frames?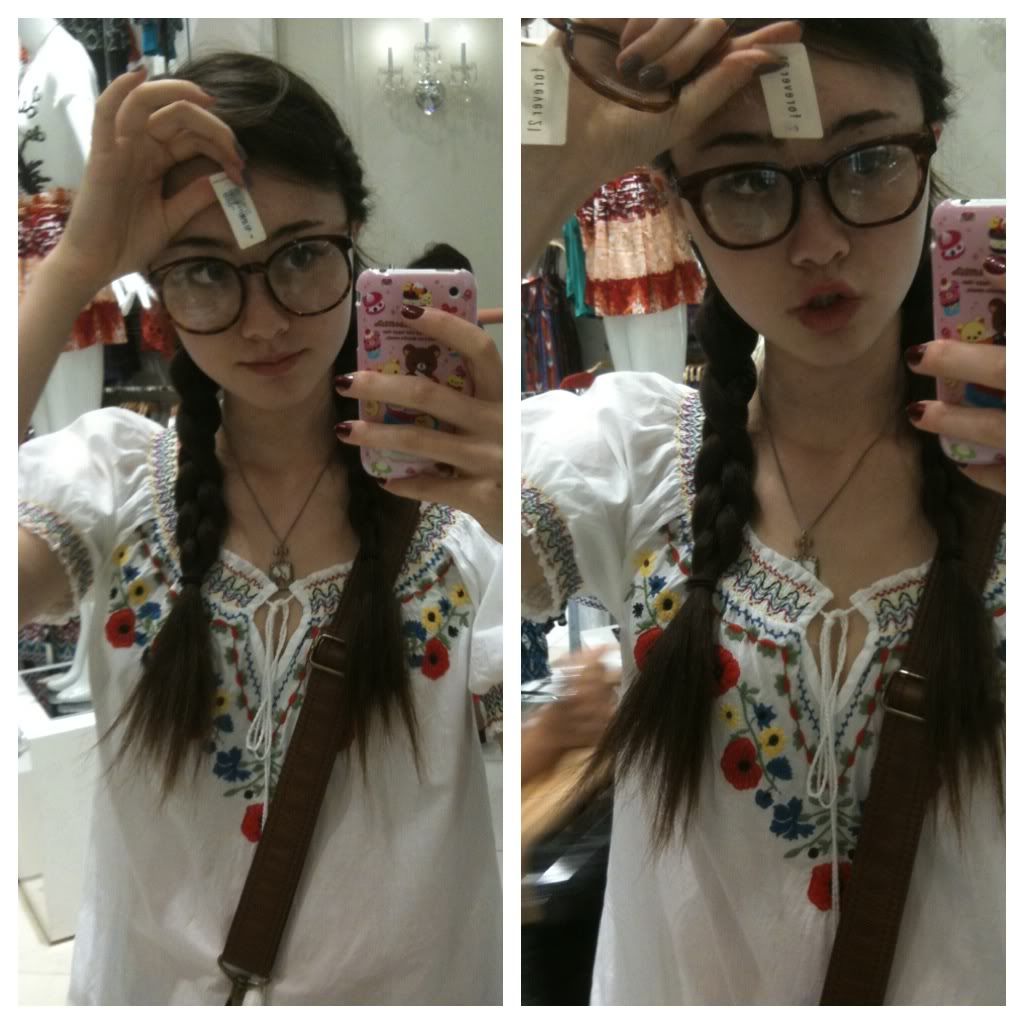 (I actually bought a pair that were neither of the two pictured above, but I did like the round ones better haha.)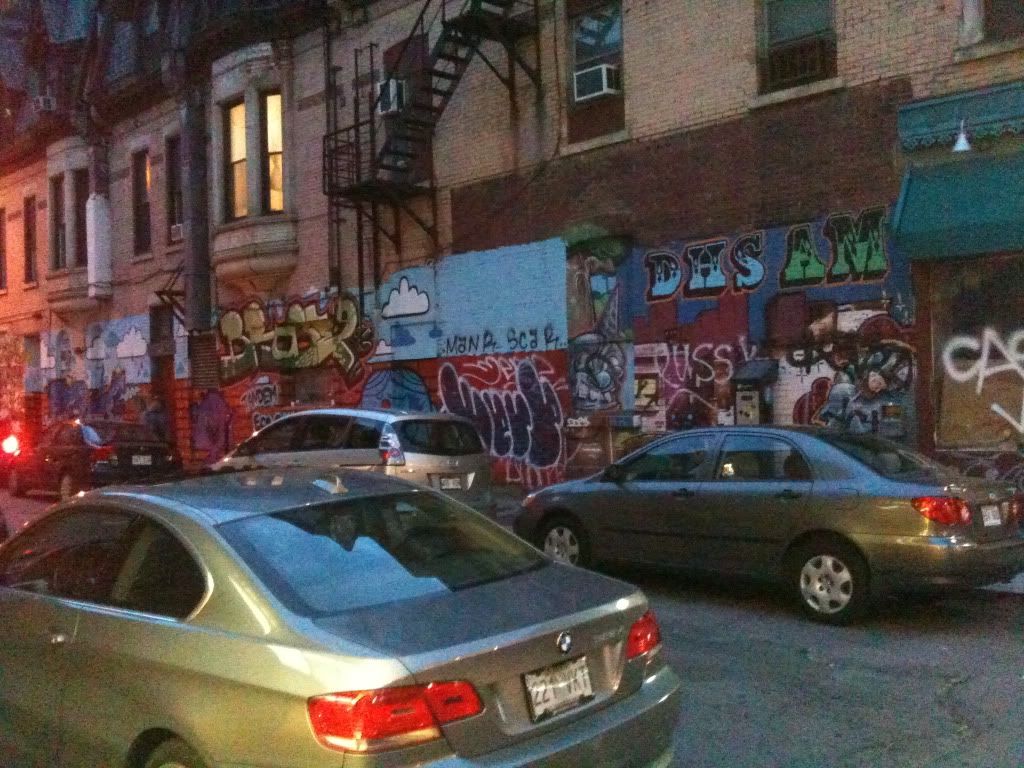 Saw some cool graffiti. πŸ˜€
And went back to the hotel!
I'm actually writing this blog shortly after the last one, just scheduling it so you guys will see it tomorrow. When this entry posts, I'll be in Ottawa! πŸ˜€
See y'all soon!