Hi everybody!
Today hasn't really been the best of days- it's been hot and I've taken down a load of my previous blogposts because somebody feels the urge to start attacking me on cgl… Not such a great feeling. (#`ε´#) Anyway, I'll be quickly updating you guys on my cosplay progress on Meiko, Synchronicity version. (Since this is a cosplay blog as well haha!)
Before I start, I mainly used this tutorial as a reference! I changed some of the parts, but it's a really good guide for people who want to make armour for their cosplays and can't afford/don't have access/don't want to use materials like Wonderflex, Sintra…etc.
Finished my leg armour for Meiko! Hopefully it lasts for the convention haha, still weary about craft foam armor. I'll re-enforce the backs with more fabric later! ヽ(゜▽、゜)ノ
Earlier progress pics of chest plate!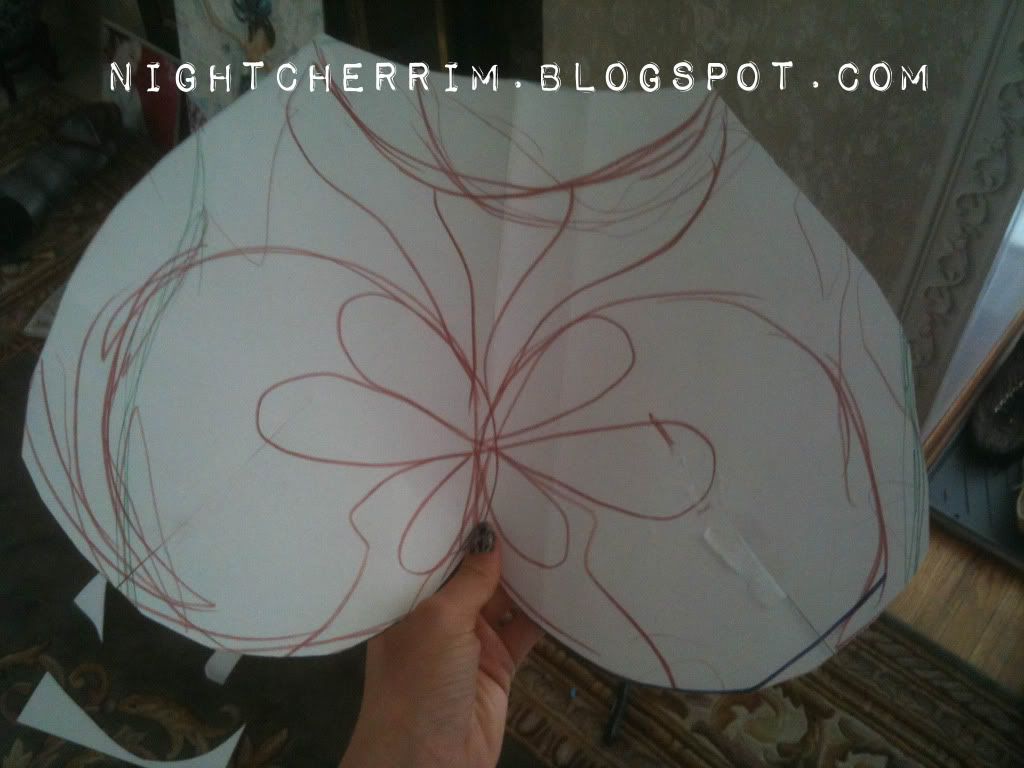 My sheets of craft foam weren't big enough to make the full plate as one big piece, so I had to split it up into two different parts – the bust and the waist. This is the pattern for the bust part, drawn on poster board. Cuts are made in the bottom corners to see where they'll make the top curve to make the boob shape.

This is the pattern after it was transferred onto the craft foam and the cuts were glued. The lines that the cuts made were covered up with gesso afterwards so its not really noticeable!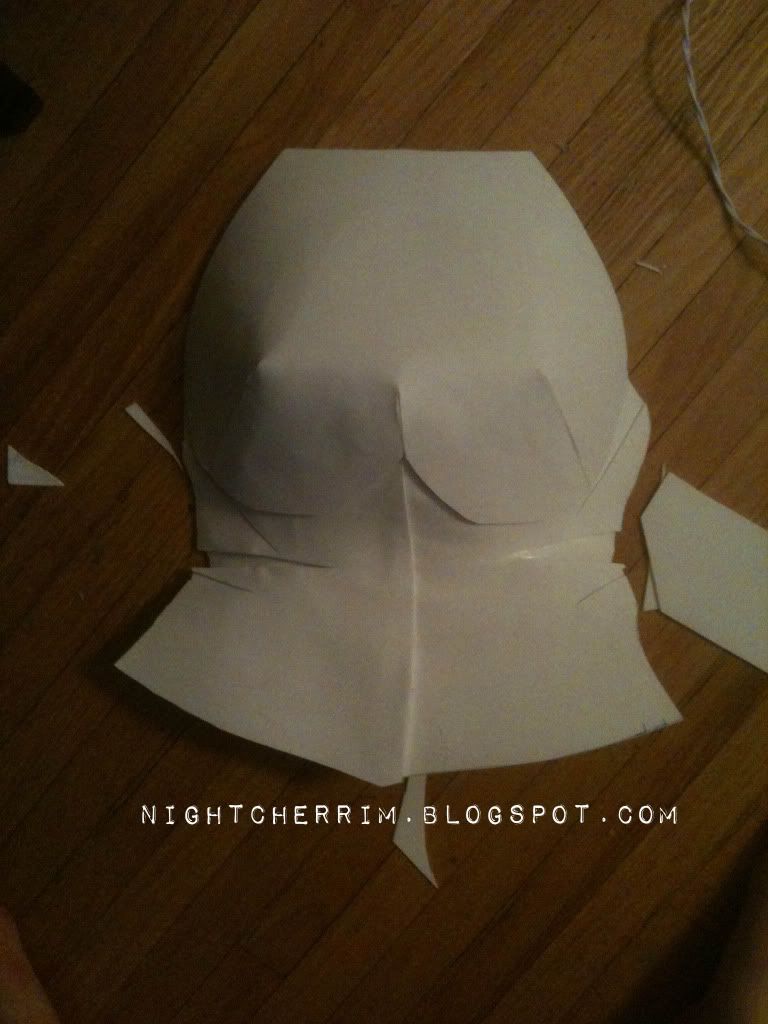 Bust plate after the bottom waist part was glued on!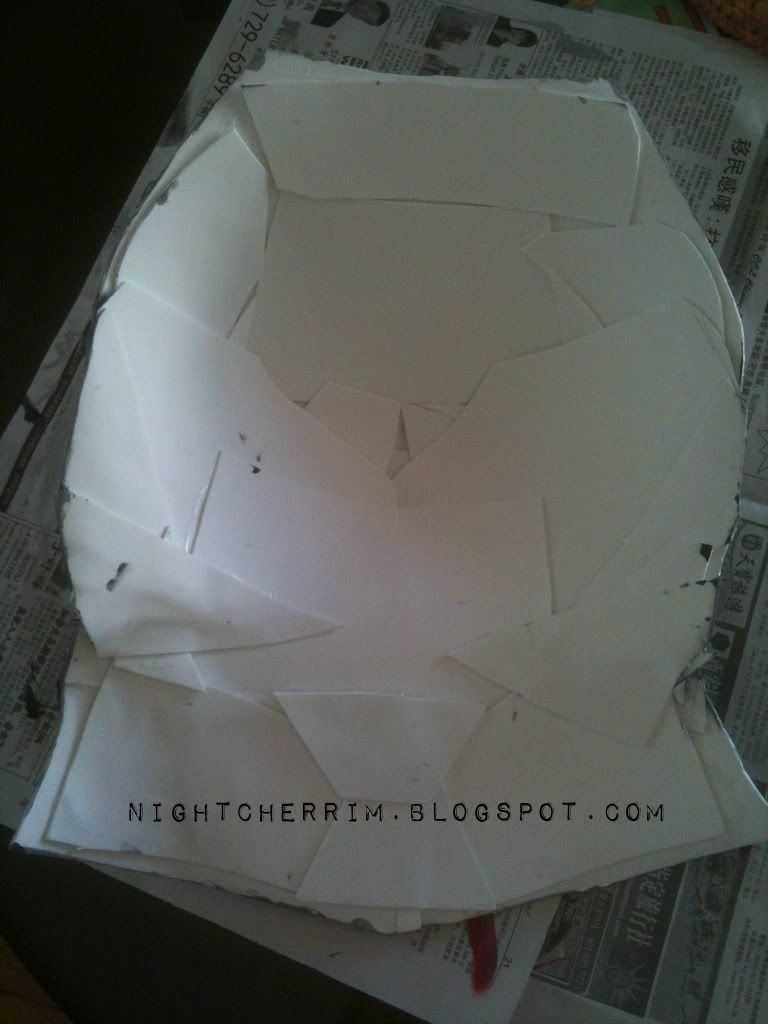 The inside was re-enforced with scrap pieces of foam because I'm lazy and quickly needed the chest plate to keep its shape! Strips of fabric were later glued on the inside to make sure the armour shape set!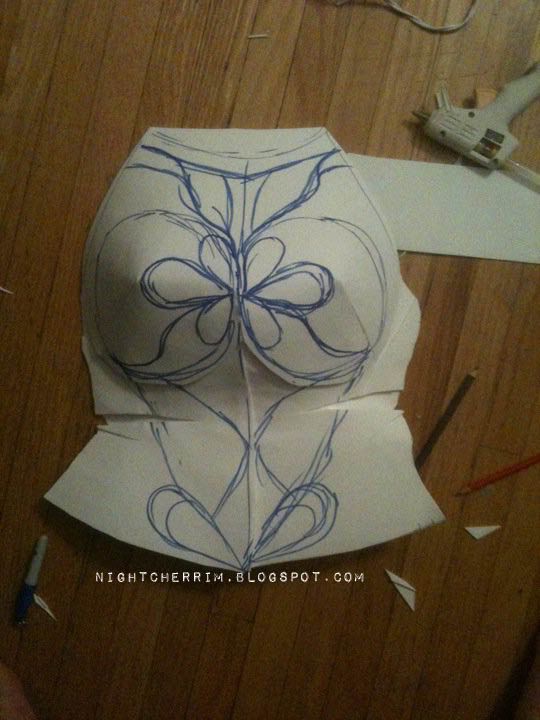 My chest plate! (`・ω・´) In this picture, I've drawn on Meiko's chest plate designs. After that, I cut out 1cm and 50cm strips of craft foam and hot glued them along the designs!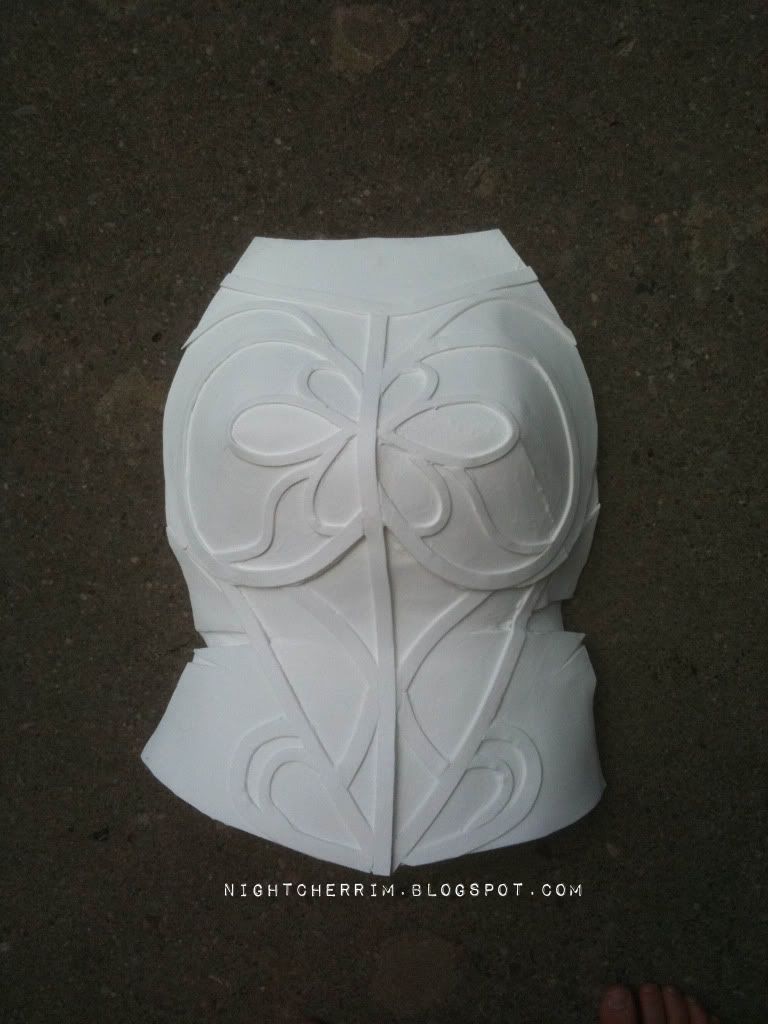 In this picture, I've covered it in a few layers of Gesso! This made the surface smoother and sealed the foam? (I think that's the term.) I did a few more coats after this one so it became smoother. ≧(´▽`)≦ Gesso filled in and smoothed out the cracks between the foam.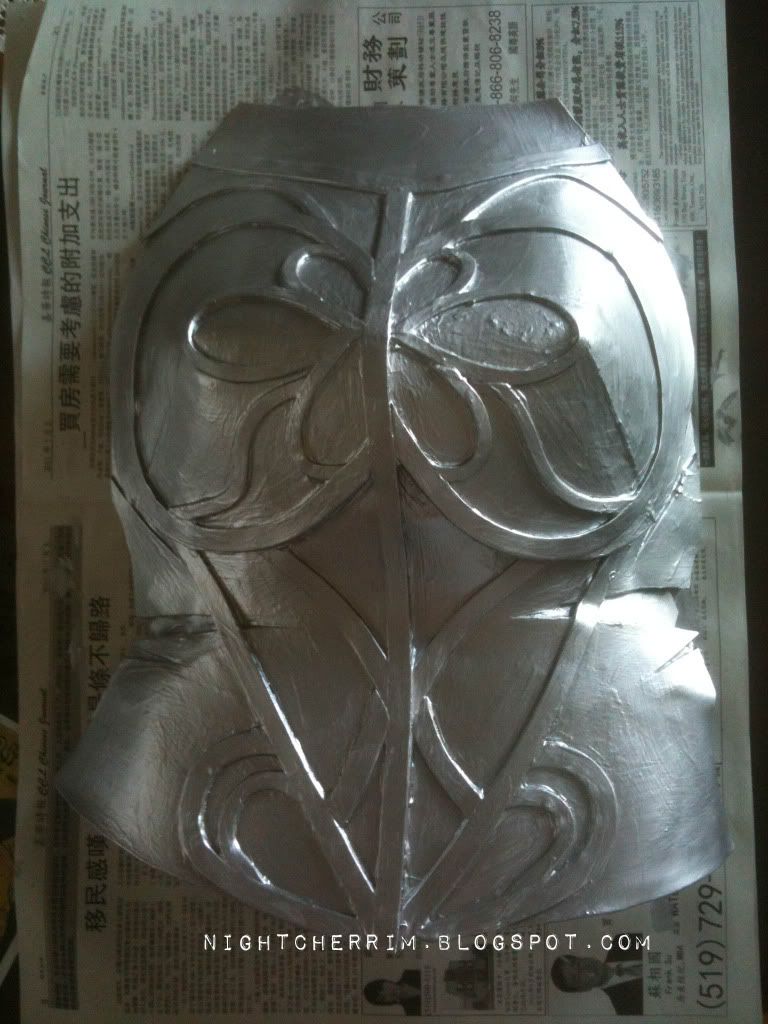 First layer of silver paint! It looks quite streaky now, but it'll be fine after a few more coats of paint. I actually thought it would look better if I spray painted it, but I ended up using the same silver paint from the rest of my armour because it would match. Except the paint I bought tends to stick if it touches more of the same paint. orz (iДi)
The funny thing about this armour is that the boob part is bigger than my actual boobs, so I'm going to put a pouch for my phone in there haha! :*:・( ̄∀ ̄)・:*: So handy, I won't have to carry a purse around. I'm actually planning to buy a pass for the Friday of Fan Expo so I can actually look around and get all my stuff from the dealers room!
I'll be with my BRS group on the Saturday. ヽ(*・ω・)人(・ω・*)ノ If it's like last year where you had to show your pass to get into the actual building, then I might just end up buying a weekend pass… It's expensive but I guess it'll be my little birthday present to myself! (・∀・)/ Haha. Hopefully it'll be like FX09 where you were able to lobbycon and only had to show your pass if you wanted to go into special events/dealers room.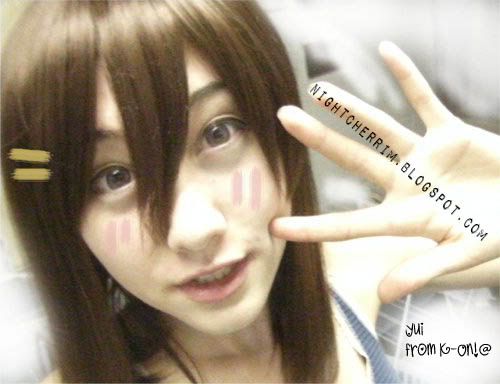 My wig arrived in the mail! It's unstyled and reminds me so much of Yui from K-On's hair, so I decided to camwhore. (θωθ)/~ I wish I was cute enough/shorter so I could actually cosplay her! But Jean still has the best Yui imo! Nudy purple lenses really do pass off as having light/ash brown eyes in photos, eh? I've also finished the elbow armor thing, but it's not that special so I'll show you at the end when all my armour is done.
Anyway, that's it for now I think. I've got lots of reviews lined up inbetween other cosplay progress shots and random posts. Couldn't upload a video last week because of some issues, but that means I'll do two videos, or one long video, this week! (`・ω・´)ゞ