Alright, last update for my Montreal posts! It's hard to believe that I only spent three days there! We left Montreal this morning…
Before I start, I'll say that the hotel we stayed at called "Le Nouvel", wasn't really that great at all. It always felt really…damp… in the room! Even with the A/C and fan on, it felt really uncomfortable. And the room smelled really weird. It wasn't really that great. ):
Wednesday was really cold… I think the temperature was a high of 21*C, but it felt cooler because it was cold and windy! Seriously, the Canadian summer so far has been utter crap. It was hot during exam time, and the not really cold and didn't feel summery at all…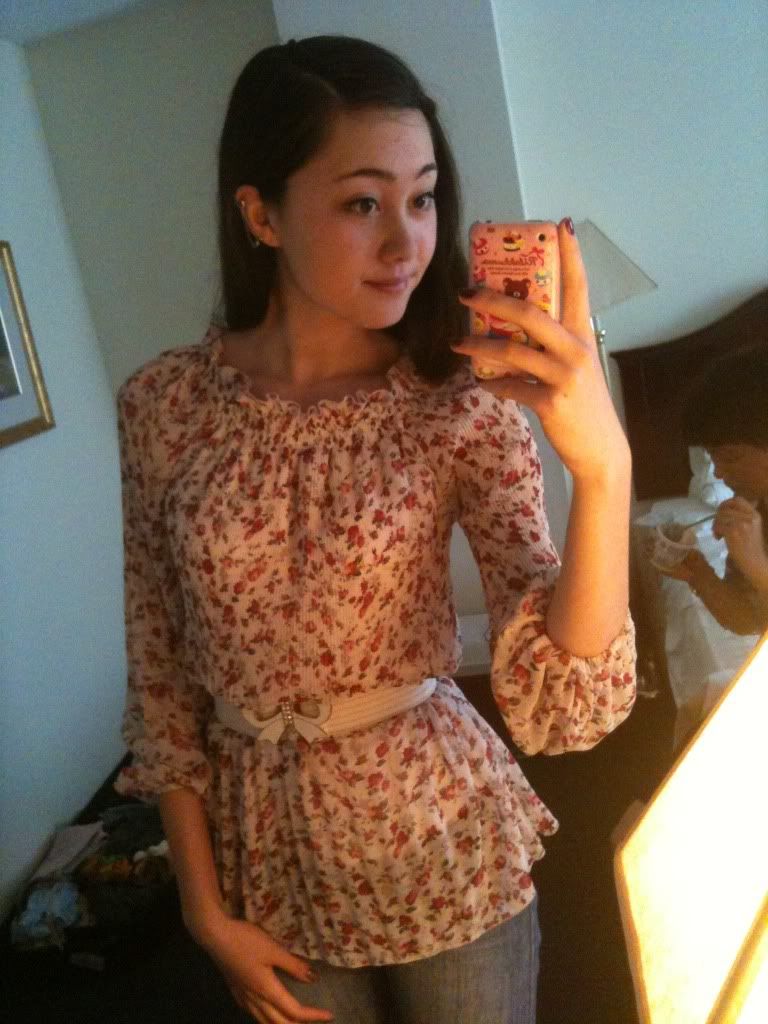 Flowery top and white ribbon belt from Just Cawaii (in Pacific Mall), knee length jean shorts (Urban Behaviour).
My bangs/fringe are at a good length that they're not too long, yet long enough to braid and pin to the side!
Walked from our hotel to 'Old Montreal'!
Apparently this was the hotel where John Lennon and Yoko Ono had their "bed in"! Where they stayed in bed or something to protest wars and promote peace.
Read more about it here!
More pics under the cut!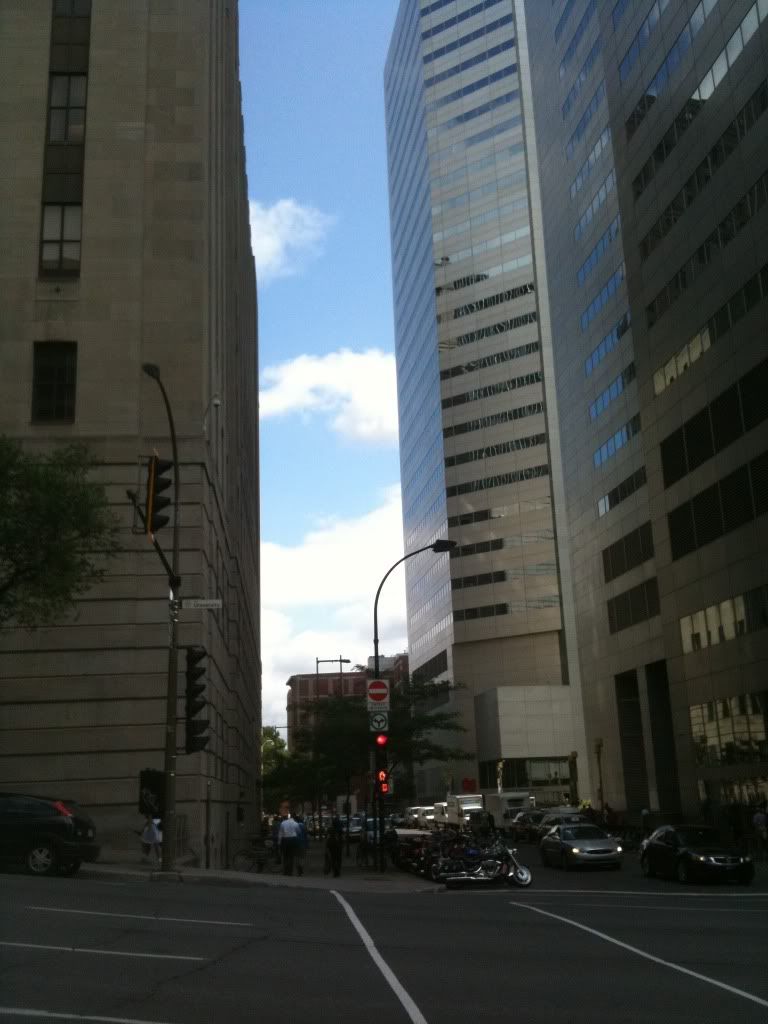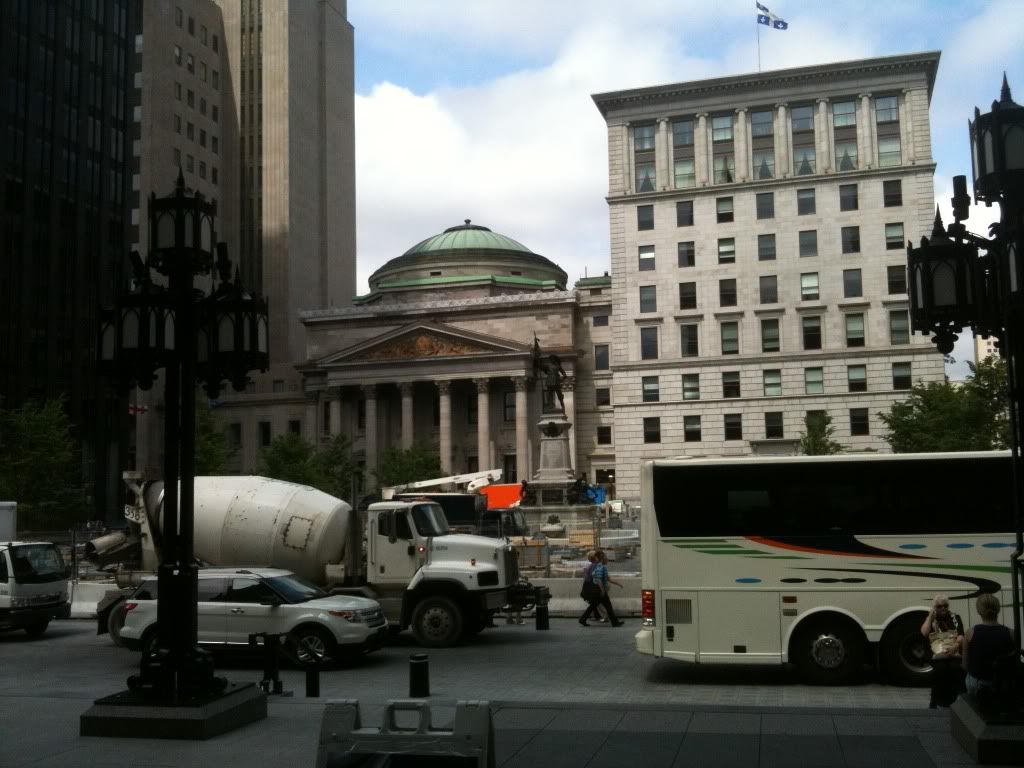 We went into a clothing store because my mom wanted to look at something… therefore full outfit snap! It was kind eh… I wish I had brought long jeans but I thought it was going to be warmer.
Lots of horse carriages out for tourists who want to ride around Old Montreal!
One of the side streets that was closed off to cars. There were lots of souvenir shops and little restaurants.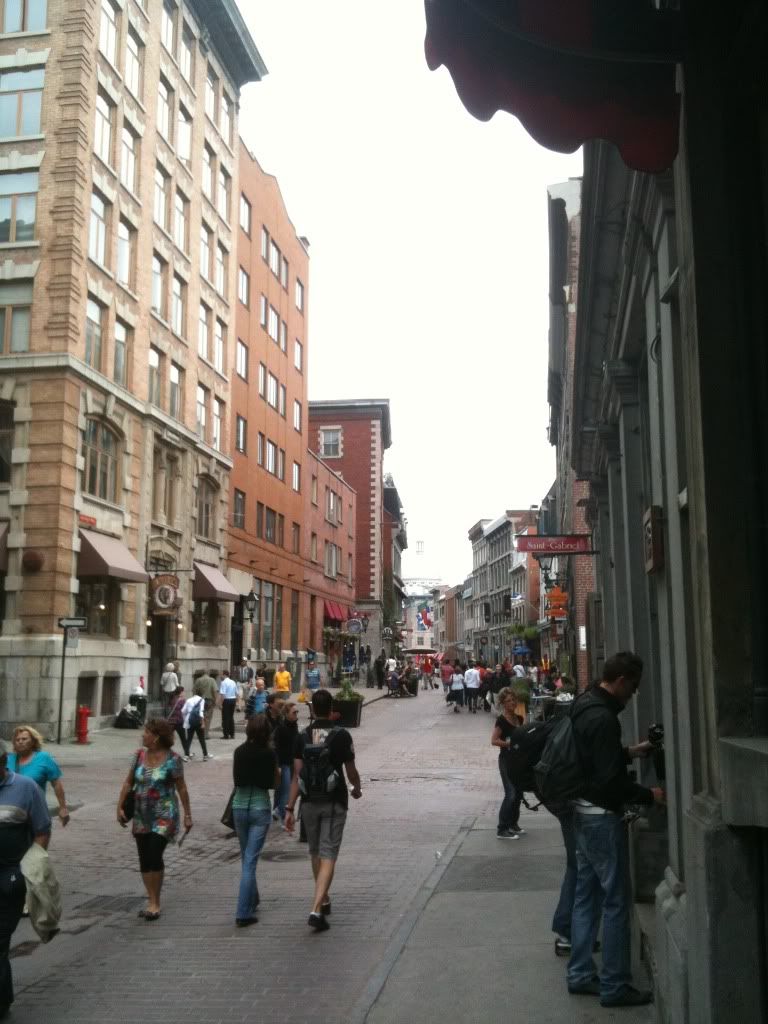 Lunch at some little food court area: salad/turkey sandwich, beer (idk why but when in Montreal, my mom constantly wanted to drink beer) and poutine! (Basically fries covered in gravy and cheese.) Was not manly enough to take on the poutine, every time I tried taking a fry, I imagine myself having a heart attack LOL orz.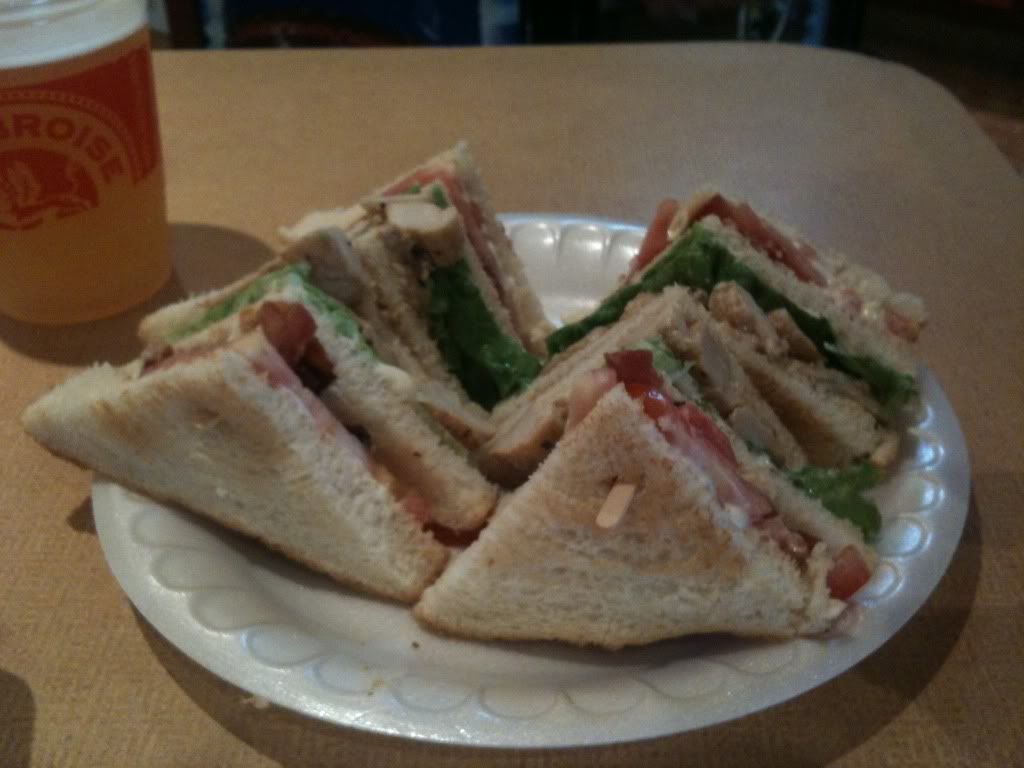 I was a sissy and took on the sandwich instead of the poutine ;A;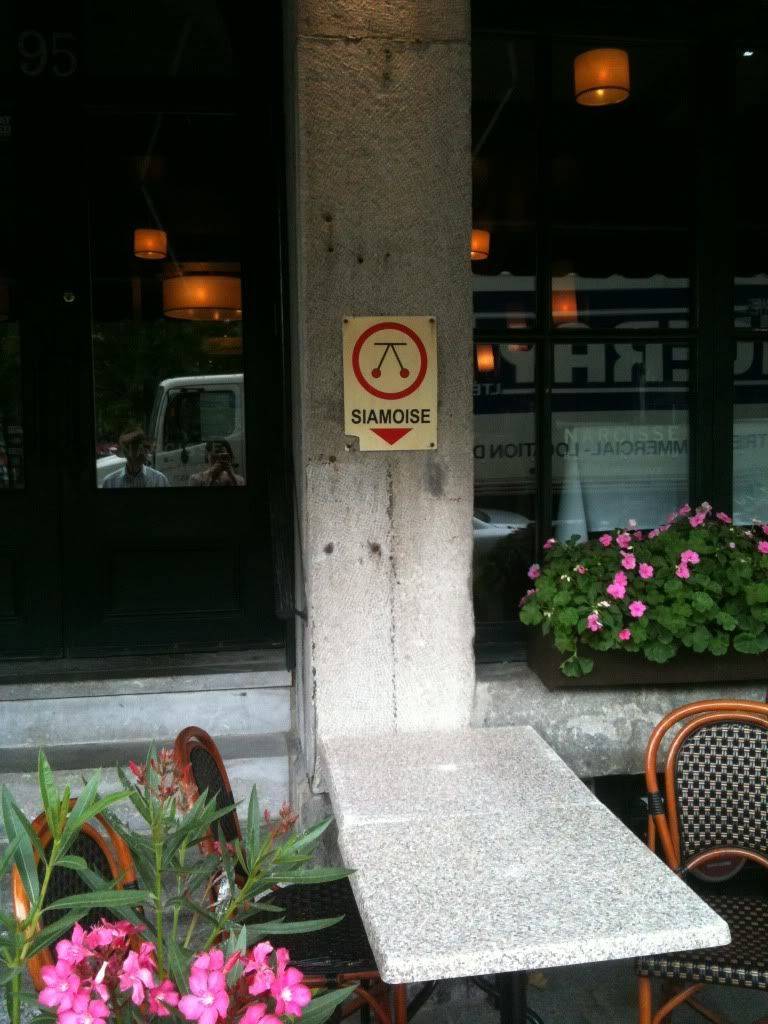 Walked down the street a few times and saw this. What exactly does this mean? Somebody on twitter said it was a siamese fire hydrant connection thing… I thought it was actually a pair of cherries haha! Derp!
Went back to the hotel because it was getting very cold and windy. Parents took a nap and I watched Big Bang Theory on my iPhone. My mom wanted me to rest because I had to do course selection for university which opened at 12:01 AM this morning…….orz
Later we went to eat dinner! Walked on Saint Catherine and ended up trying out a Turkish place.
The decor was actually quite nice- benches covered in a nice fabric with Turkish rugs on the walls.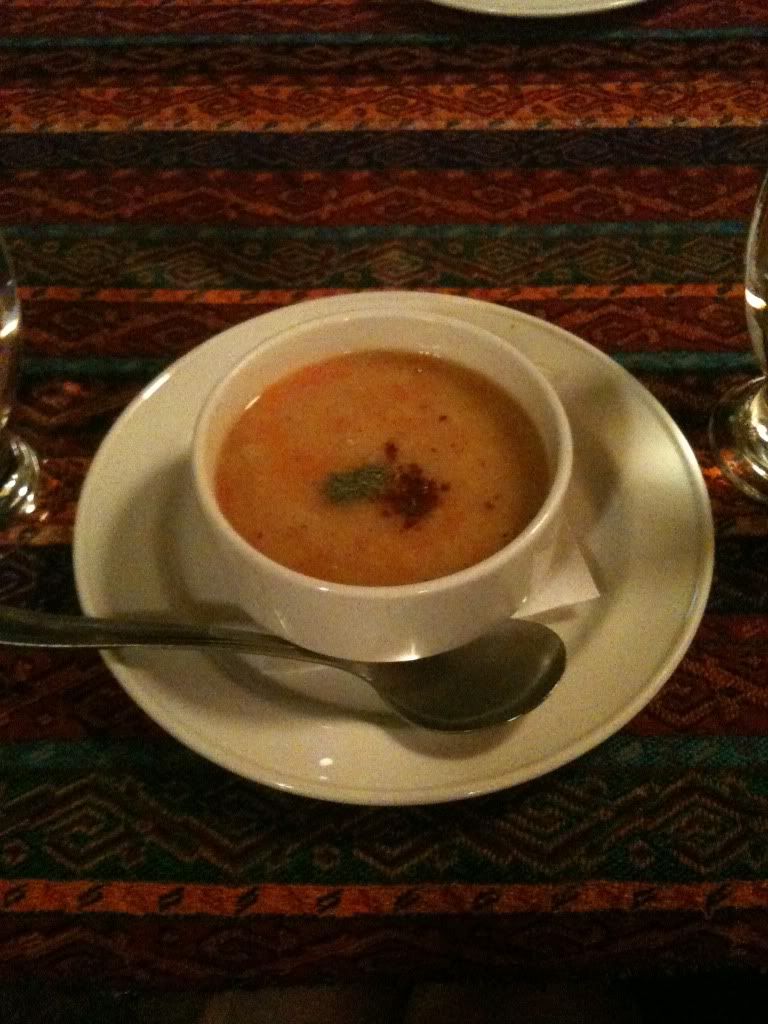 Lentil soup, it was really good!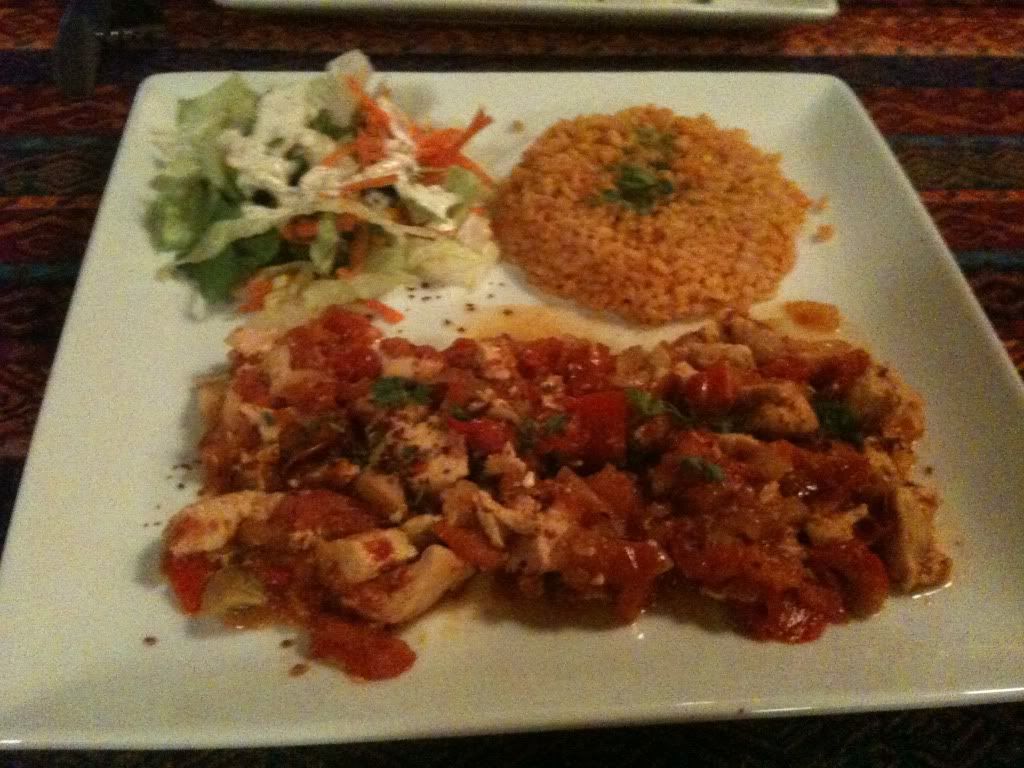 Sautรฉed chicken with salad and rice.
This blog kind of sounds like it's turning into a food blog haha! I don't know why but I always remember taking pictures of food but forget to take pics of other important things.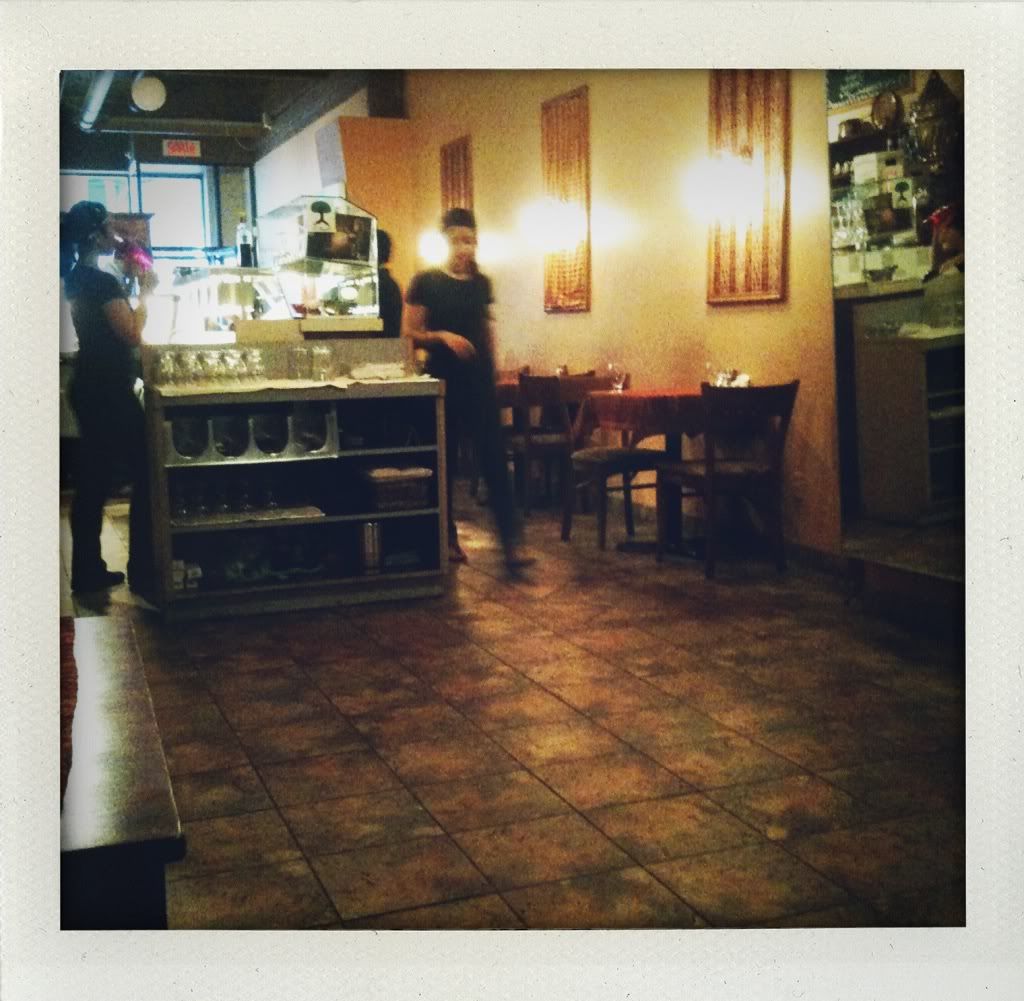 Using the app "Shake" – kinda mimics a Polariod camera!
Across the street from the Turkish restaurant, there was a store that sold asian goods! Cosmetics like Etude House, Skin79, The Face Shop, and Tony Moly products. Ended up buying some BB cream since I'm running out of my Skin79 Oriental Gold… I'll make sure to do a review on it! Also bought a cute Hello Kitty iPhone case.
(Mom bought me McD's ice coffee and hipster glasses from Forever 21 hehehe!)
Walked back along Saint Catherine and turned down some side street.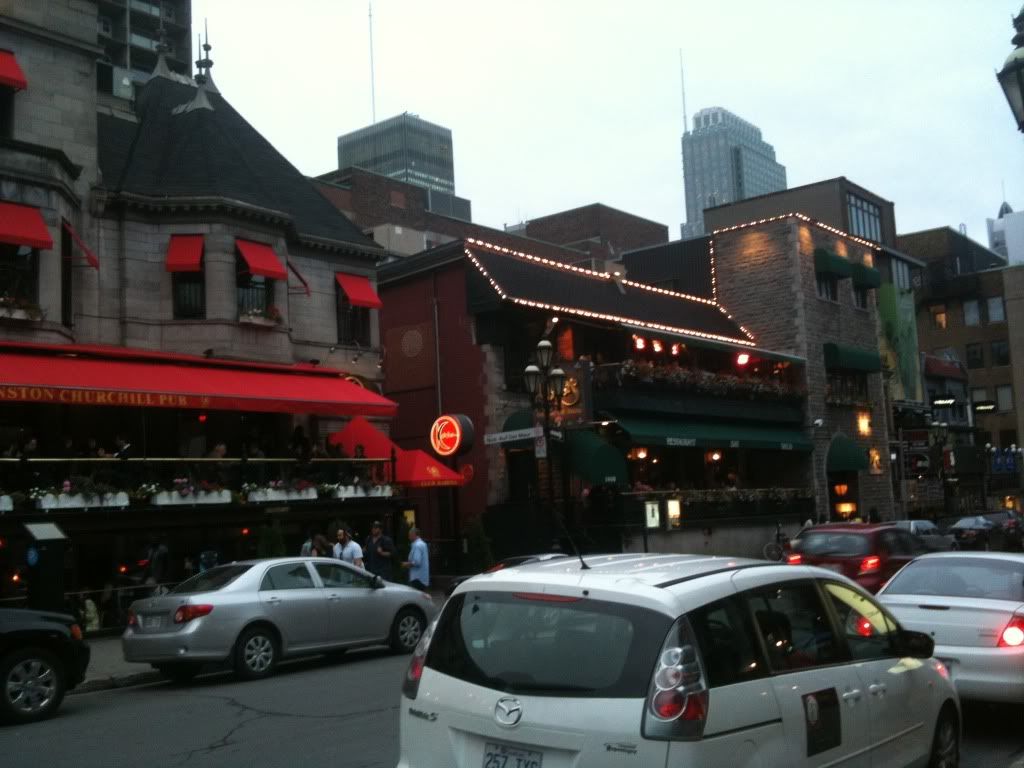 After that we walked back to the hotel. Also ended up having an argument with Guy LOL because my parents wouldn't let me meet up with him and he was being whiny ๐Ÿ˜‰ I got a bit annoyed but whatever.
Had to stay up until 2AM trying to register my classes for next year! It was hell – registration opened at 12:01AM but when I clicked, it said "the maximum number of students is using this service, please try again later." FRUSTRATED ME SO MUCH! Anyway I ended up registering my classes at around 2AM.
The courses I decided to take were:
Communication studies (which is what I want to major in), 2 multimedia classes, 2 linguistics classes, French, English/Cultural Studies, and 2 history classes!
Hopefully they turn out to be fun classes! I have to log on again in August to pick when I want to take my classes…. ideally I don't want any classes early in the morning or on Fridays!
The feeling of growing up never really dawned upon me until I registered my university courses and saw my payment agreement! I was like, wow, things aren't really going to get much easier and I'm going to be in debt for the next few years of my life….. It's scary but at the same time I'm really looking forward to moving out and getting to know myself better. ๐Ÿ˜€
So that's it for Montreal! Super sad to be leaving since it's such a fun town! Definitely prettier than Toronto haha, since it's got a more European atmosphere I guess? Super jelly of all the people here who are bilingual, which motivates me more to learn French! I want to be cool and bilingual like them! So if you know French please speak to me haha so I can practice talking. ๐Ÿ˜€
Hopefully I'll be able to blog with emoji soon, can't really put them in my blog posts because they make my hotel wifi lag like crazy! ;___;