BLUE CIRCLE LENSES FOR YOU~!~! ( ´艸`)
Got this beautiful pair of lenses from Mukuchu (at the beginning of July… sorry for the long wait! ;_;)
My old pair of animation blue lenses expired so I was ready for a new pair of lenses, but less 'fake' looking that the animation series. ≧(´▽`)≦
The lenses are 14.5 mm. I think this is a pretty good size for lenses if you want them to slightly enlarge your eyes without making them look alien, but still have a pretty colour!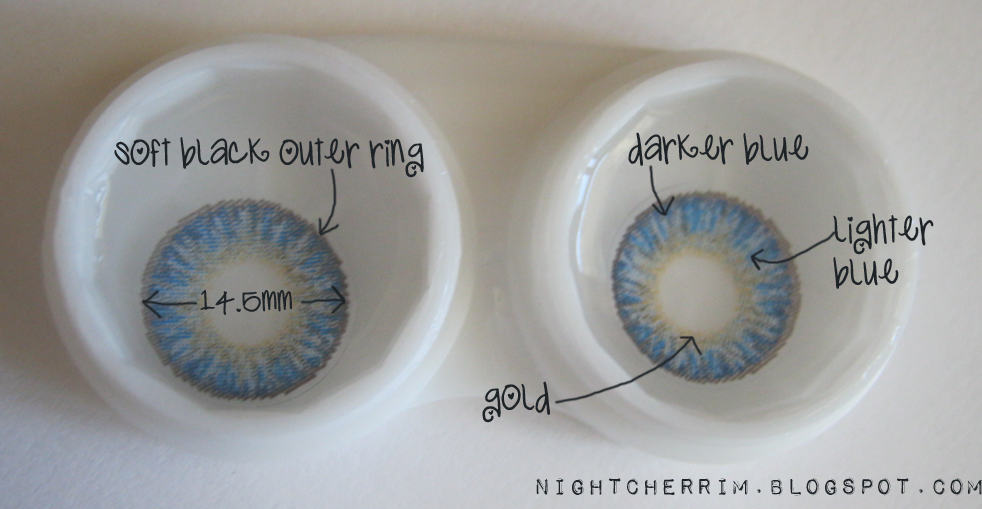 The colour itself is a bright sapphire blue that fades to a hazel – gold brown in the middle. The rims are a fuzzy black-brown which doesn't make the eyes stand out as much as lenses that have a solid outer ring. ヽ(゚◇゚ )ノ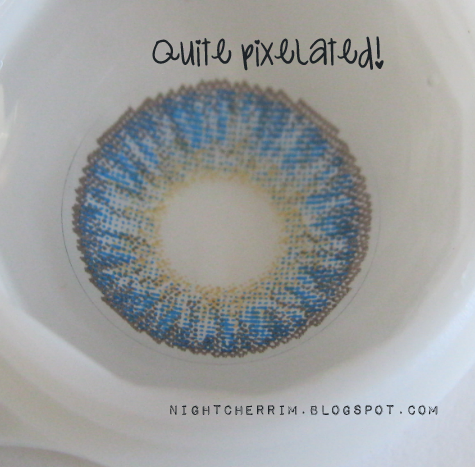 The design itself is very pixelated, but this helps the colour to blend in and look more natural from afar.
How it looks on the naked eye! I like how the gold in the centre of the ring.
Both eyes! I love the look, it blends in very well and they don't look alien/huge! ( ̄∇ ̄+)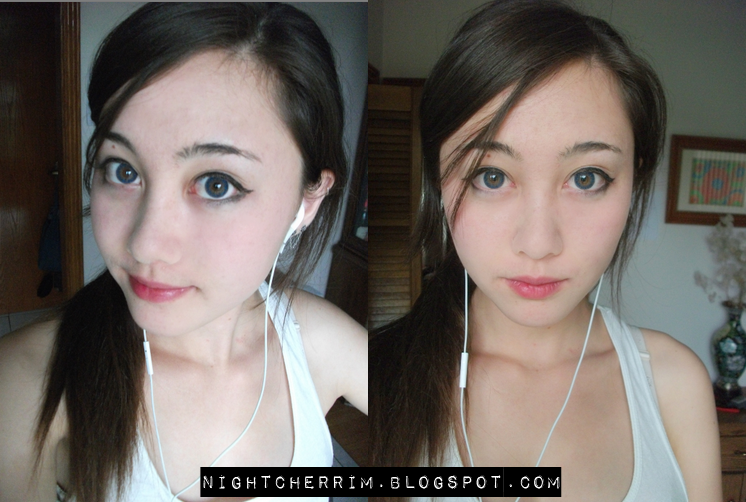 However, I think I like my natural hair colour/blue eyes combo better. Plus I'm not wearing as much makeup, so it feels more natural!
Mukuchu was very quick to reply to my messages. Shipping took 3 weeks I think, which is understandable because they were shipping from Australia. It was wrapped in bubble-wrap and came with a lens case. I highly recommend their store if you're looking for lenses, because they're very well priced and they carry a huge array of lenses! (`・ω・´)ゞ
These lenses are super comfortable! They didn't dry out easily and I could wear them for 6 hours! Couldn't feel the lens at all! (These are EOS so that explains it haha!~) (・∀・)/
Hope you enjoyed it! Definitely recommend these for people who'd like blue lenses~