Sorry for such a late post, I really intended for this to be posted earlier but I couldn't figure out how to do the leg armor…

I'll be debuting it at Anime North 2011, which is May 27-29, 2011. It's taking place at the Toronto Congress Centre!



Jean will be Dead Master
Ringo will be Black Rock Shooter
Amie will be Kirin from Monster Hunter (LOL so random)


Recently we've been having very crap weather… It's been rainy,cold, and grey for the past week!

Definitely not nice May weather! This definitely does not work out well for our Black Rock Shooter group, as:
1. We will not have much clothing on, HAHAH it's going to be quite cold, meaning we'll have to camp out at the DoubleTree for most of the day.
2. We have massive weapons , so they might get damaged.


3. Our hotel is a 10 minute walk from the convention centre… So it's not going to be very nice if we have to walk all that way!


I don't care if it's grey, I just want it to be 20ยฐC or higher, and NOT rainy! NO RAIN! /does rain dance/






Anyway, here are some progress pictures for my BLACK GOLD SAW cosplay!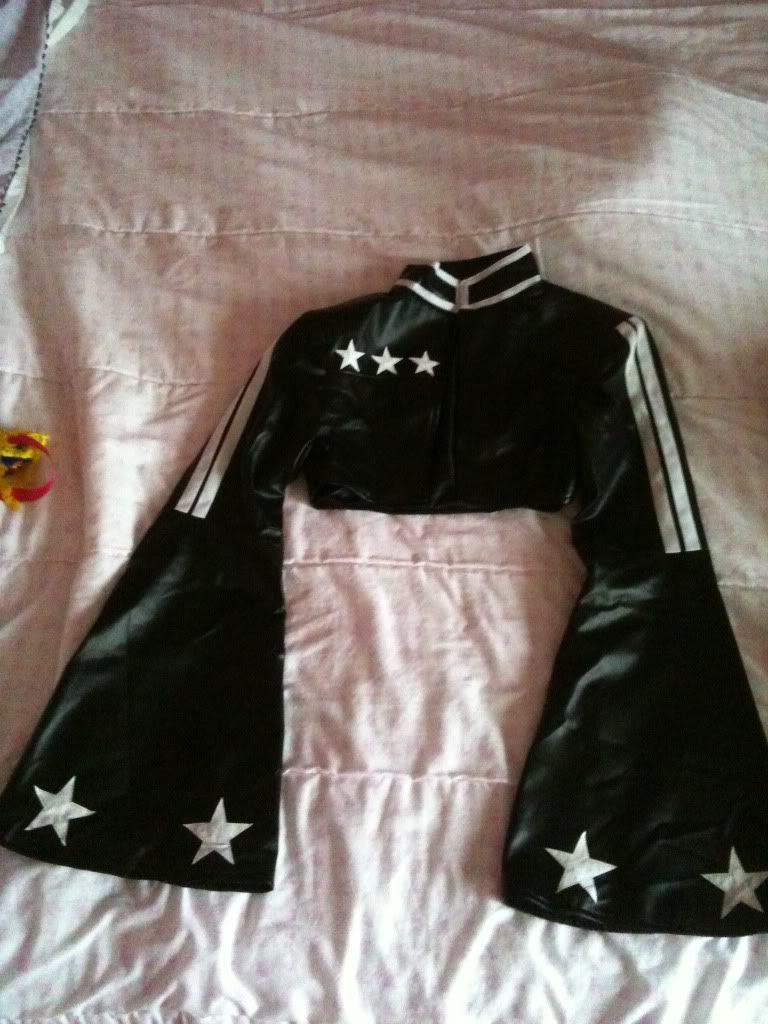 My jacket arrived! Thank god for reliable eBay sellers

, and not the stupid commissionner who I ordered from. Seriously, they said they'd have it to be by the 14th of May, hardly sent me any emails, and when they did reply they gave me short answers with no pictures of my commission. I'm giving them until the 1st of June and then I'mma get ANGRYYY.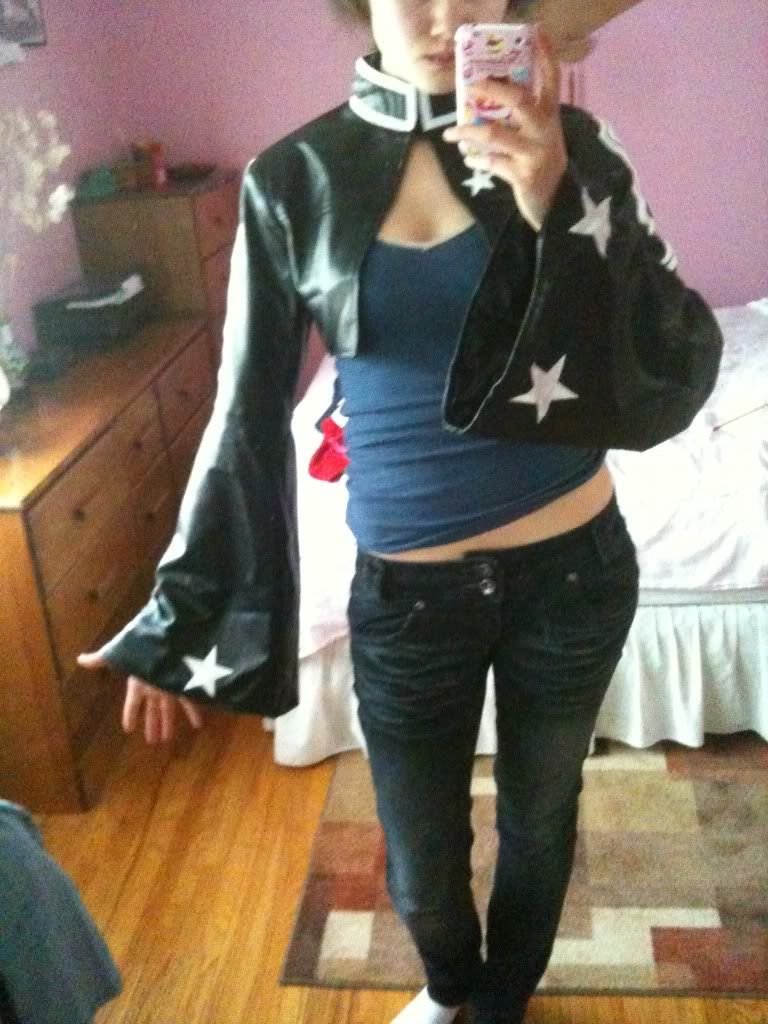 The only issue that I have is that the sleeves are a tad long, but that's okay since my claws make my hands super long! (I usually have the problem of short sleeves, but it's better to go over than under the measurements right?)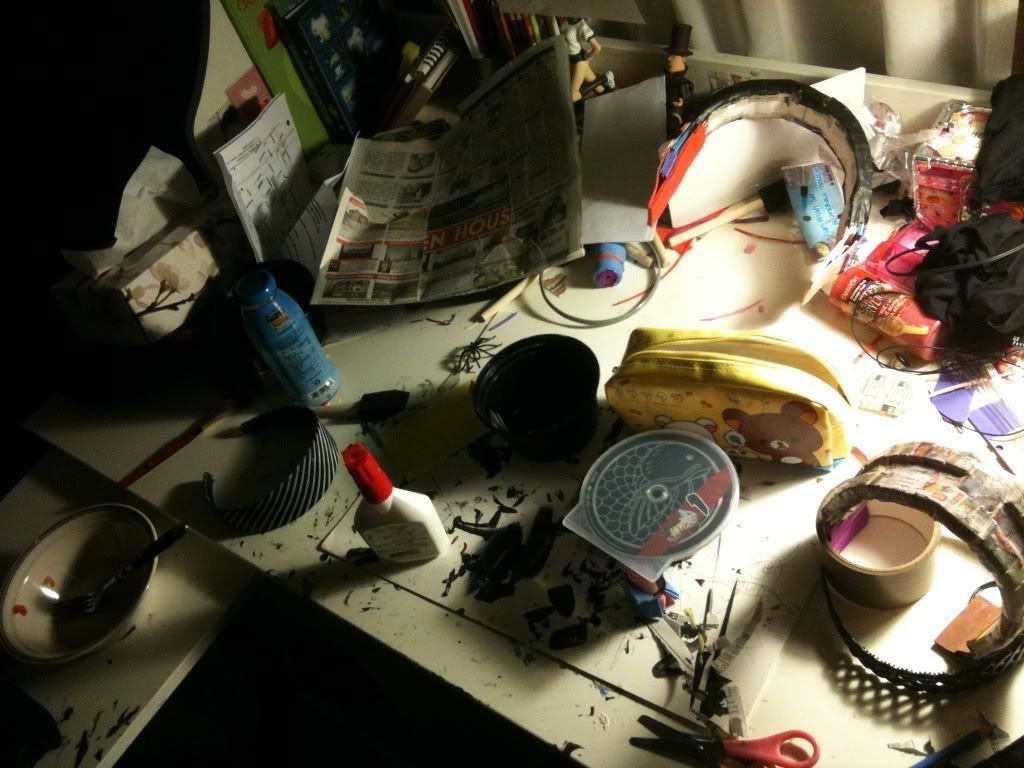 My desk…. My workspace always gets SUPER messy when I make cosplay! Especially this once since there's so much armor, orz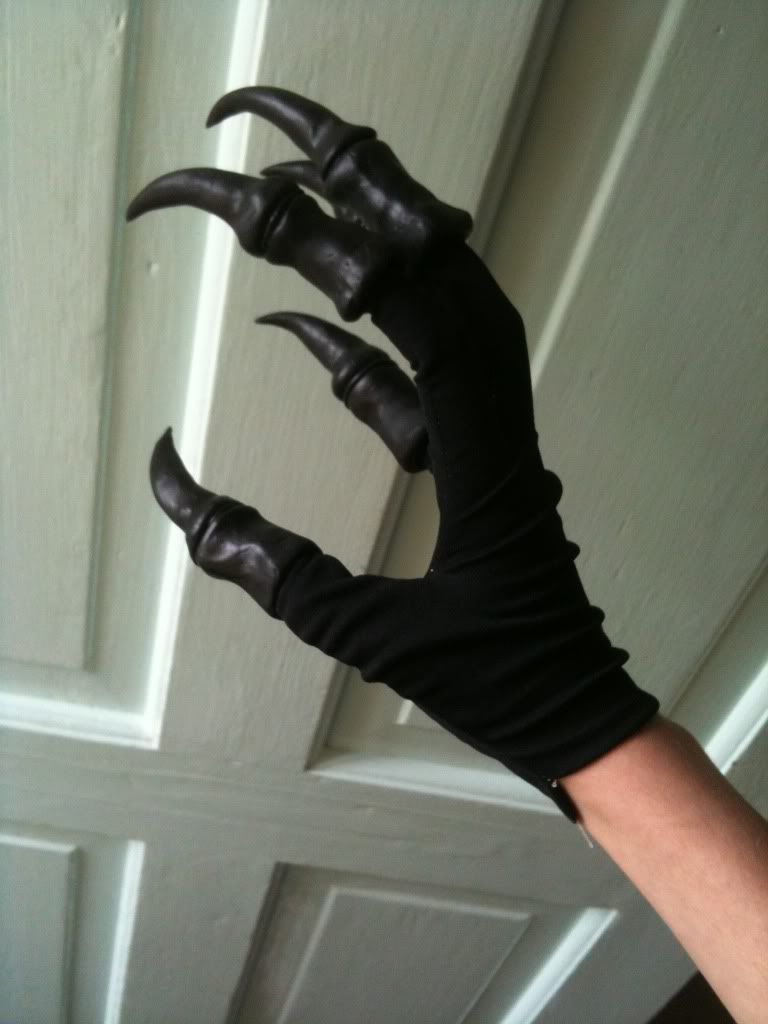 First glove is 80% complete! Just need to buy some more clay and spandex so I can finish the left hand, and then stick on the top hand plate!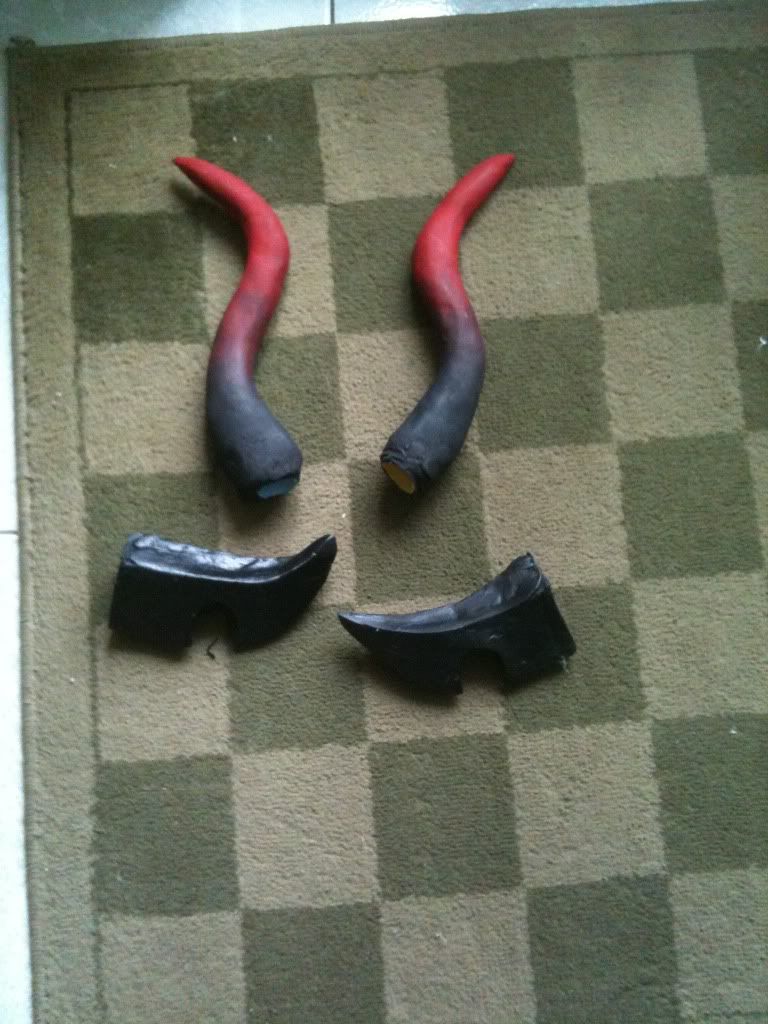 Horns and knee blade things. Still need to fix horns onto a headband and then into my wig.
THIS STUPID KNEE ARMOR IS TAKING ME FOREVER
Never doing armour cosplays ever again…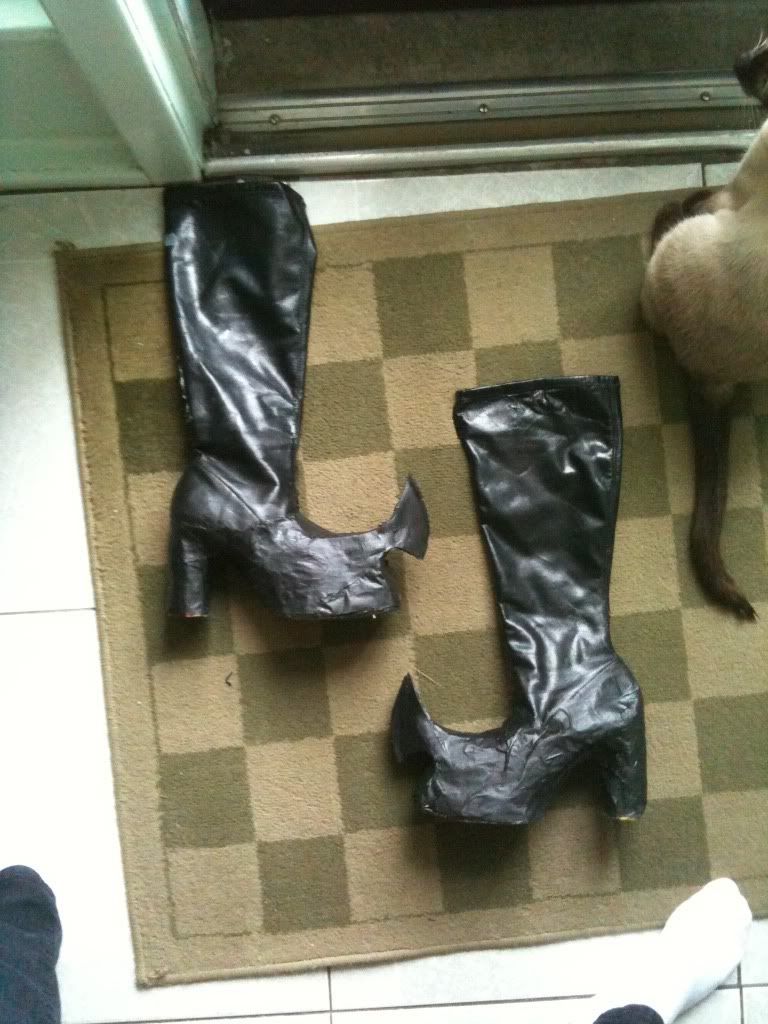 My super ghetto boots. Going to paint them again.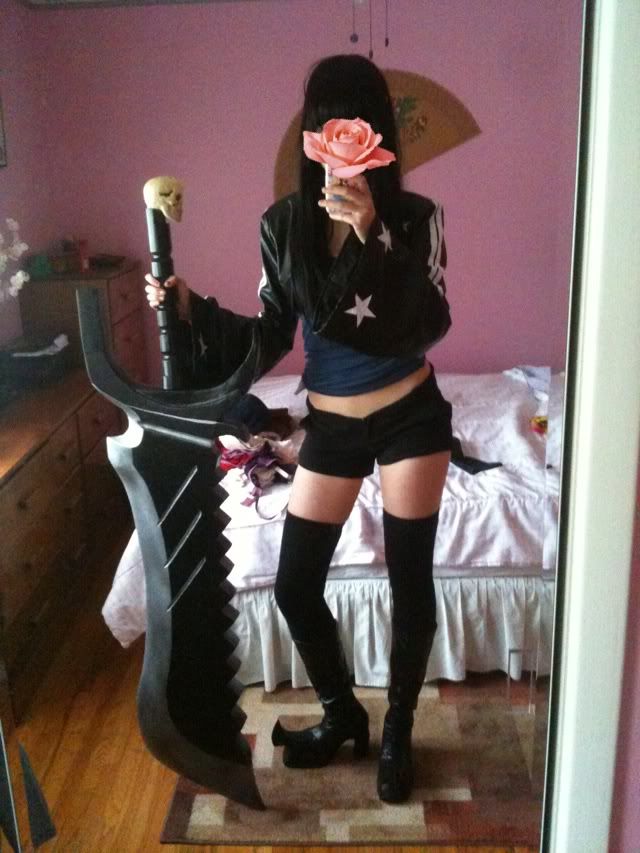 Trying on my cosplay with my jacket, shoes, thigh-highs, and sword.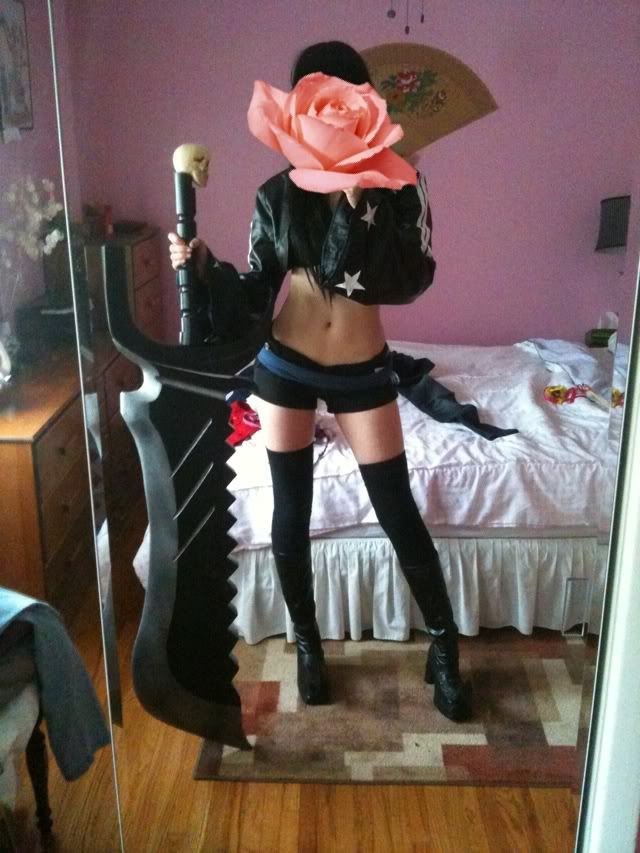 WHOA OKAY took this photo and idk why, but I think I look really toned here? (My midriff area). I DON'T EVEN UNDERSTAND but I'm not going to complain HAHAH ๐Ÿ˜€
(I'm wearing a black bikini top in this picture OKAY?

)
I'm going to post complete pictures sometime this week when I've finished making the entire cosplay!
BGS' knee armor is taking forever to make!

This is my third attempt….

STUFF LEFT TO DO:

Buy black Sculpey + paper clay

Buy a white belt

Buy black spandex

Make belt buckle

Fix thigh-highs

Finish armour

Finish left claw

Fix horns onto headband / wig

Make bikini top

Make shorts

Make pouches for Ringo and I for phone/wallet

Make Ringo's BRS eye flame

Start Packing
SO MUCH LEFT TO DO, SUCH LITTLE TIME!

—————-
Oh and one more thing!
Ringo, Jean, Amie, and I have started a cosplay group VLOG channel on youtube!
MOETRONcos – CLICK HERE!
We're going to upload vlogs of our con adventures!