Hello darlings~

(My favourite hostess blog, where I get all my emotes from, posted some really weird ones! So be prepared for some weird emote spam

)
I'll be reviewing a pair of lenses sent to me by iwantcute.com!
They are an shop based in the UK. Shipping was super fast! It took I think 8 days to arrive~ Probably the speediest place I've received lenses from.


The package was padded (very important, so the lens bottles don't break) had a very cute card inside with pictures of Kipi, advertising the store! Very cute!
I also received a lens case~

I chose to review Nudy Green (CH-623). I've actually owned these lenses before! The first type of circle lenses that I owned were Nudy Greens, but I didn't wear them that often because I wasn't…used to circle lenses? So they ended up drying out and tearing.
Nudy Series is a fashion leader with the unique effect of shimmery and mysterious sparkling eye effect.
● Base Curve 8.6
● Diameter 14.0mm
● Water % of Content: 42%
● Lens Type: 1 year disposable
● Manufacturer: GEO Medical
Before showing pictures, I should let you know that I love the Nudy series! They are popular for a reason, and that's because they're amazing! I find the colour to be noticeable, yet blends really well and doesn't look fake.

Kipi swears by these lenses, so they are very popular amongst cosplayers.

You can achieve a sparkling-eye look without having very bright colors.
The colour coverage is also great!

(Yoinked this picture off
this blog
because I forgot to take a picture before. But this is basically what they look like.)

I tried out a new eye makeup look. It looks a bit strange, not sure if I'll do it again.

But I like the pink! I think it goes well with the green lenses.

Makeup products used:
Skin79 Oriental Gold BB Cream
Some chinese concealer, idk the name~
NYC Eyeshadow Quartet in Union Square
Maybelline Colossal Volume
Rimmel Eyeful Eye Glistener in 100 Girls Only
L'Oreal Intense Liquid Eyeliner in Carbon Black
Chinese Brand White Eyeliner Shimmer Stick
Luminelle Glossy Lipstick in R808

No lenses.
Whoa, scary eyes!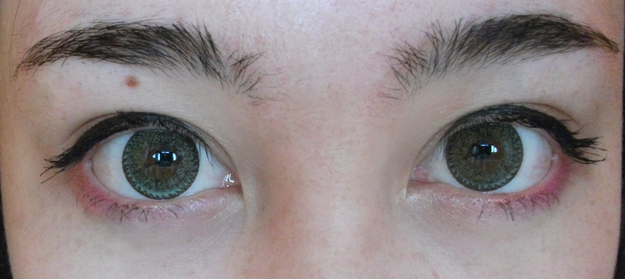 Wearing the Nudy Green lenses!
Despite being only 14mm lenses, they do enlarge quite a bit.

Hurr hurr hurr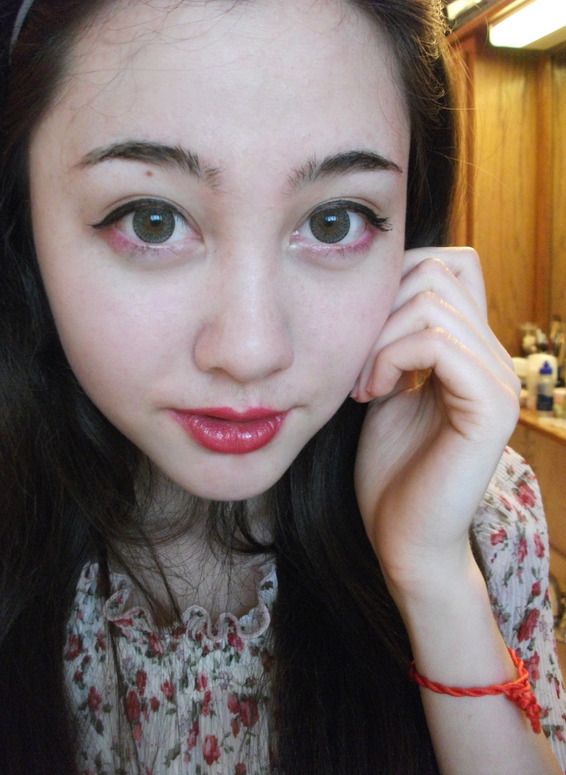 Uguuu~

I love these lenses!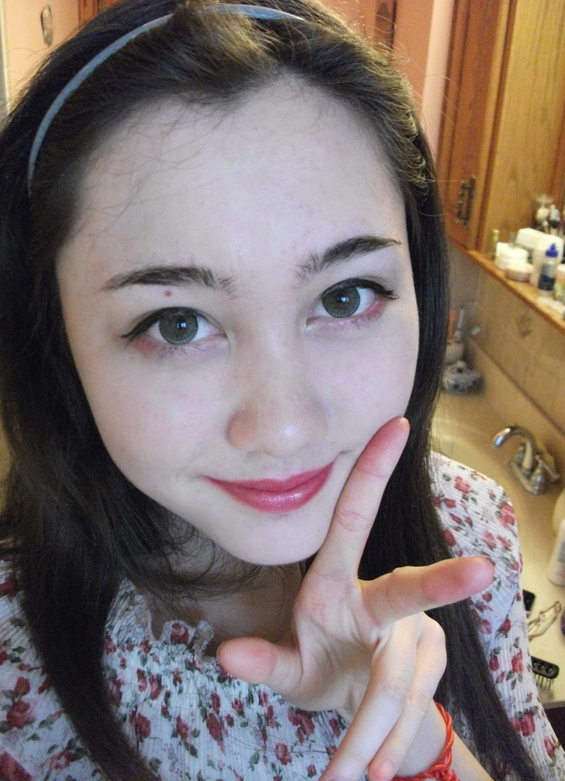 The green blends in nicely with my eyes, despite being brown!
Artsy kiss kiss picture!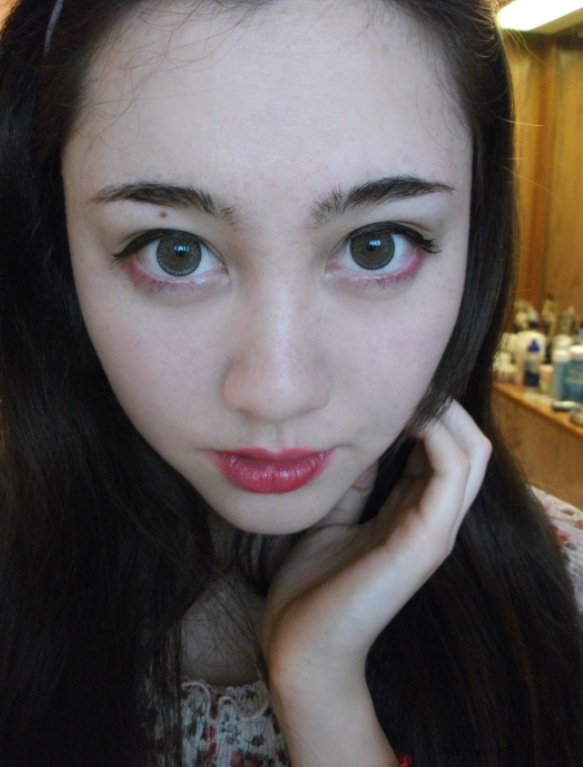 Design: 10/10
LOVE LOVE LOVE the design of these!
Despite not having a dark limbal/ outer ring, these do stand out quite well. The blendy design also appears a lot to me.
Comfort: 9/10
At times my eyes would feel dry, but with an eyedrop that problem was solved.
I basically almost forgot I had lenses in, haha!

Enlargement: 8/10
Enlargement isn't really a big concern for me, because I'm more interested in the colour! Besides, super huge lenses make me feel like an alien… That's why 14mm lenses are my favourite size. If you're looking for enlargement, I'd recommend the 14.5mm super nudies, because I heard those are quite good!


Receive -10% off your order using the code "NIGHTCHERRIM"